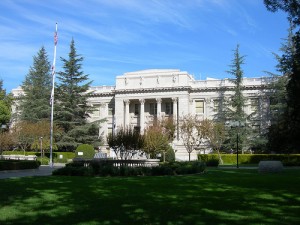 The Vanguard has learned that a third candidate for Yolo County Superior Court Judge is entering the race.  The following is a press release received Tuesday morning:
Today Larenda Delaini, a Deputy Attorney General and Yolo County native announced her candidacy for the Yolo County Superior Court seat that will be vacated by Judge Mock.
"I am running because Yolo County residents deserve a highly qualified judge who is vested in our community, and possesses the good judgment and even temperament required to bring fairness and impartiality to the administration of law," said Delaini.
Delaini has extensive trial and appellate experience and has practiced in Superior Court, the Courts of Appeal, the California Supreme Court, the United States District Court for the Eastern District, and the Ninth Circuit Court of Appeals. She currently handles criminal appeals, civil habeas corpus matters, and administrative proceedings.
Before becoming a Deputy Attorney General in 2008, Delaini worked as a deputy district attorney in Sacramento County, where she handled misdemeanor and felony cases, prosecuted juvenile matters, conducted jury trials, and earned the prestigious Victim Services Award.
Delaini is also an Adjunct Professor at Sacramento City College, teaching classes on legal issues, including evidence, criminal procedure, and basic concepts of criminal law.  In addition, she assists first year law students with legal writing at Lincoln Law School.
A graduate of River City Senior High School in West Sacramento, Delaini earned a bachelor's degree in criminal justice from California State University, Sacramento, graduating cum laude, and a law degree from McGeorge School of Law, graduating with distinction.
Delaini lives in Davis with her husband David, a Lieutenant with the West Sacramento Police Department, who is a Gulf War Veteran and graduate of Davis High School.  They have two children, ages 4 and 7, and are active in their community.
Ms. Delaini joins Yolo County Commissioner Janene Beronio and Sacramento Family Law Attorney Rick Cohen in the race to replace Judge Stephen Mock, who announced 10 days ago that he was stepping down after 24 years.  The Vanguard will have more on this announcement shortly.