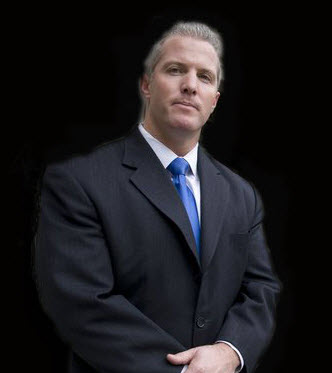 Is Term Limits A Way to Reduce the Power of Prosecutors? – A Southern California real estate appraiser and former candidate for LA County Assessor has submitted a proposed ballot proposition that would establish term limits for county assessors, district attorneys, and county sheriffs.
According to a release from the Secretary of State's office, "Establishes four-year terms of office for county assessors, district attorneys, and sheriffs. For charter counties, bars these officers from serving more than three consecutive terms. For general law counties, limits these officers to three terms total. Summary of estimate by Legislative Analyst and Director of Finance of fiscal impact on state and local government:"
The release continues, "The proponent for the measure, Brilliant Manyere, must collect signatures of 807,615 registered voters – the number equal to eight percent of the total votes cast for governor in the 2010 gubernatorial election – in order to qualify it for the ballot. The proponent has 150 days to circulate petitions for the measures, meaning the signatures must be collected by June 5, 2014."
At this point, there is very limited information about the ballot initiative available.  It would appear that the sponsor is more concerned with limiting terms for the assessor's office than district attorney or sheriff.  But that is speculation.
 I have always opposed term limits in all cases, including the presidency, holding the belief that the voters ultimately should decide who should represent them and if they want the same ineffectual public official that is their choice and if they wish to get rid of someone there too long, they have the means and power to do so through the normal course of elections.
And just look to the California legislature as to why term limits do not work.  We have replaced legislative expertise with a round-robin of officeholders actually forced to seek higher and higher office in order to remain elected officials.
That leads to two problems.  First, the elected officials lack experience in crafting legislation, forging winning coalitions and governing.  Second, we end up with people who are less than competent taking on positions of more authority than they are qualified to undertake.
It has not broken the power and log jams in the legislature.  The parties in control of safe seats, remain in control of safe seats.  Will that change with new laws that change how districts are drawn and change how long each legislator can serve in each part of the legislature?  We shall see.
However, at the local level, public officials are not bound by term limits usually, and, perhaps ironically, it makes more sense there.
For instance, we can make a strong case for limiting the terms of district attorneys and sheriffs.
As Natasha Minsker of the ACLU would write in 2010, "District attorneys hold one of the most powerful positions in our criminal justice system. They arguably have more control over the fates of the criminally accused than a judge or even a jury."
"District attorneys can invoke the power of the state to seek the death penalty or permanent imprisonment. At the other end of the spectrum, they can decline to prosecute a crime at all. They are supposed to serve as attorneys 'for the people' and reflect the interests of all members of the community. They should prosecute the laws without prejudice, bias, or political purposes," she writes.
But in 2010, of California's 58 DA's, 56 were up for reelection – however only 16 of those races were attended.  She writes, "That makes 40 district attorney races with only one contender — hardly the makings of a real contest. And if elections aren't real elections, then how do we keep district attorneys accountable to the people they serve?"
"Despite their awesome responsibility, incumbent district attorneys rarely face challengers," Ms. Minsker argues. "A recent study found that when incumbent district attorneys run, they win 59 percent of the time. Significantly, incumbent prosecutors aren't even challenged in 85 percent of elections.  Even when they have an opponent, they win 69 percent of the time."
It is worse than that – even in the small number of contested elections we see, "incumbents and challengers rarely bring up key issues. They often rely on personal attacks and war stories, and their campaigns feature sensational accounts of high-profile cases instead of shedding light on policy differences."
Ms. Minsker writes, "As a substitute for priorities and policies, we see dramatizations of popular cases and anecdotes. It is hard to find the full information needed to determine the better candidate."
"Attention must be paid. District attorneys are no different than politicians. If they are not challenged or compelled to disclose their priorities and practices, the opportunity for abuse grows," she continues.  "District attorneys must be held accountable for their decisions. Some accountability comes from the state bar, and judges enforce prosecutorial conduct in the courtroom. But true accountability must come from the public. Community members need meaningful opportunities to learn about an incumbent's job performance and about the impact of his or her policy choices on community safety. That is why we ask district attorneys to run for office in the first place."
At the end of her piece, Natasha Minsker suggests that it might be better not to have district attorneys elected at all.  In most communities, the public defender is appointed by the County Board of Supervisors and the position is far less political.
However, the idea of term limits is at least worth pondering here – by limiting terms to three terms, we can at least create contested district attorney elections every 12 years.
In Yolo County, David Henderson served for 20 years up until 2006.  Jeff Reisig was elected in 2006 and is facing reelection this year, for the second time without a declared opponent  That means that two individuals by 2018 will have served that office for the last 32 years.
This initiative would not term out Jeff Reisig in 2018.  According to the ballot initiative, "The office of Assessor, District Attorney and Sheriff shall be elected for a four year term; the assessor, district attorney and sheriff shall serve up to three consecutive four year terms commencing after December, 2014. The limit does not include unexpired terms that are less than half of the term."
That means, that Jeff Reisig would be entitled to serve an additional three terms after his second term expires at the end of 2014.
In other words, this is not an initiative that people should vote for in order to get rid of any current elected district attorney; rather the calculus should be based on the broader arguments laid out by Natasha Minsker, as well as general belief on term limits.
I am still not convinced that term limits will work to protect us from ourselves.  I am not convinced that, by limiting a DA to three terms, we will not simply allow the office to perpetuate itself and possibly move a more competent official out prematurely.
—David M. Greenwald reporting