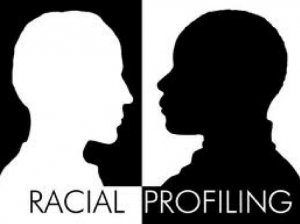 On Saturday December 7, 2013, wearing another hat I wear in the community, I facilitated a Davis Human Relations Commission program on Breaking the Silence of Racism.
It was a year ago that we held the first such program at City Hall. We had assembled a panel of leaders representing the Davis City Council, Davis Police Department, UC Davis, DJUSD, and the Faith Community. Their job was not to talk, but to listen and respond, if needed, to community members who came up to give their accounts of their experiences with prejudice and discrimination in the community.
That program was wildly successful. 200 people came to attend. More than 60 people spoke. So many participated we actually had to extend the meeting for an extra hour to accommodate them.
This year was different. The format was different as well. We still had 5o people in attendance, the representatives from the same groups participated except this time, and the DA's office refused to participate – so the probation department came instead.
Their job was to talk about what they have done in the last year. We also had community groups, including our own Vanguard Court Watch, the Davis Phoenix Collation, Yolo Interfaith Immigration Network, and Neighborhood Court, represented by Robb Davis – because again the DA's office refused to participate.
There are multiple metrics of success for any community meeting. First of all, the meeting was well-attended. The panelists were interesting and engaging. The community learned of a lot of work that is going on.
My colleagues on the Human Relations Commission (HRC) and citizen Diane Evans, who is also a member of the Vanguard Court Watch Council, put forth a lot of work to put this on and deserves a lot of credit.
But, in the end, I don't come away with the same feeling I did last year. The tremendous grassroots energy was not there. And some of that is to be expected, as you cannot really replicate a successful event of that sort.
I do not want to take away from the good work going on in the community, as I feel that there has been some good progress made, even in unexpected quarters.
While the DA disappointingly refused to participate, Robb Davis spoke about the neighborhood courts program that most have found to be eye-opening and very successful. He even read a statement that I'm trying to get from Jeff Reisig himself, that acknowledged that the current criminal justice system is broken.
That is a tremendous acknowledgement and so, despite my frustrations with his lack of participation in any community forum where his office might be criticized, I think he deserves a measure of credit.
On the other hand, four weeks before this event, in the same room, the Vanguard had its event and Judge David Gottleib from Fresno, and Tim Nightengale who runs their VORP (which is a Victim Offender Reconciliation Program), spoke to about 200 people about their restorative justice programs.
So, while I am hopeful about the restorative justice potential in Yolo County and progress that has been made, we are still light years behind Fresno. Say it again, Davis and Yolo County are behind FRESNO.
That gets me to the second point. Back in October, when the Vanguard Court Watch Council met in Woodland, we had a representative from the Burns Institute, which is a national organization that deals with the disproportionate representation of minority youth in the justice system.
Yolo County is at the end of a three-year grant, run jointly by the Probation Department, DA's Office, Public Defender's Office and Community Groups – this is the Disproportionate Minority Contact problem that we have only recently learned about and that had not really made it to critical community groups.
Despite all of this work, when we go into the court system on a weekly basis, we do not see a lot of change. We see the same prosecutorial tactics, the same defendants, and when we go to the jail – it remains packed primarily with young, minority, male offenders.
Some of those people have committed very serious crimes and need to be incarcerated; many are there for pre-trial custody situations and will end up with probation and some will end up acquitted.
Unfortunately, while we heard a lot of the progress that has been made – and it has – it seems that some of the serious systemic problems, the hard problems, remain largely untouched. Until we can address those in a meaningful way, until certain public offices are willing to take on public criticism, I do not see this getting a lot better.
I think Diane Evans captured some of my concerns. This year we saw a very serious incident in which a young man, Mikey Partida, was savagely beaten in a hate crime that received large amounts of attention.
Ms. Evans wondered during her presentation on that Saturday if we can really claim progress if such incidents continue to occur in our community.
"How far have we come, or have we come anywhere?" Ms. Evans asked. "Is this just the site of racism and hate, or are we just going in a circle?"
I take it a step forward. Mr. Partida's attacker took a plea agreement and got a much lighter sentence than many people in the court system who lack his resources receive. Until these inequities are fixed, have we really made progress?
Sadly, my answer is we have not. What we have seen is activity that starts to focus on the problems in the system, but we have not made real progress – not yet. Maybe next year will be better.
—David M. Greenwald reporting