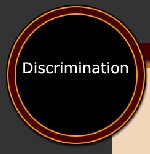 One of the issues that has plagued the city of Davis at times has been the perception of discrimination and the lack of tolerance for diversity.  Now the Davis Human Relations Commission is conducting a survey to determine the public's perception on diversity and discrimination issues in Davis that it plans to use as they prepare a Diversity and Discrimination report over the next year.
According to a release sent out on October 23:
"The city of Davis Human Relations Commission is asking people who live, work or study in Davis to share thoughts on diversity and discrimination issues in Davis. The Commission has developed a brief survey with questions related to diversity and discrimination. The survey takes only a few moments to complete and is anonymous. The survey will close on November 30."
The city's website explains a bit more about the survey:
"The city of Davis Human Relations Commission works to promote cohesiveness and understanding among the members of the community by advising the City Council on the development of programs related to diversity and discrimination.

Over the years, the Commission has been responsible for many activities and efforts throughout the community to promote diversity and to address discrimination issues. This survey is one small part of those efforts. The information gathered from the survey, along with other information gathered by the Commission, will assist in the preparation of a report on diversity and discrimination in the Davis community. Hearing about your story and your experience helps the Commission to understand the issues, problems and solutions that exist in our community."
I took the survey yesterday, one of the things I noted was that while I have not personally experienced discrimination, I know a number of people who have.  However, the survey does not take that factor into account and instead only asks for personal information and thus has no way of measuring the number or intensity of people I know who have experienced discrimination.
The Commission's staff liaison, Kelly Stachowicz explained to me that the commission purposefully wanted to design the survey in this way, to hear directly from individuals about their own experiences.
As one of the more important issues facing a segment of the Davis population, I think it is extremely important that the commission have a very accurate view of discrimination in Davis and who does and who does not suffer from it.  I therefore encourage people to fill out the very brief survey and forward it to their friends.
—David M. Greenwald reporting