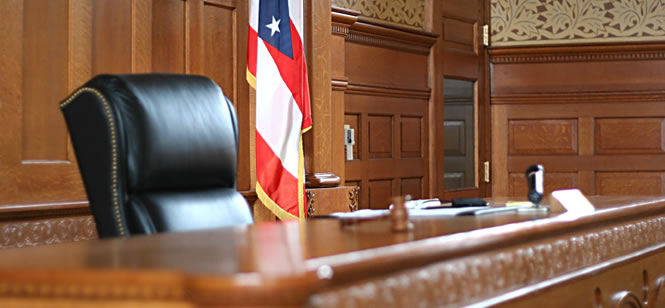 Yolo County is facing fiscal crisis on a scale that boggles the mind.  Last year, the county was able to cushion a 20 million dollar blow using reserves and concessions, this year, there will be no cushion for a 21 million dollar deficit.  Vital services that people rely on to survey are going to be slashed.  We're talking health services, mental health services, and public safety.
In that context, last week, the Sheriff's Department talked about the release of inmates.  Indeed, across the state, there have been the release of prisoners, essentially people who have committed less dangerous felonies.  Likewise Yolo County under a worst case scenario would immediately release 140 convicts with the closure of the Walter J. Leinberger Minimum Security Facility.
The Sheriff's Department placed the number of felons at 5,457 that would have to be released throughout the course of the year from the Monroe Detention Center.  Sheriff Ed Prieto last week called this scenario drastic but accurate if 47 employees are terminated.
The District Attorney's office needs to address a $2 million deficit too.  It appears that DA Jeff Reisig is unwilling to part with his deputy DA's so instead they may lay off a felony prosecutor handling financial loss, a juvenile prosecutor, and four misdemeanor prosecutors.  The suggestions was made that if this occurred, the DA could not prosecute crimes such as trespassing, misdemeanor assaults, and petty theft, about 4000 crimes per year.
Obviously this scenario is not going to happen.  For one thing the Board of Supervisors will not let it occur, as they will focus on far less drastic measures and my guess is cut services to the poor and the elderly before they cut money for prosecution.  A lot of this is scare tactics from law enforcement as they know the politicians historically will buckle to this pressure and fully fund law enforcement.
But what I wonder about is if right now we are utilizing our resources as well as we should.  Last week, under the Yolo Judicial Watch project, the Vanguard was able to report on a couple of interesting cases.
The first involved a three-strikes case.  It involves a lifetime offender who has been in the system pretty much consistently since the early 80s when he was in his early 20s.  From all reports, the guy has mental health problems and is not a good person.  But the crimes he committed were rather minor.  In the first case, he stole a wallet that was lying out in plain view unsecured.  Certainly not a nice thing to do and definitely a crime, but a rather minor one.  Even less malicious was the incident where he stuck a $3.99 package of shredded cheese into his pants and attempted to walk out of the store after purchasing other items.
The DA could have gotten a plea agreement, put the guy in jail for a little while, made its point, and saved a huge amount of money in a system that is trying to survive.  Instead he pushed for a lifetime sentence and only when the Vanguard and then the Sacramento Bee covered the case, did they drop pursuing life imprisonment.  But even now, the guy is facing 11 years in prison for very minor crimes.  This would be excessive in times of budget surpluses but perhaps forgivable.  Given our current restraints, with prisoners being released statewide and those to be released locally due to the county's cuts, why is the DA pushing for eleven years for a guy who stole a wallet and a package of cheese?
At least in the cheese case there was a crime that occurred, but the Galvan case to me is far more troubling because it involves a clear case of police brutality.  We will be discussing this case at greater length later in the week, but after watching a portion of the trial myself and getting a complete report on the full trial, the fact that 11 of the 12 jurors voted for conviction is stunning.
We have a case where the two Galvan brothers were out late at night, but there were no weapons or drugs found on them nor any drugs or alcohol discovered in their systems.  Some how the officers made the determination that Ernesto Galvan was such a threat that they were justified in beating him within an inch of his life.  He is now permanently disfigured, he has clear brain damage, and permanent physical disabilities.  I think under the law, it is questionable as to whether he really resisted arrest (for what crime I am unsure) and battered a police officer.
But even that point aside, there have already been two trials and two hung juries.  What is the interest of justice that is served by trying him a third time at taxpayer expense?  From the strict perspective of the law his injuries are not commensurate with punishment, and from a strict application of commonsense, there is no sentence is that is going to be more severe than the lifetime of problems this man is going to live with.  Even if convicted, he is facing a minor felony charge and a misdemeanor charge, that simply does not seem to warrant a third trial.
At the same time, the county is facing huge deficits and yet no one is willing to scrutinize the kinds of cases that are prosecuted.  The DA's office would argue that they have prosecuted far less cases than their predecessor who had a policy to prosecute every case.  Perhaps that is true, but we also know that they lose a greater than expected number of cases that go to trial.  The county will not completely fix this budget problem by using better common sense in prosecution, but at least it would be a start in the right direction.
—David M. Greenwald reporting