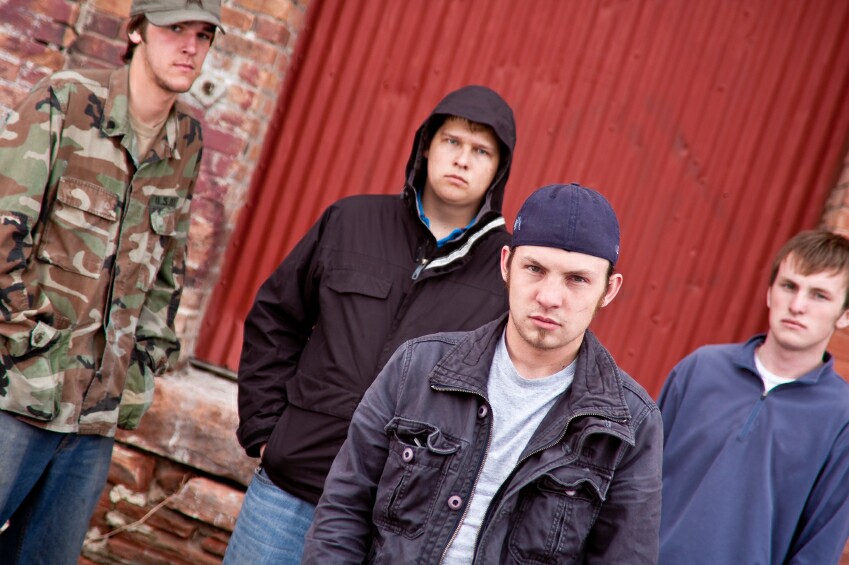 For the second consecutive year, Yolo County is having to cut 20 million dollars from its general fund budget.  This is going to take a huge toll as we will discuss later on the vital county services.  It will also result in cutbacks to law enforcement.
Some of the proposed cuts will include the closure of the Walter J. Leinberger Minimum security facility which would result in the immediate release of 140 felons into the community (though it should be noted these are felons housed in a minimum security facility).
It will also result in several changes to county law enforcement efforts.  They will reduce patrols and eliminate the 24/7 road patrol.  This means the county sheriff's department will only respond to in-progress calls.  They will also reduce follow-up investigations.
They will eliminate the school attendance review board deputy (SARB), this has been a vital part of their anti-truancy program.  Some will recall the concerns over the rise of truancy at Davis High.  Obviously this budget cut will lead to changes in terms of how this is approached.
The county will also eliminate a YONET Deputy, this is part of Yolo Narcotics Enforcement Team that is a multijurisdictional effort to interdict and otherwise enforcement drug laws in the county.
Finally the county will eliminate two gang deputies and the entire gang task force.  The total savings from these cuts (not including Leinberger) is $1.2 million.
Yolo County Gang Problem
The Yolo County District Attorney's Office, in conjunction with the police departments in Davis, West Sacramento, Winters, and Woodland, as well as the Yolo County Sheriff's Department, have had joint operations and cooperation in combating criminal street gangs in the form of a county-wide task force. Criminal activity by street gangs is not bound by municipal borders.
Proponents have argued that by
"sharing intelligence and personnel, the Gang Task Force is able to effectively identify these organized criminal elements and their members, and to respond quickly when they engage in criminal activity. Proactive law enforcement and vigorous prosecution help to reduce future criminality. Staying on top of organized crime will diminish violence and drug sales in the communities of Yolo County."
Moreover,
"Youth gangs are a serious problem throughout the nation, threatening public safety and damaging young lives not only in large urban areas but also in many smaller cities and rural areas. These gangs can be the most visible cause and the most visible result of extreme social and economic distress in disadvantaged neighborhoods."
The Yolo County Gang Task Force, a creation of District Attorney Jeff Reisig is part of the cornerstone of his crime fighting efforts.  In a recent Sacramento Bee article, the DA argued that there are 1600 gang members in Yolo County.
Talk to the old-timers who were here, and they'll tell you they remember the day when they would see a few people here and there wearing colors.  Now it's just exploded. The way I see the issue, I have a mandate to aggressively go after gangs. In my opinion, they are the single biggest threat to public safety in Yolo County."
According to the Bee,
Reisig said he faces a gang problem responsible for "thousands" of violent felonies over the past decade, including the shooting deaths of two law enforcement officers. Reisig also blames gang-banging drug dealers for bringing in the dope for Yolo County's users.

"You've got all these serious violent felonies, you've got dead cops, you've got drugs on the street, and it's all tied to criminal street gangs," he said.
Yolo County Supervisor Matt Rexroad said the gang problem "absolutely, positively shapes every aspect of law enforcement" in the jurisdiction
However, not everyone agrees with his assessment.  Former Public Defender Barry Melton believes that the 1600 gang member number is "way overblown" and that the problem has been "seriously overhyped."
He told the Sacramento Bee,
"I seriously doubt the number's that big.  How do you make the determination? If I live on the block and my neighbor's a gang member and I go have a beer with him, am I affiliated? The thought is that everything they do is in furtherance of what the gang is doing, and of course that is not true."
Controversy – Gutierrez Shooting
The gang task force operating in Woodland was at the center of one of the most controversial incidents we have faced in recent years, the shooting of Luis Gutierrez.
The Vanguard and other civil rights groups have called for a full independent investigation.  We have criticized the existing report from the District Attorney's office as incomplete and biased.
Moreover, we would argue that given the known facts of this incident, this may likely have been racial profiling.
In this case, we have a street encounter in the middle of the day.  Mr. Gutierrez (referred to as Luis Gutierrez Navarro in the official report) was guilty of simply being an Hispanic male walking down the street in Woodland, he was not even wearing gang clothing. 
Deputy Oviedo one of the officers with the gang task force involved in the incident admitted, "There was nothing unusual about the person that attracted their attention."
So why was he stopped? The report tells us, "Deputy Bautista thought Navarro looked familiar and might be on probation or parole. Deputy Oviedo thought Navarro looked familiar but was not sure of Navarro's identity. Sgt. Johnson did not know Navarro." However, it is unclear where they would have known him from as he had no previous reported contacts with any of them.
He was not wearing gang clothing according to the statements by officers.  We do have a strange statement however from Sgt. Johnson:
"Hispanic gang members will often not openly wear their gang colors. Instead, the gang member will wear generic colors to disguise their particular affiliation."
I think that is a very telling statement.  It means that Hispanics are in a no win situation where gang clothing means they are gang members but non-gang clothing might mean they are trying to disguise it.
So what Mr. Gutierrez pulled over only because he was Hispanic?  This is tricky to prove because they have the defense that they thought he looked familiar–but they could say that about anyone.
I have heard the explanation from law enforcement that they were not racial profiling, they were gang profiling.  The problem with that explanation is that gang profiling involves race, gender, and probably age.  Being an Hispanic male in his twenties is taken as prima facie evidence of gang involvement with or without gang clothing or tattoos.
The coroner's report says he has tattoos, the family denies that he had tattoos interestingly enough and the police officers admit they never say his hands or any tattoos.  "Deputy Bautista did not notice or see Navarro's hands." 
To this point we have not seen an independent analysis of the events that occurred and led to the shooting of young Mr. Gutierrez.  As we have noted, the Attorney General's office review was very limited.
"We reviewed your decision under an abuse of discretion standard. After a complete review of all available information, we have concluded that your decision was not unreasonable and thus did not constitute an abuse of discretion."
As we have explained, an abuse of discretion is an extremely high threshold to reach.
The notion of abuse of discretion is a legal term that means "A failure to take into proper consideration the facts and law relating to a particular matter; an Arbitrary or unreasonable departure from precedent and settled judicial custom."
This is generally used in appellant law.  "Where a trial court must exercise discretion in deciding a question, it must do so in a way that is not clearly against logic and the evidence. An improvident exercise of discretion is an error of law and grounds for reversing a decision on appeal."
But all that really occurs here is a review of the investigation itself to determine if the ruling is reasonable based on the facts presented.
Thus in reviewing for abuse of discretion, there would be a problem if "the rendering of a decision by a court… is so unreasonable in light of the facts of the case or is such an unreasonable deviation from legal precedent that it must be reversed."
Anything that falls short of that, ends up where this one did.
What the AG's office did not do that people have called upon an independent body to do is conduct their own investigation, interview the officers and witnesses themselves, review the evidence, and produce their own unique report.
That is what I am calling for and what the justice community is calling for.
From a public policy perspective, if the county had to cut a program or department, this was one that probably is most helpful.  It is unclear what the gang task force can accomplish that local law enforcement cannot.  The Gang Injunction in West Sacramento and Gang Task Force Activity in Woodland have triggered a good deal of controversy and animosity in the Latino Community.
—David M. Greenwald reporting