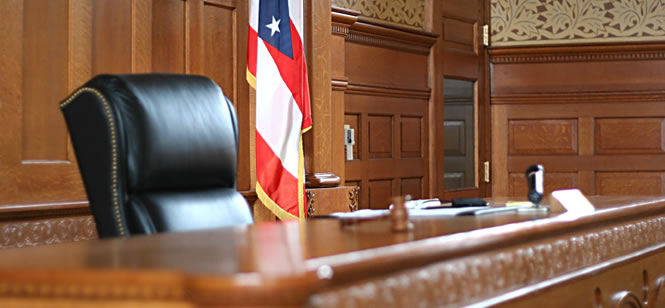 On Monday the Vanguard broke the story that Robert Ferguson is facing life in prison for a third strike in part for stealing cheese from Nugget Market.  Quickly the Sacramento Bee also picked up the story.
As a result, Yolo County Prosecutors announced on Thursday that they would no longer seek life for the man who had also stolen a wallet from a woman in a 7-11 convenience store.
Assistant Chief Deputy District Attorney Jonathan Raven did not return messages from the Vanguard on Thursday, however, according to our sources, they made this determination after the articles ran in the Vanguard and the Bee earlier this week.
Mr. Raven told the Sacramento Bee on Thursday that recent psychological evaluations convinced prosecutors that Mr. Ferguson's convictions for petty theft did not warrant a life sentence under California's "three-strikes" law.
Clinton Parish from the Yolo County District Attorney's office had previously argued in court filings that Mr. Ferguson was a candidate for using the three strikes law due in part to the five part test.  The parts are, nature and circumstances of current offense, nature and circumstances of prior strikes, defendant's background, defendant's character, and defendant's prospect.
Mr. Parish argued he was eligible for a third strike based on his background and prospect.  First, they argued that he is unemployed and unmarried.  He is a repeat offender and made no claims to education or job skills.  Furthermore he is taking no responsibility for a substance abuse process.
Additionally, he has been in custody for 22 years, six months, and six days in the last 27 years.  They argued, "defendant cannot function as a productive citizen in society."  Moreover, "[Mr. Ferguson] made no effort whatsoever to becoming a law-abiding citizen.
On December 4, 2008, Woodland Police Officer Scot Todd responded to a call at a convenience store at 122 E. Main Street.  The victim, a woman, was distracted when her son was making a mess and Mr. Ferguson had handed her a napkin.  She left the store but came back when she discovered her wallet missing.  Officer Todd spoke to the victim who stated that she had placed her wallet on the counter and when she turned her attention back to the counter her wallet was allegedly missing.
Upon reviewing the surveillance tape from the location, Officer Todd allegedly saw an individual standing near the woman at the time her wallet allegedly disappeared.
Officer Todd in testimony described the video, "Mr. Ferguson then turned towards the camera, and all you see is a slight—where he's pulling his pants out and shoving an unknown object down his pants."
There were other camera angles and pictures also used in the exhibit. Then there was a photo lineup conducted where the woman correctly identified Mr. Ferguson.  Surveillance shows the individual as Mr. Ferguson, who placed something inside of the front of his pants.  But it does not show what he placed in his pants.
According to testimony from Officer Todd, "the surveillance tape does not depict the item that the individual allegedly identification as Mr. Ferguson placed inside the front of his pants."
The Police report does not indentify monetary value of contents in the wallet.
Yet, the DA has chosen to proceed with a pretty theft charge, even though the wallet was less than $400.
Ten days later, Mr. Ferguson was involved in another minor incident.  According to the report of Officer Jameson of the Woodland PD on Dec. 14, 2008, Officer Jameson responded to a grocery store located at 157 Main St. Upon arrival, he made contact with the Loss Prevention Officer from Nugget Market in Woodland.
The man allegedly saw an individual placed $3.99 worth of shredded cheese into his pants and leave the store not rendering proper payment. Mr. Ferguson was subsequently detained by Mr. Austin .  At the time of Mr. Ferguson's arrest, he possessed $9.00, and would have been able to pay for the cheese he allegedly stole.
Oddly enough he paid for everyone else except for the cheese that was in his pants. When confronted by the Loss Prevention Officer, Ferguson attempted to flee and then was taken down to the ground. The Nugget Market worker described Ferguson as "embarrassed and remorseful." The cheese had only cost $3.99, and he had nine dollars on him.
According to Deputy Public Defender Monica Brushia Mr. Ferguson has been battling mental illness for a number of years.  He is attempting to control the ill-effects of this mental disorder.  His mental disorder is responsible for this mania, depression, and mood instability. Because of his mental disorder problems he has come to a substance abuse problem, which is apparently under control.
The prosecution describes him as a man that has refused to accept responsibility, that cannot be a productive citizen, and that remains a serious threat to society.
While a modicum of justice is served in this case, Mr. Ferguson still faces eleven years in prison for two relatively minor offenses at a time when the county and state are out of funding and opting to not prosecute minor crimes and release felons convicted of lesser crimes.  The decision of the prosecutor's office was clearly in response to public scrutiny by the Vanguard and then the Sacramento Bee.
—David M. Greenwald reporting
Vivian Nguyen contributed to this article