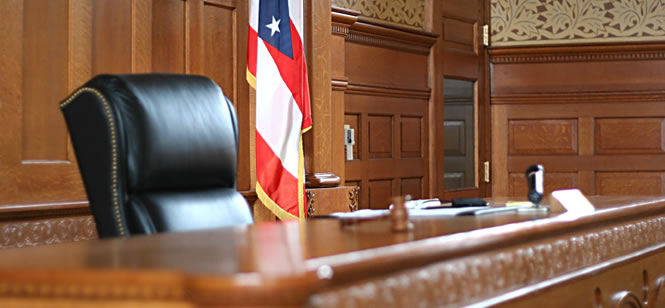 To read the accounts in the paper, taken almost verbatim from the Yolo County District Attorney Office's press release, an 18-year-old Woodland gang member was sentenced to 55 years for a drive-by shooting that occurred in 2008, in Woodland's Campbell Park.
Ramiro Leon was handed down the sentence for attempted murder along with enhancements for criminal street gang activity and firearms.
The incident was considered a gang related drive-by shooting which according to the District Attorney's Office in their official release and the subsequent article in the Woodland Daily Democrat resulted from gang friction on a bus coming from Cache Creek High School. 
Mr. Leon was barely 17 at the time of the shooting and according the DA's version, shot several times from a passenger seat of a car as it was passing the park. One young man was hit and seriously injured. Bullets also struck a car that was parked along the park, narrowly missing a young woman sitting in it. 
Witnesses said at the time that two vehicles, a pearl Chrysler 300M and a red Scion, drove past the southern corner of the park, off Thomas Street and just north of Molly Avenue. Witnesses also reported hearing about five to six shots.
However, that clean version of events falls apart rather quickly upon scrutiny of the evidence.  First, there is no physical evidence to prove Mr. Leon's guilt in this case.  There was no gun introduced into evidence.  That is the first red flag above and beyond the unusually long sentence for a non-lethal crime.
The case appears to rely solely on several witnesses, however, the witnesses themselves are suspect and moreover, their stories shift consistently from what what was told to the police, to what was told during a preliminary hearing and finally what was testified.
One of the witnesses was only 14, she was not present at the scene, but claimed that Mr. Leone had come to her house the next day and confessed the crime to her.  However, at some point she recanted her testimony.
Key evidence was given by one of the witnesses that Mr. Leon was on his way to the park with at least one other gang member.  However, Mr. Leon seemed to believe they were outnumbered and therefore their odds in the fight would not be good.  He spoke of his gun and went back to get it.
However, it is clear that even the DA acknowledged the weakness of this testimony.  In the "People's Motion to Strike the Enhancement/ Finding of Premeditation/ Deliberation," Deputy DA Garrett Hamilton wrote:
"Regardless of whether she or [another witness] told the complete truth about what they knew was supposed to happen, the actions of Ramiro Leon spoke volumes about what HIS intentions were that day."
From the defenses motion, part of this may be due to the fact that one of the witnesses testified that Mr. Leon's intent was "shoot the gun 'in the air.'"  This acknowledgment underscores the tenuous nature of a case reliant solely on eyewitness testimony, unreliable eyewitnesses at that.
The prosecution is also not clear on how many shots were fired, but there were at least three since one hit and severely wounded an individual and two hit a car, narrowly missing a second individual.  The People go on to say, in a statement that indicates possible doubt, "While it may not be known how many times he shot, the jury was provided evidence that at least three shots were fired" and the witness "testified that she removed four casings from the back of her car and flushed them down the toilet. If that testimony was accurate, one shot fired by Ramiro Leon was flung into the residential neighborhood that afternoon with an unknown resting place."
"If that testimony was accurate"?  Do they doubt the veracity of their own witness and yet in part rely on her testimony to convict this young man and send him to prison for effectively the rest of his life?  Should they not have to prove this?  Remember this is the prosecution on at least two cases admitting their witnesses were less than reliable.
Given the unreliability of the testimony from the witnesses, it would seem even more imperative that there be at least some physical evidence tying Mr. Leon to the gun that shot into the crowd, however, there is no such evidence introduced.
Defense maintains that Mr. Leon is innocent on all charges and is appealing the ruling.
As part of the appeal, defense is arguing that the punishment of 55 years represents a violation of the 8th Amendment as cruel and unusual punishment.
Writes defense counsel Rod Beede:
While California has ruled (see People vs. Demirdjian (2006) 144Col.App 4th 10) that two consecutive terms of 25 to life for a 15 year old who committed two special circumstance murders does not constitute cruel and unusual punishment the Leon case is different for the obvious reason, there was no homicide and no special circumstance, Defendant child Demirdjian if he had been an adult, over 18 years of age (he was 15)would have been eligible for consideration of the death penalty. Nevertheless, on behalf of the defense, Defendant child Leon disagrees with this case even in homicide special department and eventual sentence by this Honorable Court to so much prison circumstance allegations, but again distinguishes Leon for the reasons stated above.
Defense then cites Nunez from 2009 in which a 14 year old was sentence to life without parole for a case that did not involve a homicide and this was found unconstitutional under the 8th Amendment as cruel and unusual punish.
"The defense on behalf of Defendant child Leon asserts simply that the above authorities and the constitutions of the State of California and the United States forbid extreme sentences for children in non-homicide convictions. Obviously, the law has changed radically over the last several decades, both in California and throughout the United States. Even so, it is simply atrocious, unconscionable and unconstitutional to give decades of prison time to children as young as 14 (Leon was 17) in non-homicide non-sexual cases."
A 55 year sentence in this case seems extreme, a week later a guy who was sentenced for killing a 17 year old boy will only serve a maximum of ten years in prison after he reached a plea agreement and pled no contest to voluntary manslaughter and being a convicted felon in possession of a firearm.  Yes, the person had a criminal history.  Deputy District Attorney Garrett Hamilton was also involved in this case.
So we have the 378 prison sentence for Ajay Dev for a case lacking physical evidence and a credible witness, 55 years in this case, and then we have on the other hand, a ten year sentence for a killing and a one year sentence for Bret Pedroia, the brother of the Red Sox star second baseman.
In the murder case the family was outraged.  The victim's sister told the Daily Democrat, "They offer him a deal when he murdered a child … that's really a slap in our face."
The DA cited a potential issue of self-defense and the failure of some witnesses to cooperate.
—David M. Greenwald reporting