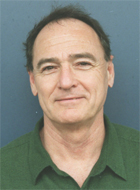 Earlier this week, Bob Dunning had a column in which he described the letters sent from the Davis School District that told him his three children in elementary school were truant for missing three days of classes due to a trip to Disneyland.
In his column, he writes:
""This letter is to inform you that your child has not been attending school as she/he should. According to the California Education Code 48260, she/he is now a truant."

I paused for a minute to call one of the little truants in from the street to see if maybe she had been sneaking away from school during recess and spending all day at Fluffy Donut without telling us.

"Total Daily Absences: 3," the letter went on in bold-faced, you-are-really-in-trouble lettering.

Wow, three absences in eight months makes one a truant these days? "
In my conversation with him, it appeared that Mr. Dunning was most upset by the tone of the letters.  I can somewhat sympathize with him on that point, there is a difference between children who are actually skipping school and parents taking their children on trips.
But from the district's standpoint, if everybody did what the Dunning family did, it would be a huge problem.  Three days does not sound like a lot, but if every student in the Davis school district took off three days to go to Disneyland it would end up costing the district over a million dollars in lost ADA money.  Given our current deficit that is something the district probably wants to avoid.
The Vanguard spoke with Pam Mari, who as Director of Student Services, she is the point person on dealing with a truancy problem.  She acknowledged that perhaps the letter to elementary parents is too harsh.  "Secondary parents understand the strong statement and level of concern expressed in the letters."
From the school district's standpoint "truancy" is not "delinquency."  Truancy, according to the district policies, simply means that upon three occasions the student has been absent without "valid reason."  Going to Disneyland, while fun, is not a valid reason.
The District was concerned enough with the Dunning column, that Pam Mari sent me her own piece to run as an explanation of attendance policy. 

Attendance Accounting: Is it New or Does It Just Seem So?
by Pam Mari
There has been a great deal of discussion in the media recently about attendance and truancy rates in our region highlighting the negative effects on a child's education as well as our district finances. We would like to offer some information that might help students and their parents/guardians understand the obligations of the Davis Joint Unified School District related to school attendance laws.
When students are absent from school, the State allows the absence to be excused for a medical illness, appointments related to health, and other personal reasons listed at the end of this article.* Excused absences carry the right to make up work and a period of time to do that with no penalty. That is why it is essential for parents to inform the school staff of absences. In turn we try to keep parents well informed about their child's attendance via personal calls, automated calling systems, and Parent Connect. 
Recently school office staff have received calls from parents who have been under the impression that calling in the absence to the school automatically excuses the student.  It certainly accounts for the student's whereabouts which is paramount to keeping him or her safe.  However, it is the reason for the absence, not the parent call that determines if the absence is excused or unexcused.  . 
Absences are coded as "unverified"** until we hear from the parent/guardian. The parent or guardian has three school days to call in the absence so it can be coded either "unexcused" or "excused." Other than the specified reasons allowed by the State, all absences are unexcused.***  This is not a district decision; it is Education Code and required attendance accounting.  If no call is received after three school days, then the "unverified" code becomes permanent and the absence counts as unexcused and cannot be changed thereafter
When students are unexcused, they do not have automatic rights to make up the missed work, and they may be subject to intervention if they accumulate more than three days of unexcused absence.  Education Code also requires that the District send a formal letter after three days of unexcused/unverified absence and additional letters for any more absences of this type. Therefore, it is also essential to avoid unexcused absences. 
Please understand that this effort to determine the status of absences is unrelated to collecting school funding.  The State does not fund a single day of student absence for any reason, not even the excused days.  Keeping track of the reasons for absences is an Ed Code requirement related to compulsory education and the parent responsibility to make sure their child is in school.
When children are ill, we all want them to recover sensibly, and also avoid infecting others. Likewise, extraordinary situations may occur which require being out of school.  However, in the case of an elective absence, we hope parents will weigh the lost instructional time for their child as well as the lost funding to the school against the reason for the absence. The district offers short-term independent study to students whose parents are removing them for five or more days. The missed days then become instructional days, the absences are excused, and State funding is allotted for those days.
Please call your school if you have further questions or need more information.  We want to work together for the benefit of all our students.   
*Excused absences: illness; quarantine; medical, dental, optometry, chiropractic service; funeral for immediate family member, limited to one day in California, three days out of state; jury duty; medical appt for a child in the custody of the student; justifiable reason (court appearance, religious holiday/ceremony, employment conference) with written request of parent/guardian and approved by the principal or designee. Ed Code 48205:
** Unverified=no parent/guardian communication with the school
*** Unexcused= parent/guardian authorized absence but not for the Ed Code reasons stated above in *
Pam Mari is the director of Student Services and deals with issues in the district such as attendance and truancy.