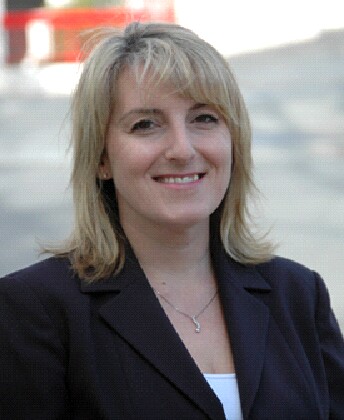 Complaints arose this weekend after Picnic Day saw a rash of street brawls, assaulted women, drunken students, and general destruction.  According to a report in the Sacramento Bee there were 516 calls for service and 33 arrests this past weekend, a number that is more than twice that of previous years.
The Vanguard unusually received a high volume of emails and phone calls from various community members concerned not only with what occurred last weekend, but also that numerous bars opened at 6 a.m. and began serving alcohol.  As one person said via a phone conversation, all this does is contribute to an atmosphere where young people are walking around drunk and intoxicated from the early morning hours on.  What do they expect to occur when alcohol consumption is encouraged at such an early time?
Coming under fire in particular was Council Candidate Rochelle Swanson, whose husband Charlie, owns the Davis Graduate.  The Graduate opened at 6 a.m. and began serving $1 dollar beers to the first thousand customers. 
Part of the scrutiny undoubtedly came from erroneous reports that placed the Graduate Restaurant at the heart of some of the problems, as a Davis Police Officer was assault responding to a fight.  However, on Tuesday, the Davis Police Department put out a correction to that report.
"The Davis Police Officer who was injured was responding to a fight in front of the Starbucks Coffee Shop in the parking lot of the University mall.  Although mentioned in the original press release, the fight DID NOT originate at the Graduate Restaurant.  The Graduate Restaurant is also located in the University Mall and a check of Davis PD records for the Picnic Day weekend indicates that there was no alcohol related disturbances at that establishment."
It continued, "The Davis Police Department would like to apologize for the inaccurate portrayal of the Graduate Restaurant this event."
While the police release certainly addresses that particular incident, several people felt that the very fact that the Graduate (along with other downtown bars) opened at 6 am was inviting trouble.  As one person wrote on Facebook, "What made [Ms. Swanson] think serving beer starting at 6 AM on Picnic Day was a good idea?"
The Vanguard had a candidate meet and greet event last night at Lamppost Pizza in Davis and several people wanted to ask Ms. Swanson about the weekend's events.  As a result, the Vanguard decided to interview Ms. Swanson and let her explain her own thoughts on the matter.
Ms. Swanson explained that this was a longstanding tradition to open at 6 a.m.  She explained that the beer is not free, but rather costs $1.  "It's the first thousand [people who get the beer], she explained, "I went back and asked Charlie [Swanson the owner of the Graduate], he said that on average they wouldn't give you more than two because of the lines.  Typically people come in… it's very busy in the morning and people leave about 10."  They then get a steady stream during the day with families and others.
When asked if there's a good reason to start serving alcohol at that hour she responded, "It's a tradition."  She continued, "About five or six years ago, it was brought in on Picnic Day, as a tradition."
The Vanguard asked if this was the last time this practice would be taking place.  "That is a business decision that we will have to think about.  That is not solely my decision."  She added, "It's legal to be able to do it."
In an email to the Vanguard sent early this morning, Ms. Swanson clarified, "This does not mean it is a strictly $ decision, it means I cannot make unilateral decisions in the business primarily run day to day by my husband, nor would it be prudent to simply quip an answer that has not thoroughly and thoughtfully been analyzed."  She continued, "We are one piece in a very large puzzle. It would be very unfortunate if one small change resulted in nothing else being examined or changed in the Picnic Day structure or events, resulting in a repeat of this year's problems."
She added, "It is far too simplistic to attribute the 15 to 20 hours of craziness involving tens of thousands of people to the consuming of beer by a few hundred adults over the age of 21 between the hours of six and ten a.m. I truly wish it were that easy of a fix. The event just happened and we are a year out from the next. We have discussed little else than Picnic Day since Sunday and will likely be active in problem solving for next year. "
What went wrong on Saturday, the Vanguard inquired.  Rochelle Swanson responded, "We had far too many people with not enough infrastructure to handle it.  That's what I think went wrong."
She said that she was all over town during that day, "The parts that seemed to be the most rowdy was in the street, especially in some of the house parties.  If you notice the police calls, you see a lot of them in like the University Avenue area and along Russell."  She continued, "It was people walking through the streets, large groups of people clearly clearly heavily intoxicated."
"I would encourage that [in the future if she's on the council] we sit down before it gets to next year and address what are the problems.  And say, what do we need to put in place to prevent the problems.  One thing, drunk in public.  We need to make a decision, do we want to get more aggressive about arresting people who are drunk in public?  What about our open container policy?"
But do the police have the resources to do as Ms. Rochelle advocated?  "Currently no, I don't think that they do."  She said, "Certainly we can see if this is something that we want to crack down on early on in the day and have more of a deterrent.  I don't think it's going to be one simple solution.  I think Picnic Day has been building for awhile and we have to look at what are other things we can put in place so that it's not just Picnic Day, come to Davis and drink all day."
Part of the problem speaking to Police Chief Landy Black and also looking at the various arrest and media reports, is that the problem is coming largely from people who are coming into town to get drunk and cause trouble.  This puts the business community in somewhat of a bind as one the one hand, they want the out-of-town business, on the other hand, attracting some of the people that this type of event attracts, causes problems like the ones that occurred on Saturday.
Rochelle Swanson suggested, "I think we look for activities that we can have.  One of the things that happens downtown is that once the parade is over, the only draw for being downtown for the most part, I'm not overgeneralizing, is people are down there and they're drinking and they're walking around."  She suggested that downtown may want to extend activities beyond the parade to encourage people to be there who are not drinking or causing trouble.  "Positive activities that would have people there having a good time, and not just focusing on drinking."
The other problem was with some of the men who were groping women.  The Chief described that at some point, downtown became a guy's only zone, as no women wanted to subject themselves to that behavior.  Lt. Tom Waltz told the Bee that he was most surprised by reports of the groping when women ventured into crowds.  "Although people say, 'Whatever, girls got groped,' I've never seen that happening at a Picnic Day before,"
Rochelle Swanson said, "You need to have the capacity to handle the number of people that we had.  For the Grad on Picnic Day, it's a mandatory work day.  Everybody works.  They're not contractors, they're existing employees.  They're trained, that's what they do."
She continued, "You had a lot of craziness going on right in front of other establishments.  The other way to look at that is that if people want to be able to be open, then they need to handle the population that's going to be coming into their bar."
Like the bars, the police upped their numbers from the usual number of officers on duty which may vary from five to ten at any one time, to 60, calling in additional help from surrounding communities and the CHP.  However, that simply was not enough.
Is that it for Picnic Day?  Gary Sandy, UC Davis director of local government relations told the Bee on Tuesday, "All options are on the table.  The campus community is appalled that these sorts of activities are taking place."
The Bee cited that excessive partying that turned violent ended similar celebrations at Chico State and Cal Poly.  I was in San Luis Obispo at the time of the riots at Poly Royal.  Part of the problem was local liquor stores had run out of alcohol and students began looting and chanting "free beer."  The other problem was that the police completely mishandled the situation and allowed it to get out of control and then once they tried to crack down it was too late and they overreacted.
The result was a shutdown of activities for several years and finally they came back with a much smaller operation.  That may have to be the route that UC Davis goes.  Even a short hiatus may prevent things from escalating in future years.
Also, I think selling beer at 6 am, which was in fairness a practice done not just by the Davis Graduate, but many downtown bars as well, simply feeds into a cycle where people start drinking early and continue for the entire day until the point at which they are very drunk. On the other hand, it seems unlikely that the two beers that an individual would receive at the Davis Graduate between 6 am and 10 am are going to cause huge problems.
The larger problem has nothing to do with this practice and it has to do with people who are looking for an excuse to cause touble and there are people who come into town strictly for the purpose of causing problems.  That has nothing to do with the bars and other establishments, but rather with the culture.  And is what needs to change the most.
—David M. Greenwald reporting