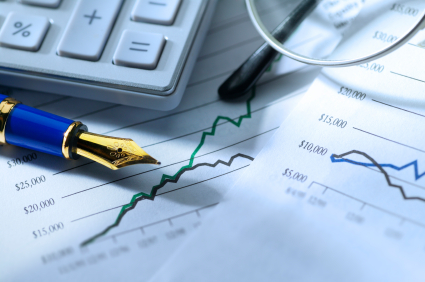 The other day I was reading a little blurb from Steven Greenhut, the right wing or libertarian depending on your perspective, who has led the charge for pension reform.  He was talking about an experience in the PERS committee listening to testimony over SB 919, a pension-reform bill.
What caught my attention in particular was the union representatives kept talking about the fact that pension liabilities can be fixed at the bargaining table.  Now Mr. Greenhut called that utter nonsense and argued that "the unions control the bargaining table. It's been at the bargaining table where these massive liabilities have been created."
The fact of the matter is that if pension liabilities can be fixed at the bargaining table, then unions need to step up and fix them at the bargaining table, post haste.  Because if this ends up being solved through ballot initiative, the unions are not going to like it.  It is not going to happen this year, but at some point the voters will be fed up, and it will be liberal union supporters like myself who lead the charge.
Let me flash back to a meeting I had back in November.  A mutual friend put me in touch with two ladies from the California Labor Federation. They ostensibly wanted to start a discussion on my view of firefighter pensions and to educate me on their point of view.  I have never in my life shied away from discussion and learning things from other people's perspective.  But this was no friendly meeting.
Instead, I was browbeat for an hour by these two ladies who apparently were blaming me for all that was going awry on the pension issue.  Their argument was that unions needed to stick together.  They were not about to sell their public safety brethren who are rarely there for the average working Joe down a river on pension reform.  They argued like they apparently argued last week, that pension reform was underway and could be solved through collective bargaining.  And finally they argued that in 2005, the only reason the Governor's pension reform initiative failed was because of public safety.
The fact of the matter is that most people in 2005 did not know much about public safety enhanced benefits.  Even though the concept started in the late 1990s and most cities had gone to 3% at 50, most people outside of the business did not really understand it.  For me it was not until 2008 that I really began to see where this ship was heading.
People need to understand, I am a union guy through and though.  So too are people like Lamar Heystek.  Mr. Heystek was the union shop steward for his union at Safeway.  I have been an active member of at least three unions, I grew up in a two union household, I worked for a union.  I even worked to get a union person elected to the PERS board.  I have walked the picket line with unions.  I have covered their issues.  And I believe in the collective bargaining process.
Here's the real problem, the average PERS recipient receives around $27,000 in PERS pensions.  Try living on that in California.  It's not a lot of money.  My wife represents people who are lucky if they get that in salary, let alone in pensions.  These are people getting 2% at 60.  If they work for 30 years, they are going to get 60% of their final wage.  Even if that's $40,000, they are only looking at about 60% most of them. 
And yet, if the retirement system is reformed or the system collapses they are the ones most vulnerable.  They are not the people making the types of pensions that are going to collapse the pension system.  They are not getting at least $80,000 like a lot of public safety.  They are not getting over $100,000 like most managers who are not union members at all.
The primary beneficiaries of this system are either non-union management and public safety, most of whom oppose the basic agenda that the average working person is fighting for.  So why the need to defend them? 
Meanwhile, the pension system is going to break the back of local government.  Currently one-third of Davis' general plan budget is going to future retirees.  That number will increase in the next five years depending on PERS sense of their projected earnings.  Already there are signs that the number will decrease.
For instance, it was reported yesterday that the PERS is set to take up a proposal that will recommend the state should increase its pension contribution by $600 million for the next fiscal year.  The state gets a lot of the press for its budget woes, but local government is the one in real trouble.
It is getting worse.  CalPERS was told to expect lower investment return over the next 10 years, falling shy of the 7.75 percent forecast they have been using since 2003 and that they have based their current rates on.  Now they are looking at a 7 to 7.7 percent return, which may not seem like a huge difference, but it will affect contribution rates by millions of dollars.  Consultants said in part that returns are expected to fall because markets are becoming increasingly volatile.
Right now the legislature is divided on this issue along party lines, but that is going to start changing, because Democrats who worked in local government and come out of local government are going to have a very different view of the pension system than those there now.
The problem for people like me is that I cannot support SB 919 or the proposal that would have been on the ballot.  It's too draconian.  It hurts the people at the bottom far too much.  And they are not the problem.  The state and pension system are not going broke because of the people making $20,000 in pensions, they are going broke because of the people making $80,000, $100,000 even $200,000 in pensions.  That is what needs to be fixed.
The unions are correct, it could be fixed at the bargaining table – so fix it.  Do it now.  If you do, this issue goes away.
There are several things that need to be fixed.  First, we need to raise the retirement age.  When they originally set the retirement system at 65, people were not expected to live much longer than that.  So paying for a few years of retirement was not going to break the system.  Instead we are getting people to retire at 50 or 55, when people may realistically live another 30, 40, 50 years or even longer.  That is a lot of time to pay non-productive people.  By non-productive, you are paying them and getting no product from them in return.  Meanwhile many go on to have a second career.  The budget crisis actually feeds this problem so we have a slew of early retirements as a way to shift people off the current books and onto the PERS system where we will pay for that in the long term.
Second, I am okay with defined benefits if and this is a big if, the rates were lower or the contributions from employees were higher.  I know many want to go to a 401K style system with defined contributions instead of benefits.  But I think either can work.
The problem that we have in Davis is that many of our employees we actually pick up their portion of the contributions.  And when we do shift to them covering for their own portion, it is off-set by a salary increase.  So that's what happened this year, when city employees agreed to take on 2% of their contributions and also cap against PERS rate increases, but it was a straight trade in which they got that same 2% in the form of a pay increase.  How does that save the city money?
The bottom line here is that the clock is ticking.  There are going to be two solutions to this problem.  One is that public sector employees give a little and help reform the system on their own.  They crack down on the worst pension spikers, cap benefits, raise the retirement age, and increase contributions.  That all can in fact be done at the bargaining table.
The other solution will be the taxpayers revolving like they did with Proposition 13.  The unions will fight any initiative every step of the way no doubt.  But at some point if the system is not fixed they will lose.  It won't be this year, but if they are starting to lose liberal union supporters, then they have to know their days are numbered. 
I want to avoid seeing people who make $27,000 lose their pensions.  Most of those people are not wealthy, they took less for the security of working in the public sector, and their pensions are not going to bring down the system.
I do not want to see teachers or university employees lose their pension.  But unless we fix the overall system that could very well be what happens.
I have no idea how the city of Davis is going to pay for a doubling of its pension payments in the next five years.  I have no idea how we are going to continue to hand out $4 million for cafeteria payouts, to pay to people whose spouses have health insurance.  And I have no idea how we will be able to fully fund our retirement health liabilities which will cost us $4 million a year over 30 years.  Between those three things, we are talking maybe as much as $22 million by 2015.  This year our general fund is only around $36 million. 
Where is the rest of the money coming from?  The fuse is lit.  The timer is running.  Time is not on our side.
—David M. Greenwald reporting