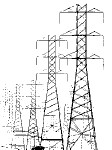 Two weeks ago, the voters of California said no to PG&E's attempt to buy marketshares and avoid competition from public power.  Davis residents saw through the charade, voting against the measure by nearly an 80-20 margin.  However, PG&E pumped in more than 46 million dollars into a campaign aimed at deceiving the voters into support.  It nearly worked, but not quite.
Still Senator Mark Leno wants to prevent another close call.  Last week, he announced legislation that would prevent PG&E from using ratepayer funds to finance future political campaigns. The bill allows the corporation to continue participating in political campaigns, but stipulates that money derived from ratepayers cannot be used for political or public affairs expenditures.
During the Proposition 16 campaign, PG&E argued that it's $46 million in spending on the ballot measure came from "shareholder funds" and from earnings that normally flow through to shareholders.
In February, PG&E reported that they would spending between $25 and $35 million on its campaign at a cost of $.06 to $.09 per share in shareholder money.  "PG&E Corp. will spend between $25 million and $35 million on its campaign to fight public power this year, according to its Securities and Exchange Commission filings released today.  PG&E Corp. will spend between $.06 and $.09 per share in shareholder money on costs "to support a state-wide ballot initiative requiring local governments to gain voter support before using taxpayer money to establish electric service," the filings said."
However, critics pointed out that virtually all of PG&E's revenue is generated by its customers.  "PG&E's whole campaign for Prop. 16 was based on lies, and the biggest lie of all was that ratepayers didn't pay for it," said Mindy Spatt of the consumer advocacy group TURN, The Utility Reform Network. "They did."
As Bill McEwen from the Fresno Bee argued, "The utility claims otherwise, saying that the $35 million is from a reduction in shareholder dividends. But all dividends are straight out of ratepayer wallets."
"PG&E launched a dangerous and misleading political campaign – with ratepayer funds – that had only one goal, to preserve the corporation's monopoly," said Senator Leno (D-San Francisco). "The state's largest electrical and gas company should not be able to use ratepayer-generated profits to write special rules into the state constitution protecting it from competition. This measure ensures that local communities across the state have the ability to launch their own municipal power agencies, which will in turn encourage competition and help keep our rates low."
Senator Leno's bill requires PG&E to report its annual political and public affairs spending to the California Public Utilities Commission. The PUC will ensure that all political and public affairs spending identified in this report did not derive from ratepayer funds.
Is this a reasonable approach?  The San Jose Mercury News notes that this legislation would only be aimed at PG&E.  "As written, Leno's proposed legislation does not apply to Southern California Edison or San Diego Gas and Electric, the state's other investor-owned utilities."
On the other hand, I have noted that it is simply too easy for companies of this sort to bankroll a signature campaign and then an ad campaign to get these type of measures on the ballot and hope to fool enough voters to get them passed.  This year between PG&E and Mercury Insurance, over $60 million was spent on failed campaigns to promote blatantly self-serving measures.
I would like to see real discussion about the initiative process in addition to declawing PG&E.  However, this bill would seem to at least be a good start.
It would be worth noting that such an effort could help Yolo County directly.  In 2006, the entire Yolo County was behind the effort to bring in SMUD in hopes of producing cleaner and more cost effective public power.  In response, PG&E spent $10 million in ratepayer money to defeat the effort.  Such efforts and costs likely encouraged PG&E to tilt the table even further in their favor.
—David M. Greenwald reporting