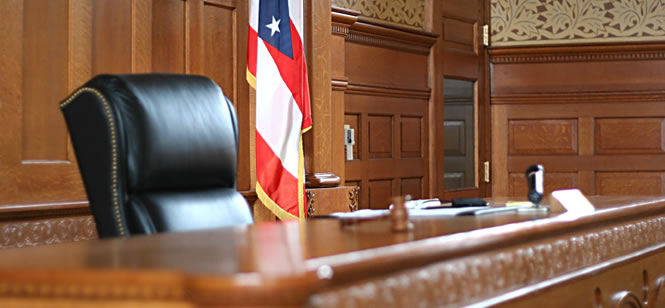 In the fall of 2008, Judge David Rosenberg and Judge Janet Gaard wrote an op-ed that appeared in both the Woodland Daily Democrat and the Davis Enterprise.  In it, they were arguing against Proposition 5, which was the Nonviolent Offender Rehabilitation Act, which was supposed to reduce the costs by pushing nonviolent drug offenders away from prison.
In that op-ed that focused mainly on the particulars of the proposition, they argued, "We believe in drug courts and the real possibility that drug courts can help people escape addictions and turn their lives around."
However, if drugs courts can help people escape from these addictions, both of these Judges are part of a Yolo County Criminal Justice system that would appear to be failing on most counts.
In late may, the Yolo County Superior Court PIO sent out a press release celebrating the graduation of the most recent crop of Yolo County Drug Court Participants on May 24, 2010.
"The Felony Probation Drug Court has been operating in Yolo County since 1999.  The adult drug court is for prison bound defendants who have been convicted of non-violent crimes and have significant drug/alcohol addictions," the release read.  "It offers criminal defendants an opportunity to be successful in treatment instead of going to state prison."
It went on to claim a cost savings to taxpayers of $558,538, based on an annual cost of $52,363 for for incarceration as determined by the California Department of Corrections and Rehabilitation.  The total amount of suspended sentences was 10 years and 8 months from state prison.
Read the release, All graduates have successfully completed a local intensive treatment program, have a minimum of one year sobriety, are gainfully employed, have committed no new crimes, and have satisfied all other Felony Probation Drug Court requirements.
According to Judge Janet Gaard who presides over the Drug Court Calendar, "The success of the program reflects a strong collaboration between local governmental agencies and treatment providers to make a real difference in people's lives."  Representatives from these agencies and providers will attend the ceremony to offer their congratulations to the graduates.
"The graduates have become productive and responsible members of the community who have turned their lives around through hard work and dedication," Florence Gainor Drug Court Coordinator added.
"Over the years, the Felony Probation Drug Court program has provided treatment and drug rehabilitation to dozens of local residents, has enabled them to reconnect with their families and communities, has saved taxpayers millions of dollars in prison costs, and has allowed these folks to get jobs, earn money, pay their own taxes, and become productive members of society," said Presiding Superior Court Judge David Rosenberg.  "It's a win-win-win scenario all around."
All of which sounds great until you realize exactly three people graduated on May 24, 2010.  That is correct.  Three.
The Vanguard attempted on multiple occasions to speak with Florence Gainor the Drug Court Coordinator, but she never returned a call. 
Cathleen Berger, the Senior Court Analyst told the Vanguard that there is a rotating group of defendants.  "The maximum number of slots available is 40.  Defendants must be in the program 18 months minimum and have completed many other additional requirements to graduate," she said.  "There were 4 other defendants who met the time criteria but had not completed the additional requirements.  Graduations are held twice a year."
Even at 40, that number would seem very low compared to the number of people who move through the system on drug charges.  $558,538 is how much it would have cost to incarcerate just three individuals.  When you have hundreds if not thousands of individuals moving through the system just in Yolo County you start to get a sense for how much money is being waste.
One person that the Vanguard was able to speak to was Carlos Matos who retired last fall after working for the Yolo County Department of Alcohol and Drugs for 33 years as an outpatient, counselor, and therapist.  Many of his clients would participate in drug court.
"It seems like most people who are in drug court do not finish the program," Carlos Matos told the Vanguard.  "The expectations and the restrictions are very high.  So they don't have a very high success rate.  Not a lot of people complete it."
One of the big questions that we never got to ask was who is eligible for participation in the drug court.  Even though the court has been around since 1995 and Mr. Matos worked directly with clients who went through the program, he did not have a good sense for the requirements or who qualifies.
"It's kind of like a convoluted program because it's hard to know who qualifies, who doesn't, what the criteria is, I could never figure it out," he said shaking his head.  "Even the clients can't figure out how to get in.  Some can get in, some cannot.  It just depends on a lot of the circumstances.  I really cannot tell you because it's kind of a convoluted program where there's no clear cut guidelines, there's a lot of statutes and stuff."
More importantly, even with a more functional drug court, the county's charging policies on drug possession may preclude participation in drug court.  Carlos Matos explained that Yolo County is one of the few counties to charge two felonies for simple possession.
"The DA in Yolo County charges two felonies for simple possession," Carolos Matos explained.  "They're using the law which the legislature changed years ago that says that transportation is any usable amount from Point A to Point B.  Instead of the old law that large amounts were considered transportation."
"Most DA's do not charge double felonies for people who get arrested for simple possession.  So that's one of the things that I'm very concerned about," he said.  In fact, it was one of the reasons he took early retirement along with the fact that the county was restricting who could use the drug counseling program.
The impact he said is devastating, "A lot of first time offenders, they tend to want to send them to prison because of the two felony thing and they use the transportation on top of the possession."
The Vanguard asked whether double charging drug possession as sale and transportation would prevent the clients from going to drug court? Mr. Matos responded, "I don't know exactly but it might."
Charging people with felonies for such cases has a huge impact on their future, as most jobs will not hire ex-felons, nor will apartments rent to ex-felons, nor will banks lend to ex-felons.
"It's an absolute nightmare, people get sent to prison for simply having pot in their system.  People tend to go to prison for drug charges instead of getting treatment," Carlos Matos said.
"Once they go to prison and once they get charged with felonies, it changes their lives radically.  Very difficult when they come out of prison to adjust to their community.  It's very difficult for them to get a job, to get an apartment, to get any kind of financial situation going with a felony on their record," he continued.
Instead of getting people the help they need, it ends up driving them further into a life of addiction and crime.  "It tends to drive people into things that they weren't into before like selling drugs to survive and make money.  Which is really a tragedy, besides when people go to prison they end up getting dope in prison anyway.  Prohibition is not really working, it didn't work with alcohol in the twenties, it's not working now."
In contrast to claims of savings from drug court, the overall system is bankrupting the entire system.  "It's a horrible system to lock up users into the prisons which is basically bankrupting the state," said Mr. Matos.   "It makes no sense whatsoever.  Nobody gets better by going to prison if you're a drug addict.  So why load up the prisons when somebody has a chemical dependency problem?"
Indeed, but unfortunately we could not get an answer to these questions from those who run the program.  We are not sure why, but we will continue to pursue this.
The bottom line is that the next time we hear about drug court as a solution to the war on drugs, remember the number 3, that is how many people graduated this past graduation.  And while it is great for those three individuals who can now move forward with their lives, it seems hardly a cause for celebration for the drug court and indeed the judicial system.
—David M. Greenwald reporting