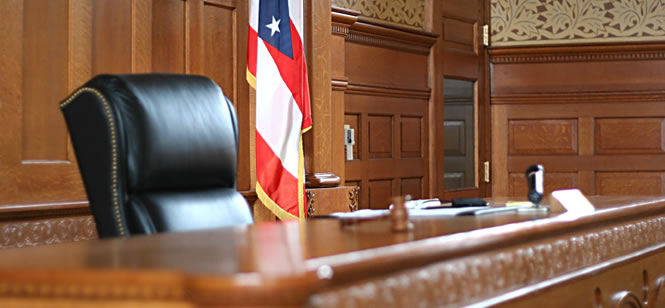 A Yolo County Jury has acquitted a young man charged with burglarizing the Davis home of his former girlfriend, in a case that was highly questionable as to whether it should have been criminally charged in the first place. The DA's office charged him with grand theft and first degree burglary, with an enhancement because the girl's roommate was in the house at the time of the burglary.  Mr. Estep faced five years in prison if he were convicted.
Daniel Estep thought he was in a long term relationship with his girlfriend Chelsea Stewart. They had met over the winter of 2007 in Oroville when Ms. Stewart was home for the holidays from a UC Davis study abroad program in Sweden.
Ms. Stewart would return to California around the spring of 2007, continuing their relationship, and Mr. Estep moved in with Ms. Stewart at the home of her parents in Oroville. However, in late October 2007, they would break up., after Ms. Stewart returned to UC Davis and moved to Davis. According to his mother, Robin Lowe, when Mr. Estep and his girlfriend separated, they did like most people would do and set a time to meet at the place where they were residing for Mr. Estep to collect his belongings. 
He arrived late on the Friday in question, and since it was late, they agreed that he should come back the next day.  According to Mr. Estep, Ms. Stewart said she'd leave the key of her place under a plant pot in the morning as she left, so that he could enter. That way, he could wait in her room for her, since after he checked out of his motel in the morning he would not have anywhere else to wait for her. She said she had a commitment the next day but would try to get away and come home to meet him there.
However, Ms. Stewart failed to show and Mr. Estep waited inside all day, claiming that he had obtained entrance  by retrieving the key from under the potted plant as arranged, and that the roommate had seen him  Finally, having to leave and failing to contact her, he collected his belongings and left. Ms. Stewart was later to say that there had been no arrangement about the key, and that she arrived home later that day, only to find her key missing from her key chain and had to call the roommate to let her inside.
"Unbeknownst to him, a couple of days after that, not even that day, she filed a police report saying that he had robbed her house," said his mother Robin Lowe in an interview with the Vanguard. "What was a domestic dispute, no more than that, turns out with him possibly facing at least five years in prison."
The Vanguard became aware of this trial due to Deputy District Attorney Clinton Parish.  Two weeks ago, the Vanguard published an article that criticized some of DDA Parish's courtroom conduct in Judge White's court.  Keeping that in mind, Mr. Parish asked jurors whether or not they read the Davis Vanguard.  The question caught the attention of Robin Lowe.
"When Mr. Parish was posing arguments prior to the jury, they hadn't come to the point of even picking the jury, he wanted to have a stipulation that anybody that was being interviewed for the jury needed to be asked a question in relation to whether or not they had read [the Davis Vanguard]. And if they had, he didn't want them seated," she told the Vanguard.
"No one claimed that they had read the blog.  But he was allowed to ask that question of the jury.  He was given permission by the Judge to ask that question and if someone had said yes they were excused.  But that didn't happen," she said.
But what did happen is that when she went home she looked up the Vanguard and invited us to watch the case.
From the start, it seemed to be a case that never should have gone through criminal proceedings. Apparently Ms. Stewart was most concerned about recovering an external hard drive, that she had purchased in Sweden, for a computer that Mr. Estep claimed to have purchased from an acquaintance, and for which he produced a receipt in court. She said that she had her school work on this hard drive.
She had called Mr. Estep and he returned that hard drive. On several occasions, Ms. Stewart said on the stand that she was most concerned about the external drive and her school work, and that she was surprised that the state and District Attorney's office had pressed charges.  She claimed it was out of her hands and she could not stop the process from going forward. That did not stop her from continuing to make a variety of charges about stolen items.
It was not until six months after the fact that Mr. Estep learned that she had filed a report with the police. "They put a warrant out for his arrest and some months later, a few months later, he was picked up on that warrant.  He had no idea anything was going on," said his mother.
There was a clear dispute between the two sides as to what happened. However, it seems, given the scope of this case, mediation would have been a better remedy than to use court time. Nevertheless, the DA's office charged him with grand theft, first degree burglary, and the enhancement for the presence in the house of the girl's roommate at the time of the alleged burglary.  Again, Mr. Estep faced five years in prison if he were convicted.
According to Mr. Estep, he took only his belongings from the residence. These included a computer purchased for $300, a camera purchased for $40, a size 11 ring, some clothing and a phone charger. He only took the external hard drive because it was attached to the computer at the time, and he wasn't really aware of it.
However, Ms. Stewart argued that the above items were gifts and that he did not keep any of his personal clothing at her Davis residence. According to her, when she returned that evening she was unable to enter her home because her key was missing. A roommate came to unlock the door for her. Ms. Stewart entered her room and found it turned upside down, her belongs strewn everywhere, items missing. She called Mr. Estep who stated to her that he'd taken the items and done it to "hurt you the way you hurt me."
While she claimed her room was trashed and turned upside down, there was no evidence presented in court other than testimony to support the claim. There were no photos introduced to show that this had occurred.
According to her, the most important items stolen were her computer with accessories ($300), camera ($450), external hard drive, jewelry made and given to her by her late father, and a collection of nude photos of her. She says she had purchased the computer from the same people Mr. Estep claims to have purchased it from, and she also provided a receipt for it.
In the dispute over the nude photos, she claimed in pretrial that they were an artful collection which  was "tastefully done, but certainly nothing I'd want my ex-boyfriend to possess." Mr. Estep claimed that they were given to him by Ms. Stewart a month prior, while Ms. Stewart claims he stole them from her residence.
This was a problem for the defense because the prosecution brought in the photographer to say he'd developed them only a few days prior to the time Ms. Stewart says they were taken, which contradicted Mr. Estep's claim of when he was given them. Even the Public Defender Teal Dixon, in her closing argument, said that the photographs were "a problem" and that it was possible that Mr. Estep's memory was inaccurate as to when he got them – a weak explanation.
In closing arguments, DDA Clinton Parish argued that Daniel was bitter and had a hard time getting over the breakup , so stole the items as vengeance against Ms. Stewart. He said that Mr. Estep didn't have a job so would not be able to afford a computer. He said that Mr. Estep's lifestyle included keeping his clothes in trash bags , so he couldn't have kept a receipt for a computer for months and months.
Mr. Parish argued that even though Mr. Estep didn't have intent to steal the first time he entered the property, after he went outside with a load of belongings, his re-entry into the house was subject to his new intent. He said that the photographer's testimony that the photos had not even been produced at the time that Mr. Estep claims they were given to him by Ms. Stewart is proof that Mr. Estep is lying.
Public Defender Teal Dixon argued that Mr Parish was right about some things, specifically that this case was about credibility. She stated that Ms. Stewart's testimony made no sense. The police report that was made the next day after the discovery of the alleged missing items does not contain the item that Ms Stewart said was amongst the most precious, namely, the jewelry that her late father had made for her.
Ms. Dixon contended that even though victims usually remember more things as time goes on, Ms Stewart had all night and the next day to think about it and didn't report that precious item at that time. She said we should be wary that Ms Stewart's list grew from small to huge.
Judge Timothy Fall's Conduct
The trial was also marred with the abrasive and at times demeaning conduct of Judge Timothy Fall to Deputy Public Defender Teal Dixon. It was clear for those watching the case that Ms. Dixon was relatively inexperienced as a defense attorney in a felony case. However, Judge Fall treated her in a condescending, if not abusive, fashion that threatened to bias the jury against the defense.
There were multiple occasions in which Judge Fall berated the public defender when the jury was not present, but there were also several times when he did it in front of the jury. I personally observed him condescendingly instruct Ms. Dixon not to refer to her own client by his first name. "You must call an adult by his formal name, i.e. Mr. Estep, not Daniel." 
He told her that she could not pause to read her notes before asking the next question or pause to take notes after she's asked a question. He instructed her not to leave the evidence document on her desk because it would get lost and told her, again condescendingly, to put it back on the clerk's desk.
One of the worse cases was when she was going to show the jury a photo and he angrily demanded she not hand it to them,  but rather hold it up for them. He then asked her, condescendingly, if she understood why. When she gave the wrong answer, he mocked her.
Later he said, "I didn't ask you to explain your question, I asked you to repeat the question."
When she was going to give her closing remarks, she asked if she could move the podium away from the window so she could use it.  He said, "Having been in my courtroom you should know by now that you don't have to ask to move the podium [away from the window].  No I don't expect you to stand on the window sill [as jury members are entering the courtroom]." 
Personally by that point, I would have asked him if I could blow my nose, because you never knew how he was going to respond. This is not unique for Judge Fall. In another case we are following, he had the defense attorney so confused after he berated him for failing to stand when addressing him, that now the attorney does not know when to sit and when to stand.
Another witness bumped the mic in this other case, and as she was trying to explain herself, he said that if she interrupts the judge, she is done, and proceeded to tell some strange story about the microphone having a defense mechanism.
His conduct had implications. He said again rudely, "No we can't discuss lesser included charges because you didn't bring it up in my chambers yesterday." Ms Dixon raised the topic of including lesser charges. Judge Fall denied that discussion on the grounds that she had not mentioned it the previous day when they two attorneys had met with the Judge in his chambers. He had stipulated at that earlier meeting that the following day they would only be allowed to discuss with him the topics they had raised in that meeting. She had apparently not mentioned lesser charges at the meeting in chambers. Judge Fall added that the evidence also did not support lesser charge of theft. He said that if Mr Estep did it then he did the whole thing , i.e. the grand theft. If he didn't do it then he did no theft at all.
That decision, supported strongly by Mr. Parish, may have cost them a conviction, although since no has spoken to the jury it is unclear what they believed about the case.
Why was this case even prosecuted?
One of the biggest questions from the start was the question as to why this case was prosecuted to begin with.  It seems like it should have been settled through some sort of mediation, where the two parties could get together and decide whose property was whose. 
Instead the case dragged on for two and a half years. Robin Lowe, mother of Mr. Estep, was angry about the entire incident.  "What was a domestic dispute, no more than that, turns out with him possibly facing at least five years in prison," she told the Vanguard.
Ms. Lowe blames it squarely on DDA Clinton Parish.   "It was Clinton Parish, he went on a rampage after my son and was not going to stop and did not stop. Ran it through the course for two years plus. My son was in court at least once every month for the past two and a half years."
"[DDA Parish] took the word of one woman and ran with this thing," she continued.  "It was like being in a twilight zone, the whole thing is something out of a nightmare."
"Mr. Parish was the one who was the total motivator of all of this," Ms. Lowe said.  "[Ms. Stewart] said on the stand a number of times that she did get the one thing that she wanted back out of the deal.  She was surprised to find out that the state had already run and pressed charges for doing that."
Worse yet, she claims her son was abused in custody in Yolo County.
"I could not afford bail so I proceeded to try to get him out on his own recognizance since he had no priors or anything like that," she told the Vanguard. "That was almost impossible, it took me weeks to accomplish that. He had had to agree to a restraining order to get released, but he had never so much as cursed at her, much less anything else."
She continued, "When we did get him out, he did have humongous gouges in his leg from where they shackled him and made him walk.  They actually took photographs of this and made him sign papers saying he would never sue them in order to get out of jail."
"They put handcuffs on his legs, damaged him, and made him sign his rights away in order to get out of their jail," she claimed.
"That to me is such a human rights violation, especially given the fact that he wasn't guilty of any of this.  He was being treated like a criminal, like he had been convicted of something until the very end," she said. 
"That's not the way it was supposed to be," she added.
Concluding Thoughts
We are left now to ponder the waste of time, energy, and resources. From the start this seemed like a domestic dispute that should never have been elevated into the criminal system. The jury, though we have not had a chance to talk to them, appears to have agreed.
Based on this case, we are concerned with the use of finite and scarce resources by the DA's office. Given their claims of poverty, it seems strange that they would pursue this case in the criminal system.
Moreover, we are increasingly concerned with the conduct of Judge Fall. We have witnessed him on numerous occasions making questionable decisions (more on that at a later point) and treating attorneys in a demeaning and condescending manner.  He was challenged by DDA James Walker a few years back, and if anything, his conduct seems to have gotten worse.
—David M. Greenwald reporting