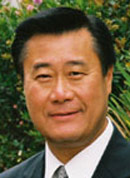 On Friday Governor Arnold Schwarzenegger announced that he has signed a bill that will protect UC faculty and workers who report illegal or improper actions from retaliation in the workplace.
SB 650 authored by Senator Leland Yee provides UC employees with the same legal protections as other state employees, including those at California State University and California's community colleges.  The new law will ensure that UC employees can exercise their right to seek damages in court on a retaliation complaint that was not responded to fairly by the university.
In July 2008, the California Supreme Court ruled (Miklosy v. the Regents of the University of California) that UC employees who are retaliated against because they report wrongdoing cannot sue for damages under the state's Whistleblower Protection Act, so long as the University itself reviews the complaints in a timely fashion, regardless of their findings.  The ruling uncovered an oversight made by the Legislature when the Act was amended in 2001, which provided legal standing for all other state employees to seek damages.
In the Miklosy decision, three of the seven judges urged the Legislature to consider changes to the law, as the current statute undermines the purpose of the Act.
Justice Kathryn Mickle Werdegar, joined by Chief Justice Ronald George and Justice Carlos Moreno wrote, "The court's reading of the Act, making the University the judge of its own civil liability and leaving its employees vulnerable to retaliation for reporting abuses, thwarts the demonstrated legislative intent to protect those employees and thereby encourage candid reporting."
"If the same government organization that has tried to silence the reporting employee also sits in final judgment of the employee's retaliation claim, the law's protection against retaliation is illusory," they added.
The Governor had vetoed this legislation last fall.  "This is the classic case of the fox guarding the hen house," said Senator Leland Yee.  "UC executives should not be judge and jury on whether or not they are liable for monetary claims.  Finally, we are able to close this legal loophole and restore some dignity for UC whistleblowers and integrity to the system."
"UC workers deserve to have the same protections as all state workers when reporting waste, fraud, or abuses on the job," said Lakesha Harrison, a UCLA nurse and President of AFSCME 3299, which represents thousands of UC workers.  "SB 650 now gives workers the confidence to report wrongdoing without fear of retaliation."
"SB 650 will resolve the ambiguity in statute referenced by the Supreme Court and will ensure that all UC employees are given the same real – and not illusory – whistleblower protections as other state employees," said Terry Francke, General Counsel for Californians Aware.  "Fraud, waste and corruption in government cannot succeed if public employees are well-protected against punishment for blowing the whistle on wrongdoing."
"SB 650 will protect UC employees who continue to face reprisal for reporting bad behavior and will allow those individuals to provide journalists, the Legislature and the public with essential information about the operations of these high profile institutions in an era where available financial resources are increasingly scarce," said Jim Ewert, Legal Counsel for the California Newspaper Publishers Association.
While a variety of unions representing UC workers along with open government advocates supported this legislation, the only opposition to this legislation came from UC administrators themselves who have opposed every legislative effort to reform and bring greater transparency to the public institution.
In June, the Vanguard reported on the case of Amy Block Joy (https://davisvanguard.org/index.php?option=com_content&view=article&id=3530:uc-davis-whistleblower-gains-settlement-after-retaliation-in-theft-case&catid=74:judicial-watch&Itemid=100) who received a settlement from the university after she claimed she was subjected to retaliation for blowing the whistle on fraud perpetrated by a subordinate.
Dr. Block Joy had reported on the illegal activities of another employee over a six year period.  The employee pled guilty to theft in 2008 admitting to spending federal funds on hundreds of items.
Amy Block Joy told the Vanguard that she discovered the embezzlement in March of 2006 and confronted her at that time.  However she said, "Because my reporting it through the usual channels didn't work, I filed a whistleblower report in August 2006."
"Whistleblower retaliation is a form of discrimination," Amy Block Joy told the Vanguard.  "It's complicated and I'm not sure why people feel it's OK.  The university has policies and enforces them and I think this is really important for everyone to know that this is against the law.  Whistleblowers need to be protected and the university did it's job in protecting me."
Dr. Block Joy's attorney Michael Hirst told the Vanguard, "The University, like every employer, must be vigilant in protecting its employees from retaliation.  Whether the discrimination is subtle, or open and obvious, employees have a right to rely on their employer for support."
Even the University itself acknowledged that retaliation occurred. 
The University in this case has acknowledged that retaliation occurred and has taken steps to rectify the situation.  "The university takes all allegations of retaliation, including whistleblower retaliation, very seriously and investigates them diligently," Claudia Morain News Service Director at UC Davis said in a statement to the Vanguard.
"In this instance, a university investigation determined that Dr. Block Joy was retaliated against for her whistleblower complaint concerning fraud and misuse in the Food Stamp Nutrition Education Program," Ms. Morain continued.  "Administrative action was taken in response to this substantiated allegation of retaliation.  We're pleased that we were able to reach a mutually satisfactory agreement with Dr. Block Joy."
In response, UC Davis has changed their policies to fix the problem not only of retaliation but of the fraud that Dr. Block Joy helped bring to light.  "UC Davis is confident that the lapses have been corrected and that the program today continues to provide excellent service to thousands of food stamp recipients throughout California," Ms. Morain told the Vanguard.
This newly passed law will make it easier for those workers like Dr. Block Joy who report waste, fraud, and abuse and give them the same legal protections as other state employees.
The law will also ensure that UC employees can exercise their right to seek damages in court if the university has either reached or failed to reach a decision regarding a complaint within the time limits established by the Regents and Trustees respectively; or if the university has not satisfactorily addressed the complaint within 18 months.
—David M. Greenwald reporting