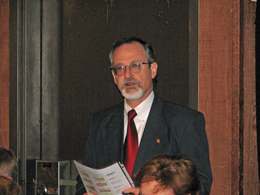 This morning the Woodland Daily Democrat had to backtrack off reports that Judges' benefit would remain in place for another two years.  The  Democrat reported on Thursday that it is a done deal and that the county will have to continue to pay the benefit for the next two years.  "By not acting before today, the Yolo County Board of Supervisors has committed taxpayers to providing $80,324 in additional benefits to Yolo Superior Court judges over the next two years."
However, the Vanguard learned just before publication that in fact that report was premature.  The Vanguard received a letter from County Administrator Patrick Blacklock to William Vickrey which would preserve the county's ability to terminate supplemental judicial benefits by filing just before the 180 period expired.
In the Democrat's defense, Assistant CAO Pat Leary was not apprised of the situation and County Counsel Robyn Drivon could not legally disclose the information since the letter had not yet been drafted.
Supervisor Matt Rexroad has been fighting the judicial benefit for some time, calling the $40,000 supplemental benefits to Yolo County Judges a "slush fund."  Mr. Rexroad indicated that while $40,000 may be a drop in the bucket considering the operating budget of $271 million and the deficit, he said it could translate to health care for one of Yolo County's indigent, or salary for one of the 48 people who lost their jobs earlier this month.
Furthermore while Mr. Rexroad appreciates the efforts of Judge Rosenberg to save money, he said that this is not the time to be handing out bonuses and said he continuance of what he refers to as the judges' "slush fund" will only be delayed because the Administrative Office of the Courts controls the study and it is in judges' best interest to prolong its release to the Legislature.
Meanwhile both Judge Dave Rosenberg and Supervisor Jim Provenza called the use of the term "slush fund" unfortunate.
The Enterprise reported that Judge Rosenberg said, "it's not just petty cash" and continued, that Yolo County Judges have to spend it on health and life insurance or retirement.  "You can't just pocket it."  Judge Rosenberg added, "'Slush fund' is an unfortunate use of language."
As though somehow that changes the fact that Judges are getting an extra benefit from a body that they do not even work for.
According to the Enterprise, "Supervisor Jim Provenza of Davis called the term a 'mischaracterization.' If you're going to call a judge's benefit package a slush fund, he said, then you'd have to do the same for supervisors and department directors."
However, Mr. Rexroad pointed out that while supervisors and directors are county employees, Judges are not.
"They're not our employees," he said. "If they have a compensation problem, they need to deal with the state Legislature."
The problem at this point is that the Judges appear to be trying to delay the implementation of the cut in the benefit.  The task force appears to be dragging its feet knowing it can at least forestall the inevitable by another two years due some archaic features in the law.  Meanwhile, the county is reeling fiscally and cutting everyone else's benefit and well-paid and protected judges are fighting for their extra perks.  At least that is how I see it and it appears Supervisor Rexroad.
But Judge Rosenberg is instead arguing that we need to give the task force time to do its job, when they have really had several years already.  He is quoted in the Enterprise saying, "Getting a preliminary report to the Legislature by September 2011 'is very realistic."  And he added, one of the recommendations almost certainly will end the counties' payments.
"I'm confident that the end result … will be the counties will not be paying judicial benefits when it's all said and done," the Judge said. "But that's being worked on."
However, for Supervisor Rexroad, that is not good enough and he believes that nothing is holding up the task force but itself.  "Let's transition right now," Supervisor Rexroad said. "Let's end it. What's prohibiting us from ending it?" 
The Enterprise then quotes Supervisor Provenza saying "ultimately, the state needs to pay for its employees. No other county has ended benefits since 2008 when a new law started allowing it. Being the first could 'put Yolo County in a bad light with judges statewide,' making it harder to attract talent to the local bench."
"A lot of good attorneys make a lot more money than our judges make now," Supervisor Provenza said. "Cutting benefits further would make Yolo County less attractive."
Right, cutting $4000 in benefits is going to make Yolo County less attractive.  I just do not buy that.  The fact of the matter is a judgeship is going to earn an individual a lot less money than being an attorney.  $4000 in extra benefits is not going to change that.  Those who wish to become a judge, do so for reasons other than monetary.  The county just cannot afford any extra benefits at this time and it is irresponsible both of the judicial council to drag its feet and Judge Rosenberg to continue to try to get blood out of the county turnip.
—David M. Greenwald reporting