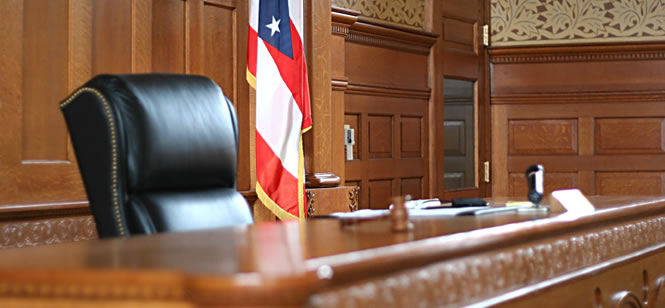 Earlier this week, Yolo Judicial Watch monitored a hearing in Judge Timothy Fall's court. The case involved a man accused of molesting his girlfriend's daughter.  The girl, 11, was allegedly molested for two years from the time she was 8 until she was 10.
The defense wanted to introduce evidence to the jury that the defendant in this case was suffering from a tick-borne ailment, similar to Lyme's disease, which caused an infection and pressure on his brain.  In addition, an MRI revealed a cyst in the frontal portion of his brain.
The defense wanted Judge Fall to consider evidence from a neurologist who argued that the two conditions are affecting the front regions of his brain and impacting his ability to control impulses. He is also suffering from memory loss and severe headaches.
Listening to the doctor's testimony, it remained unclear as to whether they could prove scientifically and medically that the defendant in fact had suffered from an inability to control impulses, as a result of this medical condition .The neurologist likened the condition to Turrets or other involuntary impulse control ailments.
Judge Fall, however, asked if it would cause the impulse to form in the first place. The doctor said it would only prevent the individual from being able to control that impulse.The Judge then likened it to an individual who might see some property that did not belong to him and then steal it out of an inability to control an impulse.  He reasoned that this meant that he may not be able to control himself, but that the condition did not create the intent.
He then allowed the doctor to testify on a very limited basis.  He said it could not be weighed in terms of his intent but rather speak to the issue of willfulness.
As he was making his ruling however, the neurologist, clearly believing he had misinterpreted her assessment and her understanding of the brain and how the condition interacts and interferes with normal brain functions, attempted to raise her hand to correct him.
However, Judge Fall sternly said that he was making a ruling, he was not taking any more testimony. He said it was the lawyer's job to ask the appropriate questions and once they had rested, he would make his ruling. Furthermore he stipulated that any appeal to reconsider his ruling would have to be made on the grounds that the evidence could not have been available at the time of the hearing.
The problem here is obvious. Judge Fall is not a doctor. He has no medical expertise. Neither has the defense attorney or the prosecutor. Judge Fall, though, was making a ruling based on his understanding of medical evidence that he had no real expertise to evaluate. That is problematic.
The defendant is entitled to a fair defense and a fair trial. Limiting such testimony based on no real understanding of the science or medical condition seems perplexing. 
Often in these cases, Judges will order psychiatric evaluations. It does not seem logical that the Judge would not send this individual to an independent neurologist to make an assessment of the doctor's claims.
From that standpoint, I think Judge Fall acted inappropriately, even if he was likely within his prerogative as Judge to limit evidence as he sees fit.
That said, and fortunately, in this case, it is likely not going to matter. The case is expected to continue into early next week with a number of experts testifying. However, based on hearing the victim's testimony, I am not inclined to agree with the defense's theory that the defendant simply lacked impulse control.
This was not a case of lack of impulse control, rather it was a case of repeated and elaborate initiated contacts with the victim in which the defendant acted as a classic pedaphile. He engaged in sexual acts with an eight year old, repeatedly. These were not crimes of opportunity, where the individual saw a purse lying by itself and could not help but to take its contents.  It was not those of a glutton unable to control appetite. 
No, these were calculated and repeated acts that were complex and sophisticated enough to preclude the defense that he simply could not help himself.  Even  the child testified that he said he knew it was wrong, but could not control himself.
I do not buy the defense's apparent theory that a typical adult would even harbor these impulses that they would have to suppress. Perhaps I am wrong on that point, but that is how I see it. This individual deserves whatever justice is meted out in that courtroom and after hearing the victim's testimony and watching the reaction of the jury, I am comfortable that he will get it.
However, with that said, I also believe that every individual is entitled to a fair trial and I hope that Judge Fall's act of limiting testimony based on an inaccurate understanding of what the doctor's testimony was will not give an appeals court adequate grounds to overturn a guilty verdict. 
Even child molesters are entitled to a fair trial and hopefully the jury convicts a guilty individual – as we know, at times mistakes have been made in these kinds of cases.
But for this story, the important point is not the particulars of this case, but rather the general principle that a Judge should have had to consult with far more medical experts, in my opinion, to render a fair judgment on what medical evidence would be admissible in court proceedings and I am not comfortable at all with Judge Fall's judgment or the way in which he went about making it.
—David M. Greenwald reporting