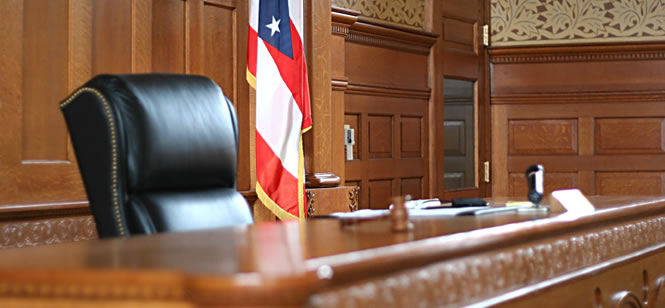 A Yolo County man, down on his luck, was sentenced to nearly nine years in prison for writing two bad checks to Nugget Market in 2007.  He had been facing 30 years to life as part of a three strikes, but that was reduced in final sentencing given the nature of his crimes.
On June 16, 2007 and again three days later, James Davis, a 46-year-old wrote two checks to Nugget Market that were returned for insufficient funds.  Mr. Davis says in his declaration that he was down on his luck and trying to buy food and necessities for his family.
"The two checks written to Nugget Market were written for food and necessities for my family," Mr. Davis wrote.  "I continue to struggle with a lack of job opportunities, both because I am a laborer with spine injuries and because I suffered felony convictions with jail and prison sentences at a young age. However, I have tried to do the best I can and continue to do what I can to take care of my family. My family always comes first even, like now, when I must take the consequences for my actions."
As Mr. Davis' attorney, Lisa Lance from the Yolo County Public Defender's office explained in a motion, the combined total of two checks was $215.94.  According to the law, a bounced check for $200 constitutes a felony. 
"Neither check was close to the $200 required to make this felony conduct, so the district attorney combined the two incidents, making the total $215.94; $15.94 cents over what would have remained misdemeanor conduct even combined," Ms. Lance wrote.
Worse yet, after the preliminary hearing, the DA's office piled on two second degree burglary charges, arguing that there was an element of intent – in other words, he knew that these were bad checks when he wrote it.  Though, Ms. Lance called that element, "nominally supported" and "circumstantial at best."
Never the less, Mr. Davis faced trial for 3 felonies, 3 prison priors and two strikes "for writing two insufficient funds checks, neither any where close to felony conduct by itself."
According to a press release from the DA's office talking about the Yolo County District Attorney Check Prosecution Program which they claim helped recover a sum of $27 thousand for Yolo County merchants and residents during the month of June 2010 alone, "It is not uncommon for check writers to "bounce" checks to businesses or individuals."
The DA's office explained in general, these checks are written on checking accounts that either lack sufficient funds or are closed.  Generally businesses attempt to collect these unpaid bills themselves, as it is better for business not to arrest their customers if they do not need to.  However, the DA's office notes, that if businesses or individuals in Yolo County are unable to get cooperation from the check writers, at that point they can contact the DA Check Program and the DA's office will investigate such claims.
To make matters worse, Mr. Davis compounded his problems when he failed to appear in court on November 3, 2008 to be taken into custody on a plea agreement that would have had him in prison for about 3 and a half years, still a rather steep penalty given the crime.
Wrote his attorney, "Mr. Davis indicates in his attached declaration that he did not appear on November 3,2008 because he was afraid, and wanted to make sure his wife and four children had some money saved up for their needs while he is in prison, at least until his wife graduates from phlebotomy school and is able to get a job."
James Davis wrote in his declaration in which he fully admits to his crimes, "I did not appear on November 3,2008, nor for my probation interview because I knew I was going to prison for a long time and I was afraid for my family in that they would be in even more dire need when I am gone."
During his time between November 3, 2008 when he was supposed to turn himself in and August 4, 2009, he writes, "I worked at In Home care in order to build up some money for my family to use while I am in prison."
It should also be noted that he turned himself in.  "On or around August 4, 2009, I saw a police car in my neighborhood and decided to turn my self in to that officer as I thought I had been able to save enough money for my family to survive, at least initially, while I am incarcerated in prison," Mr. Davis wrote.
"My wife is currently a student in phlebotomy so, hopefully, she'll be able to support our family while I am still in prison. I pray that the amount I was able to save this last year will be enough to carry them until she is able to get employment n this field," he continued.
Mr. Davis was actually facing about 30 years to life in prison for this error in judgment.  "This is an unbelievably outrageous sentence for a man who, at the very worst, wrote an insufficient funds check of less than $200 on two occasions totaling $215.94 for food and necessities for his family of 6, bailed out, resolved his case, and then failed to appear for sentencing," Ms. Lance wrote.
"For these reasons, it does not appear that this is the type of case our justice system needs to continue its intervention with at this time," she continued.  "It certainly is not the type of case the public would think should warrant a life sentence and it certainly is not a good use of the dwindling public coffers available for incarceration in this state."
She added later, "Typically the offense by which Mr. Davis was originally convicted on would have been a misdemeanor. But for the fact of the district attorney's choice to combine and add somewhat speculative charges, it was elevated to a felony. The district attorney also selected to file the failure to appear at sentencing as a felony with life enhancements. Even as a felony, typically the maximum term of confinement would have been three years."
Next time you hear someone in the Yolo County judicial system whether it is a Judge, Prosecutor, or Law Enforcement officer think about this case.  Heck, next time you think about writing a check and you are not sure it is going to clear, remember this case as well.  Remember that the combined valued of the checks written was $215, remember that the DA had to combine the two checks to make it a felony, and remember that the cost to imprison this far exceeds to value of the crime itself.
Did Mr. Davis make mistakes in judgment?  Yes he did.  Clearly writing bad checks was a mistake and one that he obviously at the very least needed to pay restitution for.  Did that rise to the level of felony?  Should the DA's office more reasonably charged him with two misdemeanors rather than combining the charges in order to turn them into a felony that would put him in prison for $215 worth of indiscretions?
Moreover Mr. Davis erred when he failed to appear to serve his jail term.  Again we can debate the propriety of the system where a man feels he needs to work for a year to save money for his family, but the bottomline is that he should have honored his commitment to turn himself in when he was ordered to do so.  He should not have bounced those checks perhaps intentionally. 
But a felony for two bad checks, never one coming close to the felony limit by themselves?  Why not two misdemeanors and a stern warning along with paying back to Nugget what he owed? 
Some will say, Mr. Davis got what he deserved, but to me this looks more like the crimes that Jean Valjean committed in Les Miserables where he received a nineteen year sentence, five for stealing bread for his starving sister and her family and fourteen more for numerous escape attempts.  Apparently the Yolo County DA played the part of Javert in this modern adaptation. 
Is this justice for the taxpayer?  Is some more dangerous individual going to be set loose so that the taxpayers of California can house Mr. Davis away from his family for the next nine years?
Seems to me that the people of California and Yolo County deserve better.
—David M. Greenwald reporting