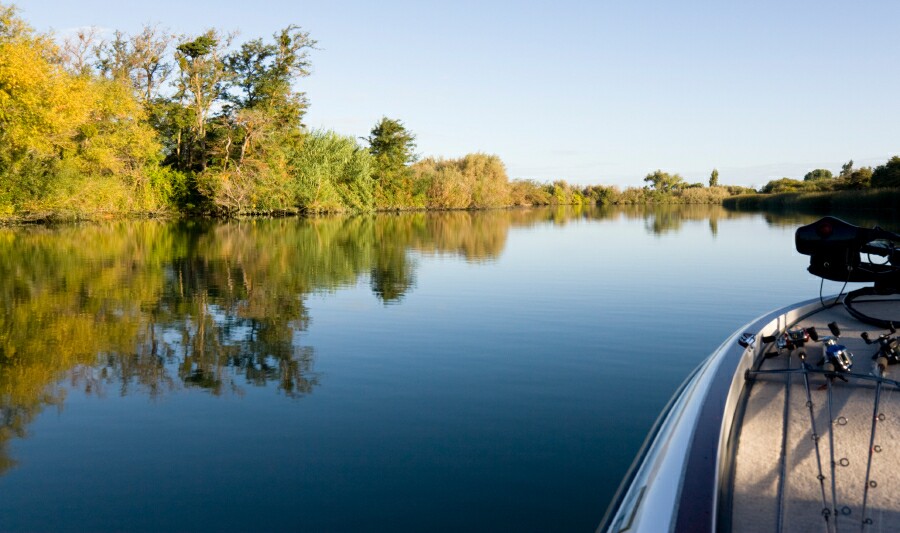 People keep asking me if I think this is a good deal for Davis and Yolo County.  Quite frankly I do not know the answer to that.  It may be a good deal, it may not be a good deal.  We may not know the answer to that for some time.
However, the point I think that needs to be made over and over again is that democracy is not about outcomes.  We could get together and figure out the best solution and impose it on the people, but that is not democracy.  Democracy is about process – open process, transparent process, and sometimes messy process.
We could have the right outcome and still have the wrong process.  The Sacramento Bee had a decent Op-Ed, basically arguing that the deal with Tsakopoulos sounds scary but if you dig deep, it's a good deal.
Writes the Bee, after explaining the necessity of the deal, "Some Yolo residents are angry that details of this water transfer became public shortly before supervisors voted 3-2 to endorse it. We share those misgivings. No matter the timelines on Tsakopoulos' real estate dealings, there's no excuse for anything less than a full public airing of this complex transaction."
However, they continue, "That said, the water arrangements with Woodland and Davis have been public for nearly a week, and no one disputes that the two cities face a budding crisis and could shore up their environmental standing by reducing their reliance on groundwater."
And the Bee editorial then concludes using the "C" word to dismiss concerns: "Such a plan, of course, could affect farming, which is why Yolo will need to be closely involved and compensated for lost tax revenue. Yet there's a chance for mutual gain and an environmental win-win with this arrangement. Conspiracy theorists should at least acknowledge that."
Despite my reputation, I am not a conspiracy theorist.  I do not think there is a grand conspiracy coming together to harm the public.
Instead I am two things: an advocate of open government and a skeptic.
The skeptic in me believes that people make mistakes.  It also believes that people like Tsakopoulos are self-interested, which is fine.  He has the right to be self-interested.  And there is no harm in that as long as the people on the other side of the bargain are looking out for the public's interest and are as knowledgeable as Mr. Tsakopoulos in knowing what is in the public's interest.
That is where open government and transparency come into play.  The more light that shines on a deal, the more the public is informed, the better chance that someone scrutinizing the deal will catch a mistake.
In addition to mistakes, there is also the factor of differential interests.  In other words, the county may have one interest, the city may have another interest, and the public may have still another interest.  If the city and county's chief interest is in providing the public with a reliable source for summer water, they may overlook other issues that are less directly in their jurisdiction, such as Delta Protection.
Again, none of this is a grand conspiracy.  I think the five supervisors and five councilmembers who voted on this had the best interest of residents at heart.  I think the same about the staff members.  I do worry about differential interests and the possibility that in the haste of ramming this through at the end, we may have overlooked something big.
My concern is from a procedural standpoint.
No one was particularly happy with the timeline which pushed this out last week, and pushed us to a vote the week before Christmas.  It is a testament to the public's involvement that as many people showed up as did on December 20 and 21 for public meetings.  However, if this were January, the house would have been packed.
"I'm angry at the truncated timeline," Councilmember Rochelle Swanson said, "Don't get me wrong.  I would really be pushing that we keep this going longer."
Joe Krovoza was involved as a member of the Joint Powers Authority in the process, and thus was a bit less concerned.
"I don't view this as a quick decision made in a week," Mr. Krovoza said, "I view this as actually an extremely deliberate process that is coming to a conclusion after a year."
He said he had been hopeful that deals could have been brought forward both on November 29 and December 9, but the deals were not in place and thus they could not come forward as he would have liked.
"This has been out there," he said, "Not to the extent that we would have liked, but it has been."
"I would say that the foreshortening of the public process that we had hoped for was because there was an elongation of the very tough bargaining by the CWA [Clean Water Agency], and that gives me reason to be comfortable that although I wish we had more time, I'm going to vote against this [substitute] motion," he added.
And then there is Sue Greenwald.
"From information I have managed to piece together from experts I trust in the scant three business days over the holiday that we were afforded (because of vacations, I did not have full access to the experts with whom I needed to confer), I would say that we definitely need more time," she continued.
Councilmember Greenwald concluded, "The problem with JPA's is that the work is done independent of scrutiny of the entire council. Only two council members are appointed, and they will probably always be the enthusiasts rather than the more cost-sensitive of councilmembers."
If you want to feed a conspiracy, produce a deal that comes out in mid-December and which is required to be acted upon by the end of the year, forcing holiday votes.  Oh, and throw in a name like Tsakopoulos.
Supervisor Jim Provenza is a pretty reasonable person.  He is also an attorney with a key sense of propriety.  When he was a School Board member, the board used to routinely meet in closed session on items that should have been discussed publicly. 
During one such discussion, Mr. Provenza refused to meet in closed session, walked out and sat at the dais.  Because of that, his colleagues followed suit.
But Mr. Provenza is not a guy who cries wolf either, and so if he has misgivings, then perhaps we should too.
Jim Provenza wrote a memo to county officials arguing that the action may have violated the state's open-meeting laws, due to the fact that the public had less than 24 hours to consider the agreement prior to the board of supervisors taking action on it.
Mr. Provenza told the Bee: "I'm suggesting we reschedule the hearing, rescind our prior actions and take a new vote.  I don't believe our notice and agendas were in compliance with the Brown Act. The public did not have adequate notice that the contract was being voted on."
Of course the county denies this charge.  County Counsel Robyn Drivon is insisting that there is no violation and that the meeting was properly noticed.  The only problem is that this is the same Robyn Drivon who has failed to make sure her own office complies with timelines for public records requests, suggesting perhaps she is not the best authority to weigh in and insist that the county is acting lawfully – particularly since she probably viewed the meeting in advance and advised them to proceed.
Mr. Provenza claims he received notice of the meeting at 4:56 on Thursday last week for a meeting that was supposed to start at 1:30 on Friday, only 20.5 hours later.
According to the state law controlling open meetings, the Brown Act, local governments are required to give 24 hours of notice prior to holding a special meeting.  It also requires a written notice to the local newspaper of general circulation.  The Davis Enterprise claims to have received an agenda at roughly the same time as Mr. Provenza.
As I said, I don't know if this is a good deal for the residents of Davis or Yolo County, but I do know that the process here stinks.  I think the County is becoming very lax about following the law with regards to public disclosure and perhaps now open meetings, and I am sure not going to take their word for it.
Jim Provenza is a very careful and cautious public official and if he has a problem with this, we all should.
This is about process.  The deal may be fine.  But democracy is not about outcomes, it is about the means by which we arrive at those outcomes.
—David M. Greenwald reporting