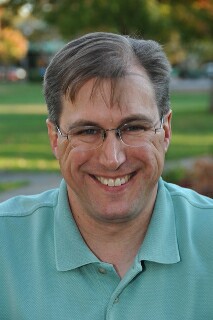 Officially we are counting down the days now and it is less than a month until Don Saylor is no longer Mayor or on the Council.  We will have more post-mortems on his tenure, but mostly I see it as a lost opportunity to accomplish something in six months of time.
The Council will now undertake a lengthy and perhaps contentious process to figure out how we will replace the council seat, who will be the next Mayor, and perhaps who will be the next councilmember.
There appears at this time to be three realistic options for replacing the council seat.  That discussion will begin on Tuesday, but let us take some time to weigh in now.
There are really three considerations here: money, timeliness, and procedural fairness.  The city can ill-afford to spend a lot of money on this process.  The city also cannot afford to have a vacant council seat for six months.  Finally, the city council cannot afford to have a process that appears to choose political favoritism over democracy, and therefore whatever process it creates must satisfy a belief that the candidate selection process has legitimacy.
First, we can simply appoint the replacement.  From the standpoint of money, this is the cheapest option as it should be relatively costless.  Second, it is the most timely process as it can begin on January 3 and could end in a matter of weeks. 
Finally, the biggest question is one of legitimacy and procedural fairness.  One should understand that appointment to fill a vacant seat happens all of the time, at all levels of government.  When President Obama appointed various sitting Governors and Senators to a cabinet level position, he left vacancies that were filled by appointments until the next election.  That is what would happen here.  We know that the city has appointed members in the past to fill vacancies, and more recently so has the school board.
While an election would fulfill the procedural fairness perspective, it is fraught with other problems.  Cost of a special election is huge.
Staff estimates that a special election would cost at least $200,000.  "The stand-alone Wildhorse election in November 2009 cost approximately $220,000. Davis' pro rata share of the last City Council election in June 2010 totaled approximately $65,000. At this point, Yolo County staff does not have any confirmed information regarding potential elections for either date from other jurisdictions."
Given the margins of our budget, that would mean we might have to relieve two employees of duty to compensate for that cost.
However, there appears to be at least two less costly options.  First, we could hold an all-mail ballot.
From the staff report that appears feasible.
"As a general rule, all municipal elections must permit traditional, in-person voting," City Attorney Harriet Steiner writes.  "However, the Elections Code outlines a number of exceptions when all-mail ballot voting is permitted."
She continues, "Elections Code section 4004 allows cities with less than 100,000 residents to use all-mail ballot voting in a special election to fill a Council vacancy if: (1) the City Council passes a resolution allowing mailed ballots for the election, (2) the election is not held on the same date as any statewide primary or general election, (3) the election is not consolidated with any other election and (4) the return of mailed ballots is conducted pursuant to Elections Code section 3017."
"The City meets all of these requirements," she concludes. "First, Davis' current population is approximately 66,500. Second, there are no statewide primary or general elections scheduled for 2011. Third, the election will not be consolidated with any other election. Therefore, if the City Council decides to call a special election, it may conduct a traditional or an all-mail ballot election."
While the council has sixty days to act on the vacancy, Harriet Steiner states that they believe an all-mailed ballot election could be held on June 7, 2011.
That option may achieve the cost perspective and the procedural one, but it falls way short on the timeliness perspective.  A June election, which if called for on January 3, is likely about the earliest you could hold an election, (remember the end of July was the limit for having a November election back in 2009).  That would mean the seat would be vacant for over five months. 
There is another option the staff report did not consider and that is the school district is most likely going to run a parcel tax election and may do so as soon as May.  The city could piggyback on that and save both entities on the cost.  Again, that might save money, it might also fulfill the procedural concerns, but even a May election (which might not be possible given the timeline), would mean four months of vacancy on the council.
As my argument here suggests, the appointment process is probably the least bad in that it is the least costly option – a huge concern at this time, and it is the most timely option – another huge concern is not to have a long period of four members, where action may be hamstrung. Of course, an election would be the most optimal, in terms of democratic process.
Appointment is not without precedent, and the individual would have to run for election in June of 2012, anyway.
There are those who will undoubtedly disagree with this idea, but I believe it is also the most likely outcome, given logistics.
Next, the question is who should be appointed.  It is probably not fair to name names, but let me address a couple of public figures whose names have been thrown out.
First, Lamar Heystek does not appear to be interested in the position from everything that I have heard.  He just got married, he wants to have a family and this is just not the time.  For a lot of reasons he would be a great choice for this position, but it is just not going to happen.
Second, Sydney Vergis, even if she is interested, will not get appointed.  There is some bad blood from the election and there are likely three members not amenable to such as an appointment, if not all four.
Third, Helen Thomson is not a great idea.  I doubt that she had in mind swapping places with Don Saylor when she retired.  She has never served on a city council.  While I personally think very highly of her, I do not see eye-to-eye with her on a number of land use issues.  Her strengths really lie in social services, which is not a huge part of the council's role.  The council needs to deal with land use issues and with fixing the budget, and I just do not see her being a good fit there.
I do not have a person in mind.  But my first thought is that I would be interested in seeing a person of color considered for the role.  We now have an all-white council.  I know that will not sit well with a lot of people, but I have never shied away from controversial statements before.  I think there is a segment of the Davis population not represented on the current council.
Second, I would like to see new blood on the council.  That means I do not want to see a current elected official, a past candidate for office, or people who have been around the block for the last twenty or thirty years.  I think we need new ideas and we need to reach out beyond the current political divide to get them.
Third, I would like to see someone younger on the council, if possible.  Right now Councilmember Rochelle Swanson is the youngest member of the council, and I would like to see someone in her age range or younger serve on the council.  I have nothing against people in their 50s or 60s, but that portion of the population is well represented on the current council and has been for some time.
Finally, on the issue of Mayor… I have stated before that I believe that Joe Krovoza should be the next mayor of Davis.  I understand that the council is not obligated to appoint him in that position, even though he was the highest vote getter and is the Mayor Pro Tem, who serves as Mayor in the absence of the Mayor.
From a procedural standpoint, it makes the most sense for him to be mayor and avoid political maneuvering.
I also think he has the right demeanor to be Mayor, he represents a very broad swath of the Davis voters, as people on both sides of the divide supported him.  He got the support of Sue Greenwald, Don Saylor, and Stephen Souza.  That should tell us something.
He is not a guy who is going to be uncivil in public discussions.  He will be procedurally fair.  And he is a consensus builder.
There is no perfect choice, of course, and critics will point out some probems.  Joe Krovoza has a disadvantage in that he has just been elected to the council and is still learning the ropes.  That is a sizable disadvantage, and it becomes apparent from time to time.  At the same time, he has shown himself, particularly in our private discussions, to be a quick study and a fast learner.
All that being said, I still believe that, of the realistic options, he seems like the most logical choice from a procedural standpoint and the best choice from a policy and governing standpoint.
But nothing in Davis runs smoothly, so this figures to be a thorny subject for some time to come.
—David M. Greenwald reporting