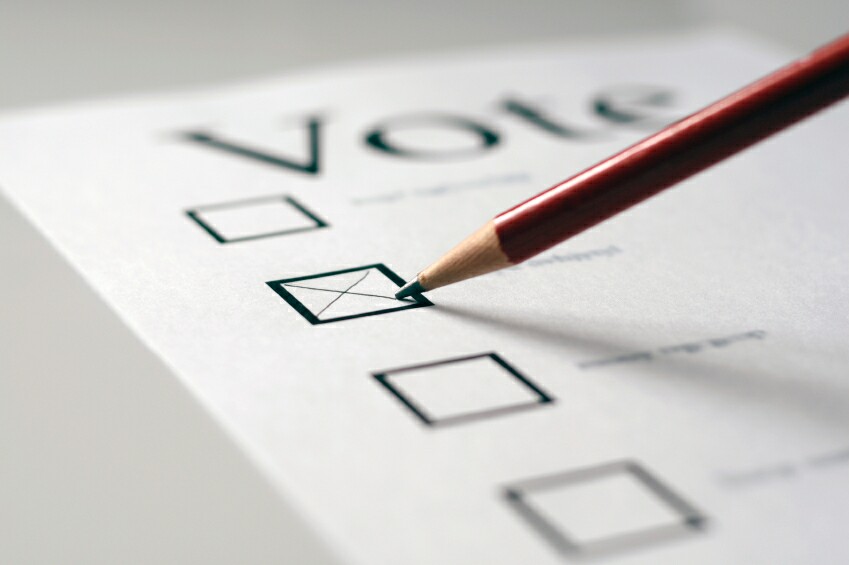 There is a little bit of everything for all people in the ten candidates for the Davis City Council.  Actually, there were two things missing, no one who had served on the Council previously applied, and to our knowledge no one who had run for the Council previously applied.
The most recognizable name in the group of ten is Dan Wolk, the son of Senator Lois Wolk.  But for those looking for new blood and unfamiliar faces, this group will not disappoint.  At the end of last week, Mr. Wolk became the fifth candidate.  Those numbers have now doubled to ten, assuaging fears of a small field.
As mentioned, it is now a very diverse field.  Sherelene Harrison brings to the council background as business person who has been a Board member of the Davis Chamber of Commerce.  She writes in her statement, "As a successful small business owner in Davis, I understand the needs and challenges employers deal with everyday. Having the opportunity and responsibility to analyze problems affecting the overall stability of the business is a challenge. This is an ever changing process and requires realistic analysis and solutions."
She sees growth as the number one issue, "because it involves population, demographics, affordable housing, water availability, shopping choices (both grocery and retail), and reasonable taxes. Each of these issues provides a platform for reform."
She continues, "Whether one is no growth or pro growth, the issue remains: people want to live in Davis.  Parents want their children to live here as adults. That being said, how do we bring job opportunities and affordable housing for this group? The recent acceptance of Mori Seiki to locate in Davis is one example. Bringing businesses to Davis will add dollars to the general fund and additional jobs for our residents. This should encourage increased spending and add revenue from tax dollars."
She also speaks to sustainability, both economic and environmental.  While she looks to budget reviews, she never mentions pensions or unfunded liabilities, but does write, "Making cuts first from safety departments and education should be avoided."
Kerry Loux is a landscape architect with thirty years as a licensed practitioner in California, having graduated from UC Davis in Environmental Planning.  She writes, "I believe I can further Davis's role as a leader in sustainability, environmental stewardship and economic stability in California, the nation and internationally."
She goes on to say, "I do not apply for this position with a set agenda or campaign 'platform' but offer a commitment to listen, analyze, and make decisions based on my environmental, planning and business background."
She endorses six goals already in place including fiscal stability, economic development, sustainability, Downtown Davis, Community Strength and Effectiveness, and infrastructure.
On the fiscal issue she writes, "Fiscal responsibility is a major issue. Of immediate importance is addressing Davis' intended approach to our banked Redevelopment funds which may be lost under the proposed state budget.  Avoiding rash decisions. Council must thoughtfully weigh options and act appropriately. Among longer term priorities are reducing the City's unfunded liabilities, addressing slow real estate market, and maintaining crucial municipal infrastructure. I have the skills and acumen to address these challenges, but must acknowledge that I need significant study to become fully fluent in these complex issues."
Linda Parfitt is a 30-year resident of Davis who works in Sacramento at the California Department of Education in the Child Development Division Policy office.
She describes her work, "I currently monitor 58 Local Child Care and Development Planning Councils (LPCs) in every county in California. The LPC members are jointly appointed by the Board of Supervisors and the County Superintendent of Schools. They must abide by the Brown Act and hold public hearings to identify funding priorities for Title 5, child development programs throughout the state. They collect and analyze vast amounts of data using GIS [Geographic Information System] mapping to identity areas of needs and resources. Produce child development needs assessments and strategic action plans."
She writes, "Over the last 30 years we have seen Davis grow and change in many positive ways. It still maintains the qualities of a "small town" we were looking for as an ideal place to live."
She adds, "I believe in a 'government for the people, by the people.' I actively listen to both the pros and cons of every argument and seek to find a middle ground. I am an effective facilitator, even in difficult circumstances. I believe in the importance of developing long range relationships over time so people know I can be trusted and I follow through with the commitments I make."
On the issues she writes, "I believe in smart, self-sustainable growth objectives. This requires a long range vision for the community as a whole. Davis has a number of excellent examples of smart growth policies: a focus on solar energy, joint use facilities, many parks and natural wildlife areas, a world class university, co-located schools, parks and child care centers, a small town downtown with many restaurants and musical venues, bicycle paths, a low crime rate and excellent public services."
On the budget, she writes, "The city needs to be more fiscally self-sufficient, by attracting more good clean and green jobs for residents to expand the tax base for the city."
She adds, "Everyone needs to find cost-savings wherever possible. and deal effectively with unfunded, long term liabilities. This means working with members of the Finance and Budget Commission and representatives from each bargaining unit to find mutual agreement on employee benefits, compensation and pensions."
Steve Williams describes himself as semi-retired, living in the Wildhorse subdivision since 2000.
He has 37 years of work with city, county, and state government including working for the City of Vacaville on their Planning Commission, the County of Riverside as a land use planner, and he also spent 32 years with the California Energy Commission.  He is currently working part-time as a Senior Technical Editor for the California Energy Commission; and is responsible for editing research reports going to the Energy Commission's senior management, the Governor and the Legislature.
He also describes himself as registered Republican but says he does not vote the party line.  He argues that Government is not a business but must provide "services that meet public needs that cannot be provided by the private sector."  He argues that it must be cost-efficient and not waste limited taxpayer funds.  He also writes, "Local government should determine local priorities" and "The public should have the opportunity to understand and comment on proposed decisions being made by the city council."
Some of the issues he mentions in the appplication form include (taking just the first five of over a dozen: "Sustain and nurture a healthy, thriving local business community that provides needed goods, services and jobs to city residents;" "Attract new businesses to expand the local tax base;" "Construct a grade-level pedestrian crossing over the train tracks so that Olive Drive residents are not further isolated from the city;" "Obtain a long-term cost-effective solution for residents' water and sewage treatment needs;" and " Plan growth consistent with the city's General Plan, concentrating on in-fill projects for near-term housing needs."
Vincent Wyatt may be more familiar to people as Steven Jerome Wyatt, a student and activist in town.  He hand wrote his statement and stated, "I want to become a member of the Davis City Council because I believe the council has a duty to be responsible to the voters of this city."
"I have been involved in organizations for many years," he continues.  "My area of expertise is community organizing and effective public relations."
On the issues he writes, "The city needs to do more to help public [sic] the common working person out of the recession.  The city should strive to increase programs that improve the quality of life for all of the people who live here."
On Saturday the Vanguard wrote a lengthy piece on the first five candidates to file.  These candidates include Dan Wolk, an Attorney for Solano County; Paul Boylan an attorney who currently serves as general counsel for the Orland Unified School District and Glenn County Office of Education; Walter Bunter Jr.  a senior citizen and a 37-year resident of East Davis; Robert Smith, a retired resident since March of 2000; and Kari Fry, a Life and Health Insurance Agent and Homemaker.
The Vanguard will have wall-to-wall coverage.  The next date in the timeline is February 1, when the Council narrows the applicant field to 10 or fewer candidates.  In retrospect, ten seems like a lot, but we're almost there.  From February 2-7, the DMA (Davis Media Access) will tape candidate statements and the first public forum will be February 16.
It seems likely that one of these ten will be the next Davis City Councilmember.
—David M. Greenwald reporting