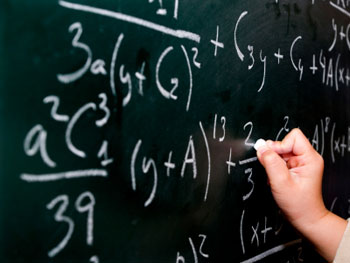 The school district has some very important considerations to make in the next few weeks as they decide what do with a parcel tax proposal that they intend to put to Davis voters in May.
Upon hearing the school board's proposed parcel tax, my initial thought was why not ask for what you need.
My reasoning for this was that if you pass a parcel tax that does not cover budget cuts from the state, then you are still in the position where you have to rely on the Davis School Foundation to raise money voluntarily, or you are left in the position of having to cut positions despite the voters approving what amounts to an over 50-percent tax hike.
We have noted the opposition of the Yolo County Taxpayers Association and other groups that may be forming in opposition to a tax increase that would take the parcel tax from $320 to $495. 
The latest expression of opposition comes from a letter to the editor in the Davis Enterprise.  The write, Jose Granda, who says he "attended Thursday's school board meeting for reasons unrelated to the tax levy" but was "appalled" by the proposal from the board.  He said, "There is no justification for this at this time of economic hardship for everyone."
Is this a lone voice of opposition?  Hard to know.  He claims he voted in the past to support the schools, but not this time.
He reasons, "Many of us have suffered through furloughs and a 15-percent pay cut. The state budget is in trouble, there is a lack of jobs and people are losing their homes. Davis is not an exception. This is not just a renewal, but a tax increase."
"This is a very bad time to do this. Most people in Davis are so busy with their lives that may not even know the school board wants to dig deep in their pockets," he continues, "The tax increase at this time of hardship for everybody has no merit. A 54.7 percent hike is particularly inappropriate."
It is difficult to read tea leaves, especially when there is actually no ballot language approved.  However, my sense is that there is more opposition to this than there was last time, when the measure passed overwhelmingly.
I am not saying it will not pass, too soon for that.  But this is likely, at the very least, to be a very different campaign from what we saw in November of 2007 or November of 2008.
Complicating the picture is the lack of any idea of what will happen at the state level.
There are now really two variables at play.
First, is the proposal by the new Governor Brown that if the voters in the state pass his tax extension, there will not be a need to cut educational funding this year.  That would be the first time in four years without cuts, and the prospects for even getting the proposal on the ballot are in doubt, but it certainly signals a new regime in Sacramento that could change the free fall that we have seen in education.
Second, is the proposal by the Governor that we discuss today to either eliminate or modify the redevelopment agencies in the state, hoping to shift more money to schools and counties.  Again, it is not clear that this would be able to pass in light of the powerful monied interests that will undoubtedly align against it.  But again it is a variable.
Bottom line, it is not even clear at this point, and will likely be no more clear in May, how much money we actually need.
I am not yet supportive of pulling the ballot proposal, but I am at the very least backing off my position that we should put the full proposal on the table and if we have to come back with modified amount in November, then so be it.
I think even the current $495 amount is at least in some doubt.  Polling numbers show support, but that is before a campaign is waged with competing claims, something that we have not seen the last two cycles.
My spending priorities in this community remain the same – education, and social services at the county level  I continue to believe that the city has squandered valuable resources not just for our city services but for other governmental services in other sectors by creating overly-generous compensation packages to many of the top employees, particularly safety and management.
—David M. Greenwald reporting