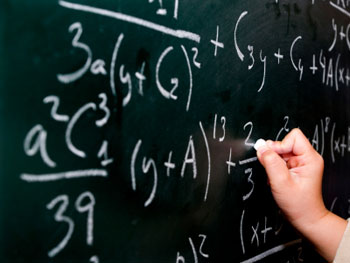 The school district has been able to get two parcel taxes approved, one in 2007 and one in 2008 with really not any organized opposition.  As a result, roughly 75% of the public supported the 2008 parcel tax.
However, the funding crisis has continued.  The district needs additional revenue to preserve what it considers core programs, as well as needing to extend existing measures into the future.
However, there are signs that it might not be as easy to pass this measure this time around.
The board is looking at language for a measure that would read, "Shall the Davis Joint Unified School District be authorized to levy a temporary special tax for a period of four years not to exceed the annual rate of $170 per dwelling unit for multi-dwelling parcels and $495 per parcel for all other parcels, that renews and replaces existing parcel taxes, to fund essential school programs including core subject classes, music, foreign language, athletic programs, librarians, counselors, nurses, school site safety?"
Two-thirds of the voters would have to approve the renewal of the parcel tax in a vote-by-mail special election in May 2011.  The decision of the exact date and form will be made later in this month.
Earlier this week, newly-inaugurated Governor Jerry Brown delivered potentially good news, announcing he would spare K-12 schools from further budget cuts.  But there is a big proviso there, under the condition that voters extend higher income taxes in a special election.
Without voter approval, K-12 schools stand to lose more than $2 billion in additional funding in 2011-12 due simply to the fact that tax rates are scheduled to decline.  That is a sizable four percent of the overall budget.
Governor Brown has already announced plans to ask voters to extend higher tax rates on sales, vehicles, and incomes.
His proposal has drawn criticism from groups such as the Howard Jarvis Taxpayers Association.
Jon Coupal who heads that group said earlier this week, "California needs to get more education bang for the buck, it doesn't need more dollars into education."
Most notably he criticized the level of compensation in California, which is among the highest in the nation.
"We'd like to get more pay for good teachers and have bad teachers discharged by school districts," he said.
Grover Norquist who heads an anti-tax group, Americans for Tax Reform indicates that Jerry Brown's plan to put taxes on the ballot "violates no-tax pledge."
"This is to make clear that putting before a vote a measure to extend the taxes that Brown has proposed would violate the pledge," Patrick Gleason, California's state affairs director for the group said. "We count that as an assist. It's not a direct score, but it's an assist."
At the local level, pressure is mounting as well as organized opposition may be building this time.
In mid-December former School Board Member and current president of the Yolo County Taxpayers Association, John Munn, signaled that the taxpayers association may oppose the newly-proposed parcel tax.
"In October, the Yolo County Taxpayers Association advised the school board that it would not oppose a reasonable increase in the parcel tax to preserve core educational programs," Mr. Munn writes, but explains that would be under under certain conditions.
According to Mr. Munn, the conditions include first, that the use of parcel tax funds must be clearly-defined.
Second, new parcel tax revenue must be used to restore those services that were reduced or eliminated since the 2009-10 budget.
Third, all funds collected from the new parcel tax should be reduced by an amount equal to funds received from the state to cover the accumulated state revenue limit deficit factor.
And finally, the new parcel tax needs to expire after no more than four years, unless specifically and explicitly extended by the voters.
"Unfortunately, the school board's framework ignores nearly all of the Taxpayer Association's concerns," Mr. Munn writes. "In particular, the draft framework lacks a mechanism for reducing the parcel tax in response to restoration of legally required state funds."
"As a result, local funds intended to cover an emergency shortfall would be locked into the district's ongoing budget. This would, in effect, create a windfall increase in the ongoing budget that would make dealing with future revenue fluctuations even more difficult," John Munn continues.
He writes, "Such double-dipping into taxpayer pockets is not acceptable. Before asking for a tax increase during a struggling economy, the board needs to clearly describe what is at risk, identify what services and programs would be supported and provide mechanisms for accountability. Trustees also need to understand they are not alone in seeking additional revenue from taxpayers, who are likely to face proposals for higher state taxes and increased local utility rates as well."
He concludes that while the needs of Davis schools are real, they must be addressed in a manner "that provides for clearly-identified programs and services without saddling taxpayers with duplicate, ongoing costs."
Other groups are arising as well, arguing that combining three taxes into one will trigger organized opposition to the tax measure.
How serious a threat these are remains to be seen.  Organized opposition really never materialized to the city's extension of the sales tax measure which cruised to passage.  However, the amount of money here may be sufficient to trigger opposition.
The Vanguard also remains concerned that the district is not asking for nearly enough money in the next fiscal year to cover budget shortfalls.  While the Vanguard understands the polling done by the district, it also believes that any efforts to raise taxes while continuing to lay off district personnel would be counterproductive to their long-term goals and foster mistrust from the public and anger from parents and teachers who will look at the tax increase and question the use of district resources.
Polling shows sufficient support for the proposals, but if an organized campaign emerges all bets are essentially off.  For several years now there has really been one voice heard in the community – the school district explaining the need to maintain funding levels locally in the face of statewide cuts to education.
However, the rules are changing rapidly with a new governor and new rules in the legislature for passage of budgets by a less than two-thirds margin.  The district clearly needs additional funding to keep core programs afloat, but how achievable that becomes is a subject for many future questions.
—David M. Greenwald reporting