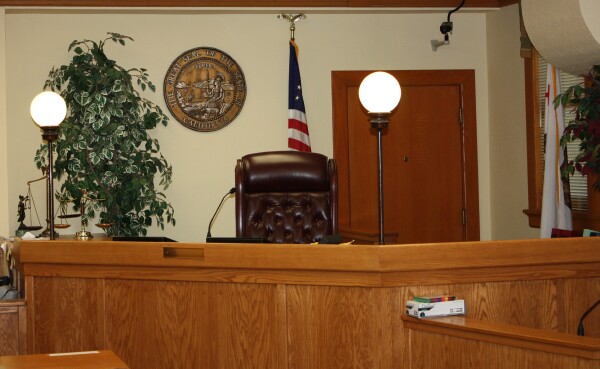 We have noted in recent weeks the seemingly larger than usual number of cases that have been overturned from Yolo County.  During the course of our reporting of these cases the question has arisen – "out of how many."
The "out of how many" standard is a difficult number to assess for reversals, just as it is for problematic cases, prosecutorial misconduct and wrongful convictions.  After all, one person in prison unnecessarily is too many.
At the same time, the number is necessarily quite low.  The standard for reversal is fairly high and generally involves a misapplication of the law or a violation of one's constitutional rights.  Appellate courts have a limited ability to hear cases.
Indeed, in the four cases we just covered, we see reversals for the misreading of the law, for juror misconduct, for an improper finding of summary judgment based on a weighing of facts rather than law, and finally an illegal arrest and detention.
All of these, particularly the three criminal cases, are a cause for concern because they involve the judgment of a Yolo County Judge and the failure of that judge to rule properly.
A system in which the DA operates to win necessarily needs judges willing to overrule them.
However, in order to put things into perspective, we looked at the Third District Court of Appeals (3rd DCA) over the last 120 days.
Over that time we found that there were 224 cases listed among both published and unpublished opinions.
Of these, 30 were reversed (13%).  Of those 30, six of them were from Yolo (20%).
Yolo County had a total of 25 cases, with six of them reversed.  That is a 24% reversal rate, much higher than any other county in the 3rd DCA.
By comparison, Sacramento had 106 cases with 10 reversals for a 9 percent reversal rate.  Sacramento has four times the cases, but closer to eight times the population of Yolo.
San Joaquin county had 33 cases with 5 reversals, or 15%.  San Joaquin County had more cases but fewer reversals.  San Joaquin county has nearly 700,000 residents compared to 200,000 for Yolo County.
These numbers, again taken over a limited period, suggest that Yolo County has both a higher percentage of appeals heard and a higher percentage of reversals than comparable counties.
It is also worth noting that in addition to six reversals, there were seven cases of the 25 affirmed with modification.  That means that more than half the cases reviewed by the court were either reversed altogether or affirmed with modification.
120 days is hardly conclusive and not even long enough to show a clear trend.  But it is worth noting, when we look at the numbers, that Yolo County seems to get more appeals heard (which is itself a standard and a barrier), and more of those that are heard are overturned.
We won't draw too broad a conclusion from this limited set of data, but this does address people's questions about "out of how many."
—David M. Greenwald reporting