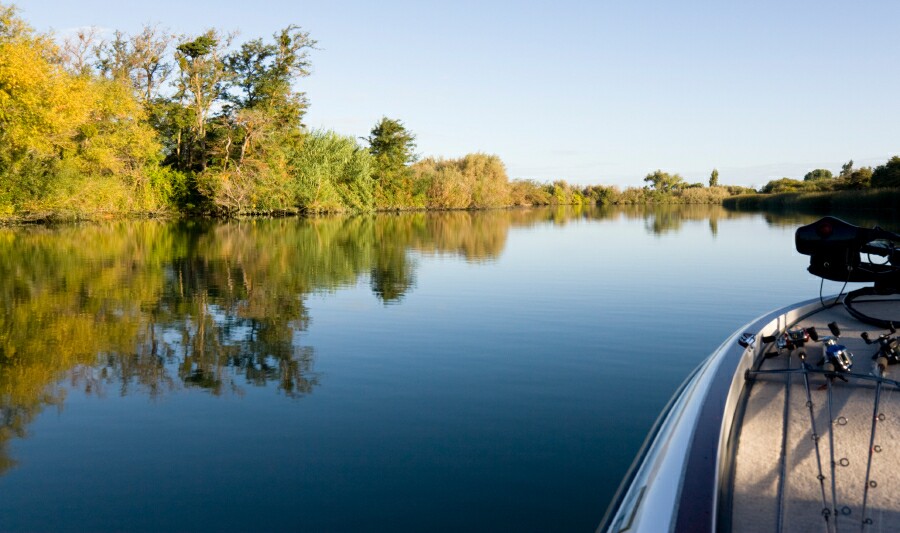 Back in December, one of the more complex agreements about local water issues was literally rammed through by the Yolo County Board of Supervisors, literally at the last minute.  According to the County Counsel's office, however, they complied with Brown Act in noticing requirements.
However, Supervisor Jim Provenza did not agree.  Supervisor Provenza told the Enterprise that he had received notice of the meeting at 4:52 p.m. Thursday, which the Enterprise reported was "the same time the county e-mailed The Davis Enterprise an agenda. Friday's meeting started 20 1/2 hours later, at 1:30 p.m."
Mr. Provenza told the Enterprise he was  "just looking into that at this point," because he was not sure if a Brown Act violation occurred. According to the article, "The board met three days before the special meeting, on Tuesday, Dec. 14, and recessed that meeting until Friday.  But, Provenza said, the docket did not call the board to take a vote on Tuesday, which means carrying over the meeting doesn't pass legal muster."
A group calling themselves Citizens Alliance for Regional Environmental Sustainability (CARES), which is apparently a new grassroots organization formed to oppose the Tsakopoulos-County water agreements, hired local environmental attorney Don Mooney who wrote a letter alleging that "the notice for the December 17, 2010, Special Meeting violated the requirements of the Brown Act, Government Code, section 54956."
According to Mr. Mooney, "The Brown Act mandates written notice must be sent to each member of the legislative body (unless waived in writing by that member) and to each local newspaper of general circulation, and radio or television station that has requested such notice in writing. (Gov't Code, § 54956.) This notice must be delivered by personal delivery or any other means that ensures receipt, at least 24 hours before the time of the meeting."
The County failed to provide the mandated 24 hours of notice to Board members or the media, the group charges, citing the December 22, 2010 article in the Davis Enterprise where Supervisor Jim Provenza charged that he had not received notice of the meeting until roughly 4:52 pm on Thursday, about 20 and a half hours prior to the meeting.
Mr. Mooney's letter becomes key in this dispute, because County Counsel Robyn Drivon said, "Provenza had raised an issue and absent an external prompting, which Mooney's letter now is, there wasn't a reason to do anything about it than simply review it."
So now, erring on the side of caution, the board is rescinding their action and reconsidering it.
The vote wound up 3-2 last time, with Duane Chamberlain joining Mr. Provenza in opposition.  Not much figures to change this time even with Don Saylor replacing Helen Thomson as the fifth member of the board.
Supervisor Matt Rexroad, who will chair the meeting, told the Sacramento Bee this weekend as he had previously told the Vanguard, that he believes meeting and vote were legal.
Indeed, the county's spokesperson Beth Gabor said specifically that the meeting was "not to correct a legal problem, but to address a public perception that the Board of Supervisors acted too quickly in approving the agreement on December 17."
Supervisor Rexroad told the Bee, "I'm very comfortable with my vote on this, and I think we're fine procedurally."
However, for those who complained that they lacked time to prepare and attend, this is their chance.  Members of various groups may attend and speak.  Will the Board simply ignore new information?
We shall find out.
From the start, our biggest concern is not with the outcome, but the process.  The fact is that Angelo Tsakopoulos, whose company purchased the controlling interest at Conaway Ranch, has been more than a bit dodgy as to why the deadline needed to occur as it did, forcing not only the Yolo County Board of Supervisors into a mid-December vote, but Davis and Woodland into late December votes on their part of the water deal.
On Sunday, Stuart Leavenworth of the Bee called out Tsakopoulos for not only being "too clever by half" but also with respect to his dealings on the Conaway Ranch, for being "less than forthcoming about crucial details that should be made public."
Indeed, as Mr. Leavenworth wrote, "Questions abound on his plans to sell water to Southern California, manage the sprawling 17,300-acre ranch and make good on philanthropic pledges."
The question is why is it that the public and the Bee are far more skeptical about this deal than our own elected officials?
One of the big questions involves how it is that Mr. Tsakopoulos needed money from Woodland and Davis and also Southern California to bankroll his venture.
Writes Mr. Leavenworth, "In taking control of Conaway in December, Tsakopoulos agreed to sell the two cities 10,000 acre-feet of water from the Sacramento River  annually – enough for 20,000 homes. Tsakopoulos and his family would bank $79 million for selling those rights, but they wouldn't earn that sum immediately. The water and money wouldn't start flowing until 2016."
He continues, "That time gap presented a problem for Tsakopoulos. Although he is one of the region's wealthiest men, he has told Yolo officials that he is cash poor."
Mr. Tsakopoulos would get about $20 million from the proceeds from selling 80,000 acre-feet of Conaway water to Southern California over 25 to 30 years.
However, Mr. Leavenworth suggests that Mr. Tsakopoulos was not as honest as one might hope.
He continues, "As it turns out, Tsakopoulos wasn't as cash poor in December as he once suggested. At the same time he was negotiating this water sale, he was also in the process of selling most of his stake in Greenbriar, a 3,500-home project in North Natomas."
But there's more.
He goes on to cite Robert Lewis' report from Thursday, "Tsakopoulos had pledged, in obtaining approvals for Greenbriar, to donate as much as $20 million to the Crocker Art Museum and the University of California, Davis, Medical School. Now he says he can't immediately follow through. "Values have shrunk and real estate is in shambles at the moment," he told Lewis."
Writes Mr. Leavenworth, "No doubt, the real estate market is in the tank, but Tsakopoulos needs to be more candid about why he can't meet his commitment to the Crocker and UC Davis. In all likelihood, he is using proceeds from the Greenbriar sale to help purchase Conaway Ranch."
When Stuart Leavenworth attempted to talk to Mr. Tsakopoulos about this issue, he was told that he was unavailable and Mr. Leavenworth notes he has been dodging these questions for several months.
He cites several of the biggest questions that remain:
• What is the source of the water Tsakopoulos plans to sell to Southern California? If it is groundwater, where will the wells be located? And how will the public be assured that such groundwater is not hydrologically connected to the Sacramento River? (Such a connection would result in Tsakopoulos selling a resource that isn't his.)
• What happens if the Metropolitan Water District fronts money to Tsakopoulos for the water deal, but the water transfer is blocked by regulatory hurdles or other problems? In such a circumstance, would MWD take partial ownership of Conaway Ranch?
• What happens to farming and bird habitat at the ranch? Under the deal, some 4,000 acres would be transferred to the state of California so it could be seasonally flooded, for salmon habitat. That's a positive step. But how would that conversion affect current agriculture at the ranch, including farm practices favorable to Swainson's hawks and other birds?
"Tsakopoulos and his team probably have answers that could address these and other concerns. In the final analysis, Tsakopoulos' purchase of the ranch could be a win for Yolo County cities, fish and fowl. Maybe even the Crocker and UC Davis would benefit, Mr. Leavenworth adds.  "But by being so coy and quiet, Tsakopoulos isn't helping matters. It also doesn't help that the Yolo County Board of Supervisors rushed approval of the project in a way that caused critics to claim it violated the state's open meetings law."
"Although the Yolo County counsel has disputed those claims, the supervisors plan to meet again Tuesday for a possible revote on the Conaway deal. It promises to be a contentious meeting," he continues.  "Some of this could have been avoided with more transparency on the part of Tsakopoulos."
This is the frustrating part for many Yolo County citizens.  They have been asked to trust the process and accept the fact that there are aspects that only the elected officials and their staff knows.  That is a difficult explanation to accept, even under the best of terms.
However, it becomes all the more difficult when you have an individual like Tsakopoulos who needs to be more forthcoming, particularly when he makes public deals.
—David M. Greenwald reporting