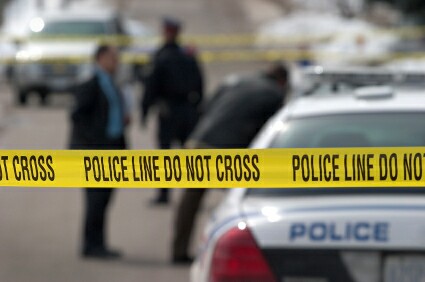 Last week, the City of Davis, looking to take more measures to prevent a repeat of what happened at Picnic Day last year, gave police officers the authority to double fines for violations within a specific safety zone.
Fines for violations of open containers of alcohol in public and excessive noise will rise from $160 to $320.
Last year, drinking and partying reached new highs or lows, and the city has been working with merchants and bars to prevent a repeat.  Much of this is window dressing, but by eliminating early morning drinking, at the very least they send the message that times have changed.
This is really the last measures that the city can take without drastically cutting back on the activities of Picnic Day, or eliminating it altogether.
The safety zone will extend along First Street from A to the Railroad tracks, along Fifth/ Russell from A to the railroad tracks, along A Street from First to Russell and along the tracks from First to Fifth.
Will this work?  The council was obviously hoping that the message would get out there that the fines would be higher and that would curtail some of the partying.
However, there are some obvious flaws with the plan.  First, it is not clear that the safety zone is the only area of problem.  A lot of problems occur at parties in private residences.  That said, by creating the core area as a safety zone, it may at least avoid the problem of drunk students all coalescing on the downtown.
A second problem is that students and young people from outside of the area are often the ones that come in, get drunk, and create a problem.  The city will place 25 signs in the safety zone as notice – a cost of $1250 – but will out-of-towners get the word and will they see the signs?
The third problem is that while students may intellectually know this issue when they are sober, when they start drinking, all bets and inhibitions may be off.
The bottom line point, and one I think all will acknowledge, is that increasing the fines is not going to make a huge difference in either drinking or behavior.  Instead, substantial change will take a concerted effort from all involved.
Towards that end, we see the editorial in the Sacramento Bee, which argued that that cooperation is vital if Davis and UC Davis are to save Picnic Day.
They write, "City, university and business leaders in Davis are pulling together admirably to save Picnic Day. But for their plan to work on April 16, it's going to take the cooperation of residents, UC Davis students and, most of all, bar and restaurant operators."
"Something clearly had to change after the debauchery and drunkenness last April, almost all off campus. The wide-ranging plan, put together by a community task force, depends on public education, persuasion and punishment," they continue, privately patting themselves on the back for finding a way to use the term "debauchery" in an editorial.
They continue, "With limited city authority over establishments with alcohol licenses, the task force is also pushing a voluntary 'covenant' to control sales. Last April, some bars opened as early as 6 a.m. and offered cut-rate specials. The covenant includes an agreement not to open before 11 a.m. and not to offer big discounts."
Here is the problem, as of Friday only 18 of the 60 targeted businesses of downtown have signed on to the covenant.
Wrote the Bee, "Mayor Joe Krovoza says he'll publicly shame those who don't. As he points out, these businesses rely on UC Davis  for their livelihoods. They ought to be responsible. That would go a long way toward restoring Picnic Day's original mission, an open house celebrating town-gown relations."
The problem, of course, is without the cooperation of everyone, this will not work.  The city has probably done all it can.  And it may not be enough.  We will have to see.
I look forward to seeing how Mayor Krovoza plans to publicly shame those who have not signed on.
—David M. Greenwald reporting