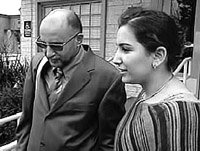 I was reading some biographical sketches of Mother Jones last night. I have always been fascinated that a woman at the turn of the 20th Century in her 70s would end up being declared "the Most Dangerous Woman in America."
Some of the more interesting notes is that she lost her entire family, her husband and four children, to a Yellow Fever epidemic in 1867 when she was just 30.  Four years later she had moved to Chicago, and the textile factory where she worked burned to the ground.
Astoundingly, she didn't make any kind of news accounts until the mid-1890s when she was 60 years old, but by 1902 she was declared the most dangerous woman, it appears, at first by a Maryland District Attorney then eventually by President Theodore Roosevelt himself.
One of the reasons such history fascinates me is that in a lot of ways I feel that my life, though not nearly as dramatically, was veered off its predestined course through a serious of accidents.  "I'm not even supposed to be here," a rejoinder from the 1990s cult movie "The Clerks," often seems an ample reprise for my life.
Folk Singer Utah Phillips remarked that Mother Jones was not an organizer, but rather an agitator, which he said often put her at odds with the organizers of the day.
She was particularly noted for her fiery speeches and fearlessness in facing down lawmen and militias often sent in to quash strikes.  Labor rights, it would seem, were acquired often at gunpoint, paid for in blood.
To segue this back to my life, I was headed toward a doctorate degree in political science back in early 2006.  I had little interest in local politics and was not expecting this community to end up being my home.
However, my wife, who had attended school here since 1990, had deeper roots and more involvement.  She was working and serving the community on the Human Relations Commission one early day in 2006.
I had heard about the incident involving young Halema Buzayan.  Actually, when the issue hit I was studying political psychology for a summer at Stanford.
I found the description of the incident appalling, but believed that as Davis was a progressive community, it would soon be resolved, just as issues like hate crimes had been rectified.
It was a complete accident of history that I would learn otherwise.  The story, as I have told countless times, is that my wife Cecilia called me from the council to ask me to record the council meeting.  She had done this numerous times over the years, and I set the VCR to record, and typically I would not watch.
In fact, I had never watched a city council meeting.  For reasons I will never know or understand, for some reason this time, I left the TV on as I worked on the computer next to it.
The meeting I was recording was the discussion on Jim Antonen's proposal for a police ombudsman, meant to co-opt and short-circuit discussions for a more sweeping civilian oversight committee that the Human Relations Commission was recommending.
What happened next changed my life forever as first Don Saylor and then Ted Puntillo, both members of the Davis City Council at the time, spoke on the issue of police oversight.
Don Saylor spoke first and said, "During the discussions that the council has had, and our investigations, and inquiries into litigation matters, I fail to see any of them that call into question the operations or behaviors of Davis Police Officers.  And I'm very confident in the operation of the department as it reviews allegations of behavior of Davis police officers."
This was surprising to me because I knew enough about the Buzayan incident, and a couple of others that eventually never really came to public light, to become concerned.
It was Ted Puntillo's comment that floored me, though. He said, "What I want are police officers out there that are using their training and their instincts, I don't want them thinking about, oh, somebody's going to be reviewing what I'm doing."
That was probably the most appalling local statement that I had heard, because it suggested that an elected official did not believe there ought to be any kind of oversight or scrutiny over the actions of public officials, in this case, police.
As much as I had gotten involved to help my wife, as my friends have pointed out, that was not the first time my wife was criticized. The difference in this case was that I realized that the Davis City Council did not reflect my values, and in fact their values violated my sensibilities.
This is an important distinction, because many believe my involvement was calculated to rehabilitate my wife's image, when if anything, it has probably served only to further polarize the community.  During the height of battle on the MOUs, the firefighters, pensions and salaries, I told her I was probably doing her future chances irreparable harm and her response was to do the right thing and let her worry about the consequences.
Ted Puntillo's views seemed more akin to those of George W. Bush circa 2004-06, than something we would see in progressive Davis.  To me this was the opposite of democracy, checks and balances, transparency and accountability.  It was a Bush-era government mentality, in my view.
It was a few weeks later that the Davis Human Relations Commission presented their report, that they had spent months of volunteer time working on, that Ted Puntillo would declare was not worth the paper it was printed on.
To me, agree or disagree with the report and recommendations, there was a level of respect for a volunteer citizen body that was ignored, a line that was crossed.
As most know, the Vanguard emerged in July of 2006, a little over a month after the City of Davis shut down the Human Relations Commission, following criticism from outgoing Chief of Police Jim Hyde toward the body and its chair.
The Vanguard started as the effort to tell the other side of the story, and has grown from there.  It became an observer and critic of the Davis City Council on a variety of policies.
The last few months, however, have taught me an interesting lesson.  The biggest problem with the Council Majority, as we termed it, was not just their policies, but their attitude toward governance and citizens of this community.
There was a generalized lack of decency by members of the council.  For most of the time of the Vanguard's existence, there has been a sharp 3-2 split on most issues of import.
Things slowly began to change back in July, as Joe Krovoza and Rochelle Swanson emerged on the council as more centrist and less calculating members.  But it was not until Don Saylor left that we saw the most dramatic change on the council.
Suddenly the tension and rifts disappeared, almost overnight.  As Joe Krovoza and Rochelle Swanson took Mayor and Mayor Pro Tem respectively, we saw interactions on the council grow more collegial, the disappearance of voting blocs, and a general change in the approach of council to community issues.
In a lot of ways, the appointment of Dan Wolk, ironically enough, serves as not just the continuation of that progressiveness, but the embodiment of it.
It is not that I have always agreed with the council these days.  It is that when I do not agree with the council, I feel like dissenting views are nevertheless weighed, ideas are exchanged, there is a mutual respect for the process, and most of all I suspect we will not have another exchange such as the ones we saw back in 2006.
Some will point out that on the major issues of the day, we do not know where this council will come down.
The issue of the budget and pensions has replaced that of police operations, in the years since Landy Black brought a new level of professionalism to the Davis Police Department, replacing the in-your-face style of his predecessor Jim Hyde.
Over the course of the last decade, compensation, retirement health care and pensions have soared.  And the most powerful public employees union, the firefighters, had seemingly bought and paid for most of the council in the last decade. With the exception of Lamar Heystek in 2006 and Sue Greenwald in 2008, the firefighter-backed candidates won every time.
One thing is clear.  Watching the last council go through labor negotiations, we knew the outcome.  When Bob Aaronson tried to present his report on the firefighters and the Grand Jury, it was hidden from the public.  There was a real sense that the previous council had been bought and paid for by public employees, and therefore the outcome was predetermined not to rock their sensibilities.
Now, the refusal of both Joe Krovoza and Rochelle Swanson to accept money from the firefighters changed the playing field, particularly after Don Saylor left.  The appointment of Dan Wolk to the council means there is only one councilmember left whose last election was backed by the firefighters.
On a policy level the council has changed, but more dramatic, I think, is that no longer should our sensibilities be challenged and troubled by the actions of those in power. 
We have a council now, by and large, composed of people who are of decency and integrity.
Where we disagree, we shall disagree.  But no more shall we worry about who is pulling the strings and no more shall we have to question their basic decency and integrity.
For that, we have achieved a long awaited victory.  But of course, democracy is not one for sitting back on one's laurels, and the price of liberty is indeed eternal vigilance.
As Mother Jones might say, "Pray for the dead and fight like hell for the living."
—David M. Greenwald reporting