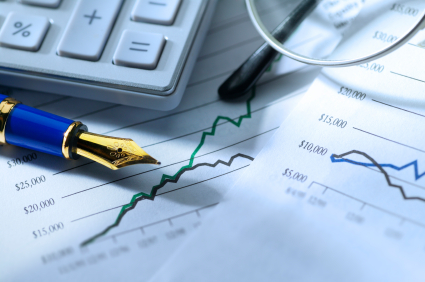 The Little Hoover Commission, purportedly a bipartisan commission, issued the recommendation on Thursday that California's state and local governments roll back pensions for existing employees and shift the pension burden to the workers.
Recognizing that an effort to reduce pensions for current workers would prompt legal challenges, the commission argued that public pension funds' dire fiscal conditions necessitates themselves reducing benefits for current employees as well as merely reducing benefits for new hires. Creating a second tier is insufficient to address current fiscal problems.
The report argues that "the 2008-09 stock market collapse and housing bust exposed the structural vulnerabilities of California's public pension systems and the risky political behaviors that have led to a growing retirement obligation for state and local governments, the scale of which taxpayers are just beginning to understand."
"In another five years, when pension contributions from government are expected to jump 40 to 80 percent and remain at those levels for decades in order to keep retirement plans solvent, there will be no debate about the magnitude of the problem," the report says.
The key findings include the fact that "pension costs will crush government."  They continue, "Government budgets are being cut while pension costs continue to rise and squeeze other government priorities."
This is the key problem that the City of Davis is facing – pension costs will add roughly $7 million to the budget in the next two to three years. That is cost that will be added to a largely flat revenue projection and will have to be supplemented by cuts to current city services.
They argue, "Even with the introduction of two-tiered pension plans, barring a miraculous market advance, few government entities – especially at the local level – will be able to absorb the blow without severe cuts to services."
This is the exact dilemma that the City of Davis is facing.
Furthermore, they argue that the math does not work, and while the investment losses certainly shocked the system, payroll growth combined with lowering of the retirement age, longer life expectancies, and other factors place the state's largest pension systems into the dangerously underfunded category.
Moreover, they are concerned that the system lacks both discipline as well as oversight and accountability.
They write, "As pension portfolios shrunk and tax revenues plunged, nearly 200 public agencies in CalPERS continued to increase retirement benefits for current workers."
This lack of uniformity, they argue, clouds transparency, invites mischief and abuse such as pension "spiking," creates a compensation arms race among communities, and delegates complicated decisions to often inexperienced local officials..
Importantly they remain committed to defined benefit pensions, arguing "With needed reforms, defined-benefit pensions can remain a core component of public employee retirement plans."
The group presents four basic recommendations.
First, "To reduce growing pension liabilities of current public workers, state and local governments must pursue aggressive strategies on multiple fronts."  These include giving state and local governments more authority, and slowing down costs by controlling payroll growth and staffing levels.
Second, they argue the need for a hybrid model.  "To restore the financial health and security in California's public pension systems, California should move to a 'hybrid' retirement model."  They continue, "The Legislature must create pension options for state and local governments that would retain the defined-benefit formula – but at a lower level – combined with an employer-matched 401(k)-style defined-contribution plan."  They argue that the defined contribution component "must be risk-managed to provide retirement security and minimize investment volatility."
Third, "To build a sustainable pension model that the public can support, the state must take immediate action to realign pension benefits and expectations."
These includes caps on salary that can be used to determine pension allowances or capping the pension itself to a level that is fair and reasonable, setting more appropriate eligibility agencies, and tightening the definition of final compensation to include a five-year average to prevent and discourage pension spiking, among others.
These include prohibiting "pension holidays" that allow government employers and workers to skip contributions when pension funds are flush, ending retroactive benefit hikes – increases should only apply to the future, splitting the employer and employee shares of contributions equally and limiting pension increases to those that are passed by a public vote.
Fourth, "To improve transparency and accountability, more information about pension costs must be provided regularly to the public."
This report basically lays out everything that we have been reporting about the City of Davis for the last three years.
Earlier this week, more than one of the Davis Councilmembers recognizing the magnitude of the problems facing the City of Davis within the next three years, and basically said that the state needed to step in to help.
The problem that Davis faces is the exact problem laid out in this report – we face increased burden of paying for pensions based on salary increases and rate hikes, a second tier will not get us out of the problem and we need a way to freeze if not reduce costs for current employees.
Davis does not maximize employee contributes yet, but even when it does, city contribution will out-strip employee contributions by nearly a three to one margin.
I am not thrilled with the idea of the hybrid model, but it might be a way that we have to go.  I agree with employee groups that pensions are one of the offsetting factors for generally lower salaries than the private sector.
The problem is that in the last decade, public sector salaries have soared while benefits have gone up, to the point where in some cases public sector employees now fare far better than their private sector counterparts.  Shifting the burden more onto employees is a clear direction.
The most difficult part to implement will be rolling back pensions for existing employees.  I believe that this can be done legally.  There is no vested right to future benefits, only past benefits.
In other words, if you have worked for 20 years as a firefighter, you would still be entitled to 3% of your salary for each of those twenty years, but you are not in my view entitled to 3% of your salary in the next ten years.  That is not a vested right and the state should be able to roll back future pension benefits.
The other problem that this fixes, again in the future, is the retroactive benefit hikes.  When the City of Davis moved to 3% at 50 for public safety workers, they did that not only for future years of employment, but retroactively, so it impacted every year.
The problem is that those back years were not funded at the higher rate, so in essence the retroactive benefit hike is a gift of public funds because it was not budgeted in the past and there were no contributions.  Thus, the benefit hike instantly created an unfunded liability that will come due for cities like Davis down the line.
The reaction to these proposals obviously has been mixed.  Republicans like Senate leader Bob Dutton indicated that he was going to lean pretty heavily on taking up their recommendations.
According to Jon Ortiz of the Sacramento Bee, "Public employee unions counter that guaranteed pensions make up for government's generally lower wages. They say the Little Hoover report and politicians like Dutton overstate the pension problem to pursue an anti-union agenda and undercut collective bargaining."
"Our members – who are taxpayers, too – bargained in good faith and reached an agreement including key pension changes and concessions," said Brady Oppenheim, spokeswoman for the California Association of Psychiatric Technicians.  "If there is a call for further concessions, it should come through the collective-bargaining process and be taken to the bargaining table."
On the other hand, reformers like Marcia Fritz, president of the California Foundation for Fiscal Responsibility said "This is amazing.  It just validates everything we've been saying for years."
Now the question is whether the Governor and legislature have the political will to act on these recommendations, which would help to save local communities like Davis from possible fiscal calamity. 
—David M. Greenwald reporting