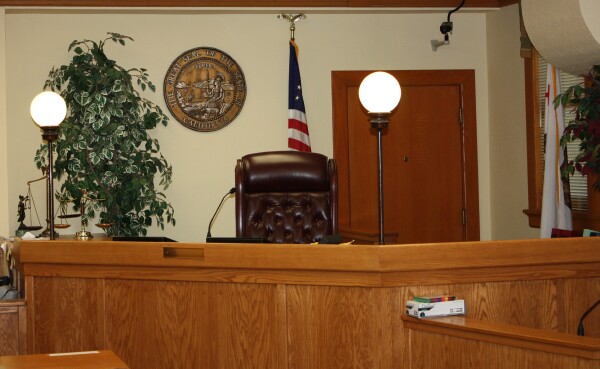 It took seven years to come to trial, a month to try the case, but the jury was ready late Tuesday afternoon with their verdict after just over two days of deliberation.
As the verdicts were read, one by one, defendant by defendant, a wave of relief swept over the Niazi brothers and Qumar Ashraf for the first time in seven years.
Once again for these young men, still in their late 20s and early 30s, their future was again their own.  It was not quite complete and total vindication.  Of the charges remaining, Zafaruddin Niazi, the younger son, was convicted of a lesser included offense of assault, although the jury had acquitted him of the assault with a deadly weapon charge.
We believe that assault charge stemmed from a punch to the face.  However, as the charge is a misdemeanor, there are questions by Mr. Niazi's attorney Stewart Katz as to whether the statute of limitations has expired.  Regardless, with a clean record, Mr. Niazi is looking at some sort of slap on the wrist, at most.
Compared to what Ashraf and the Niazi brothers faced after the grand jury had indicted them, this was a true sense of vindication.
Khialuddin Niazi, the father, remains in the ICU unit, having suffered an aortal aneurysm.  His condition has improved and his sons felt that having the stress of the case off would help, as well.
What remains unclear is what the DA will now do with the father's charges, as a retrial would take another year, the man is 71 and everyone else in the case has been acquitted.  It does not seem logical to retry that case, but as we know, the DA has at least considered retrying a case where there was an 11-1 vote for acquittal
The jury seemed relieved as well, and almost the entire jury stayed behind to speak to the attorneys. They met with the brothers and Mr. Ashraf afterwards, and some spoke extensively with the Vanguard.
In short, they did not believe the witnesses who had come forward.  They felt their stories conflicted too much.  The injuries sustained did not seem to fit the charges.  And they believed it was self-defense.
Sarajuddin Niazi told the Vanguard that on the night of the incident his father Khialuddin had gone over to talk with Aslum Maazouddin, the head of the Maazouddin family, and that the alleged victim Sayed Sayah, the most culpable body in all of this and the son-in-law of Maazouddin, had been there and had stabbed Khialuddin and tried to stab him and his younger brother Zafar as well.