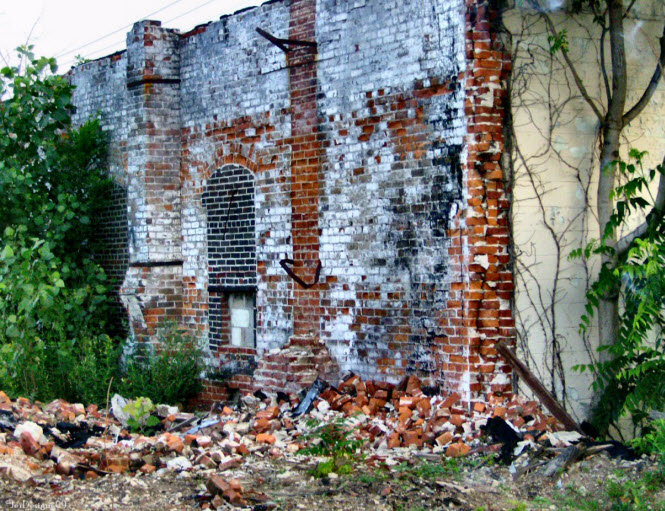 One of the most contentious issues that has arisen with regard to the new Governor's budget has been a proposal to eliminate redevelopment agencies in California. 
How serious a threat was this?  Serious enough that the city has already authorized bonds to encumber as many redevelopment projects as possible.
This week, the council will consider two major construction projects – an upgrade to the University Park Inn & Suites to build a conference center to help attract major out-of-town conferences to the city.
The other major project is that parking facility the city has been looking for at Third and G, coupled with a mixed-use center with commerce and housing.
These are clearly projects that the council has been wanting to do for some time.  However, at this point the question is what will redevelopment look like after this year.
While the governor and legislature passed about $14 million in cuts a week and a half ago, redevelopment was not in that budget package.
Now in an editorial from John Shirey, executive director of the California Redevelopment Association, in this morning's Sacramento Bee, it seems that there is now a compromise on the table to get everyone what they need.
Writes Mr. Shirey, "This proposal provides the state of California and schools with about $2.7 billion over the next 10 years to help reduce the budget deficit. It also retains redevelopment in California while instituting tough reforms that increase accountability and ensure redevelopment is being used responsibly to maximize job creation, revitalize run-down communities, clean up contaminated properties, finance infrastructure improvements and build affordable housing."
Mr. Shirey claims that a bipartisan coalition of legislators has come together in support of the alternative package.
Under the plan, redevelopment agencies have the option of contributing 20 percent of their funds to local schools – these funds would come from any redevelopment funding source.
He continues, "In addition, agencies could contribute up to 10 percent of non-housing funds that year and each year thereafter for 10 years. In exchange for these voluntary contributions, redevelopment agencies would be granted extensions of their projects' life spans."
The RDA estimates that this plan would raise between $700 million and $1 billion for the first budget year, and an additional $1.7 billion for the next nine years, meaning a total of $2.7 billion over the 10-year life of the proposal.  Not a ton of money, but "more than what the governor estimates would be available for deficit reduction from the elimination of redevelopment agencies."
He adds, "the revenues are far more reliable, because the alternative avoids the costly and contentious litigation that is sure to follow if the governor's plan is adopted. Because our plan calls for voluntary contributions, it doesn't violate the state Constitution or the will of the voters who supported Proposition 22 in November."
There are also reform proposals for the agency, which has come under fire for a variety of reasons including the fact that there is little evidence that redevelopment money actually improves blight. The agency has also had to endure the charge that the money simply goes to line the pockets of developers.
Mr. Shirey, on the other hand, argues, "Redevelopment has been a powerful tool to revitalize downtrodden communities and create jobs and economic activity that otherwise would not have occurred. In fact, redevelopment investments and construction activities are responsible for supporting more than 300,000 jobs each year."
But there is little evidence to support this claim, and in fact, most studies suggest that redevelopment simply shifts the location of where the development occurs, but does not increase or improve blight overall.
The focus of reform in this compromise is with increasing "the accountability and efficiency of all agencies."  It is far from clear that this is the most basic need, but here are the proposals.
First, enhanced reporting which would require "the state controller to update and toughen audit guidelines for redevelopment agencies and requires agencies to file with the state an annual report on their finances and activities. The availability of consistent, transparent audits will lead to more accountability and will help expose any abuses."
Next, focus on job creation.  He writes, "The reform proposal refines the statutory authority of redevelopment agencies to provide direct assistance to businesses to build new or expand existing manufacturing and industrial facilities to grow jobs. Agencies would also be authorized to assist local businesses with financing for new technologies, machinery and equipment that also expand manufacturing and industrial job-creation."
They would also move toward infill and away from peripheral or sprawl development, and toward energy efficiency.
He writes, "The reform would expand redevelopment tools to facilitate intensified infill development of urban areas, including assisting with the creation of commercial facilities, jobs and higher-density residential housing in the urban core, close to public transit. Agencies would also be authorized to provide financial and other assistance to remodel commercial and residential buildings to be more energy efficient to reduce pollution and greenhouse gases."
This sounds good, but is this not what the RDA was supposed to be doing anyway?
Finally, they will promote affordable housing.  They argue that the RDA is the second-largest funder of affordable housing in California, behind only the federal government.  But the number is only 100,000 units since 1993.  That is just over 5000 units a year.  That is not exactly a number to be trumpeting.
In conclusion, he argues this is about the art of compromise and "this package is a reasonable solution to deliver on that promise."
He concludes, "The two-pronged package is constitutional, avoids messy litigation against the state and represents a win-win for our state, local governments and taxpayers. It provides the state with revenues to help bridge the daunting budget gap, while also retaining redevelopment as an important local government tool to create jobs and grow the California economy."
The key question is whether the governor will accept this.
—David M. Greenwald reporting