Saylor Names Vergis to County Planning Commission –
Yolo County has its own planning commission which consists of seven members.  Each Board member gets to appoint one Commissioner from their district to the board and there are two at-large commissioners that are voted in by all Board Members.
Earlier this month, Supervisor Don Saylor used his appointment to name two-time, former Davis City Council Candidate Sydney Vergis to the planning commission.
While Ms. Vergis likes to tout herself as a land use expert, she was particularly unimpressive as she ran for council a second time.  She did not show an impressive grasp of the issues – instead pushing a superficial understanding and explanation of complex items.  She ran an utterly lackluster, moribund campaign and got passed up for the second spot by a relatively unknown, late-starting Rochelle Swanson.
She pretty much shot her wad in terms of the potential for future political runs.  So, why would Mr. Saylor use his only appointment to appoint her, when there are so many more worthy candidates that agree with him just as much on land use issues.
Without completely beating the dead horse here, it is more than a bit perplexing that Mr. Saylor would keep bringing Ms. Vergis back into the fold.  It would seem like he had a large number of alternatives to choose from who could represent his views just as well.
This is not just a novel concern however, as the planning commission is in the process of evaluating, among other things, a solar farm that might be constructed on county land outside of the Davis City limits, east of El Macero and south of I-80.
The land is owned by developr Angelo Tsakopoulos, raising all sorts of questions about prospects for future development and potential consequences of the water deal, as well.  The proposal has come forward from a private applicant.  While our source did not indicate who, it seems like it would be from Tsakopoulos himself or some holding company affiliated with Mr. Tsakopoulos.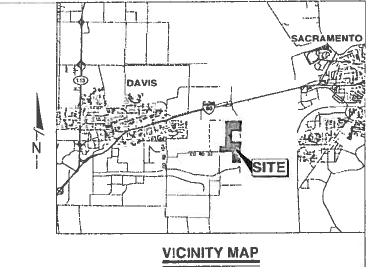 There are a number of concerns here with this proposal.  There was a piece by Melanie Turner in the Sacramento Business Journal at the end of January that laid out some of the issues with a Davis proposal for solar farms, where the City of Davis is weighing the idea of leasing out land it owns for solar farms. 
While this is a county-based proposal, it raises the same issues.
Writes the Sacramento Business Journal, " 'While the city aims to encourage and support alternative forms of energy production, Davis also is committed to preserving farmland. The city boasts a strong farmland protection program, which was the first city-based program in the state, said Mitch Sears, the city's sustainability program manager.' "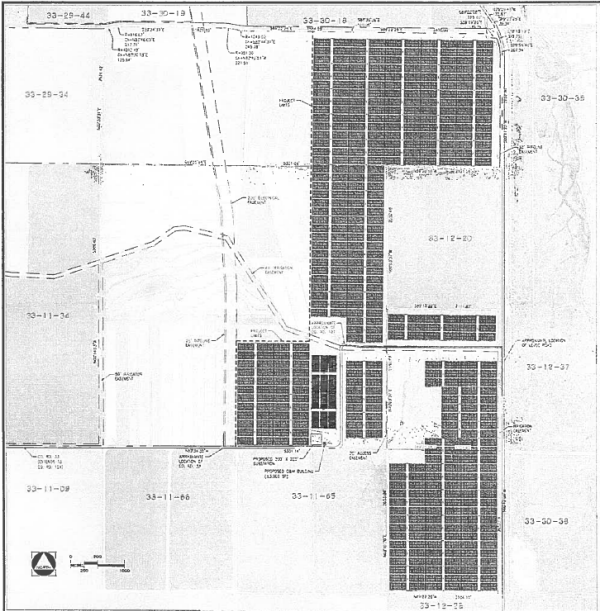 The article continues, "Davis' greenhouse gas emissions reduction plan, meanwhile, sets a goal of producing 5 percent of the community's electricity with local, renewable sources in the next five years. At the same time, each of the properties under consideration for renewable energy is currently farmed."
"Davis has been very, very good at supporting farmland," Yolo County Agricultural Commissioner John Young said. "Now they're left with this kind of conflict."
"According to Young, building solar power plants on farmland could degrade the soil and make it difficult to farm in the future," the article continues.
"It's a very noble cause. I think we can all agree that solar's a good thing," he said. "However, it just needs to be sited on the right location. We want to stay away from Class I and Class II soils, capable of producing our food supply."
"Putting solar facilities on such top-quality soils could actually increase the county's carbon footprint since it pushes farming further away from residents, he said," reports the Sacramento Business Journal.
I think John Young raises the point very well.  Solar energy production will be critical to our future and to reducing our reliance on carbon-based forms of energy.  But not at the expense of prime agricultural land.
—David M. Greenwald reporting