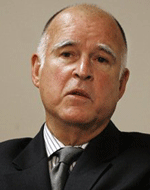 I will never forget the day, at the behest of a mutual friend back late in 2009, I met with two organizers from a prominent union organization in California, the California Labor Federation.
I understood that there were concerns about my view on the local firefighters union, as well as my view on pensions in general.  What I did not expect was a nasty and unpleasant experience unlike any I had ever encountered before.
What is amazing is that my wife has worked for unions for much of the past decade.  She was even arrested in Houston in a successful effort for union janitors who were being paid $20 per day for their work.  Both of my parents have been proud union members all of their working adult lives.  And I have both been a member of and worked for a union.
I am also not going to bury my head in the sand about things either.  I have been a huge critic of the political power of the firefighters union in Davis and its ability in the past to exert tremendous pressure on salaries and compensation.  Local governments over the last decade have greatly increased their salaries and compensation to employees.
However, I also distinguish the people who earn less than $70,000 and receive a 2% at 60 pension from those earning six figures and making 2.5% at 55 or 3% at 50. 
What has killed the public pension system and is threatening local government is not the average employee, but rather public safety employees with their enhanced benefits and early retirement and largely unionized management.  The typical public employee is not making six figures.  My wife, for instance, represented people making less than $30,000 per year and there is another tier of people making less than $60,000 per year.  These people get 2% at 60, and it is a modest pension upon retirement and should be protected.
The point I tried to make with no success in my discussion with the CLF representatives is that we can re-write the pensions, we now have a pretty decent blueprint by the Governor to do so, or at some point the voters led by conservatives with huge pools of money will rise up and do it themselves.
This is the point that Jerry Brown made on Thursday when he told his labor union allies that they ought to be open to the concessions that Republicans are seeking on public employee pensions, in exchange for GOP votes on the budget.
I agree with the Governor completely.  I also happen to believe that only Jerry Brown can fix pensions, just as only Nixon could go to China.
The Governor warned unions that if Republicans fail now, conservatives could try for even bigger giveaways with a future ballot initiative.
Republicans have criticized the Governor, suggesting that he had not taken their suggestions seriously and that he is unwilling to confront public employee unions. 
However, on Thursday this all may have changed, as he warned unions about the possible consequences of resisting change.
"I tell my union friends, you're going to have to make some changes now, or much more drastic changes later," Governor Brown said.
He basically said the same thing yesterday to the unions as I said back in 2009.  I suspect they will react a bit differently to the Governor's proposal as they did my suggestions.
Steve Maviglio, a spokesperson for a group representing over a million public employees, told the AP on Thursday that "unions gave up $400 million in benefits as part of a statewide deal last year, and local government pensions have already been scaled back. He said unions are open to other reasonable changes, such as preventing the final-year spikes in pay that lead to inflated pensions."
"The notion that unions haven't already given at the office is false, and we're more than happy to discuss additional changes that make sense and are lawful," he said.
Mr. Maviglio said voters rejected two proposals in 2005 to limit unions' influence.
"Californians have a long history of rejecting ballot initiatives that are against the interests of working families," he said.
While there is little doubt that it would be a fight, times have changed since 2005 and a lot of people involved in local government are more acutely aware of the problems faced by the failure to contain pensions, at least on the top end.
More serious challenges are coming.  On Thursday, the AP reported that "Former state Assemblyman Roger Niello, a Republican, filed a proposed initiative that would limit public employee pensions at all levels of government to 60 percent of a worker's highest 3-year salary average, require employees to contribute an equal amount and set 62 as the minimum retirement age."
The same day, a member of the Howard Jarvis Taxpayers Association, filed a proposed initiative that would "set a spending cap, limiting the state Legislature's ability to increase the budget beyond accounting for changes in the cost of living and population."
—David M. Greenwald reporting