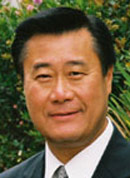 Last weekend, the Vanguard reported on David Crane's editorial in the San Francisco Chronicle in which he argued that collective bargaining had no place for public employees, given the fact that they already have civil service safeguards as well as the ability to donate money and thus influence officeholders.
David Crane, a former advisor to Governor Arnold Schwarzenegger and current member of the UC Board of Regents, wrote, "In the private sector, collective bargaining is used to equalize the power of employees and employers."
He pointed out that even strong union supporters like President Franklin Roosevelt and George Meany, who headed up the AFL-CIO (American Federation of Labor and Congress of Industrial Organizations), opposed the right to collectively bargain in the public sector.
Unlike in the private sector, public sector employees already had protections against dismissal, based on laws like the Civil Service Act.
Mr. Crane continued, "because state employees already had civil service protections, collective bargaining wasn't needed to equalize their power with employers' power. As a result, collective bargaining for public employees in California changed the balance of power and – most importantly – gave public employees power over their compensation and benefits."
It should surprise few that Senator Leland Yee, one of the strongest defenders of UC Employees in the state legislature, would take exception to these remarks that he saw as "a direct attack on working families."
"I thought we had already seen the height of arrogance by UC Regents," said Senator Yee.  "It is time for Regent Crane to put away his Wisconsin playbook and come down from his ivory tower."
"While the Regents have approved million dollar contracts for their top administrators, they allow many UC workers and their families to live in poverty," said Yee.  "Now, Regent Crane wants to take away their only avenue to earning a livable wage and a respectable retirement – their collective bargaining rights."
For UC service workers, wages are as low as $13 an hour and 96 percent are income eligible for at least one of the following public assistance programs: food stamps, WIC (women, infants and children), public housing subsidies, and reduced lunch. Many work two or three jobs to meet their families' basic needs.
At the same time, Senator Yee's office argued in a press release Tuesday, the UC Board of Regents has consistently provided double-figure raises to their top administrators.
The latest example is a "retention salary adjustment" for UCLA Medical Center CEO David Feinberg.  Feinberg's salary was recently increased by an additional $160,300 per year to $900,000.  The Regents also voted to award him an additional $250,000 annual retention bonus. With his annual Medical Center incentive payment, Feinberg's annual compensation is now $1,330,000 per year.  UC President Mark Yudof also pulls in seven figures with his salary, housing, and benefits.
As we noted, Mr. Crane argued in his op-ed that "collective bargaining for public employees in California changed the balance of power and – most importantly – gave public employees power over their compensation and benefits."
"The only public employees at the UC that have any real power over their compensation are the top executives," said Senator Yee.  "The Regents consistently cater to the elite and ignore their unionized workers – nurses, janitors, technicians, bus drivers, teaching assistants, and others.  Collective bargaining is vital in addressing this disparity and fighting the unconscionable acts of UC administrators."
Is this the first step in what may be a confirmation fight in the Senate, particularly now that there is a new governor?  David Crane is a Democrat, but as Senator Yee notes, he was appointed to the Board of Regents by former Governor Arnold Schwarzenegger (R-Los Angeles) during his final days in office.  Mr. Crane awaits confirmation by the Senate this year. 
This remains but a backdrop for the broader dispute over collective bargaining rights by public sector employees.
Governor Walker of Wisconsin has become a polarizing figure, beloved by national conservatives, but increasingly seen by many as too extreme.
New polling continues to show the nation's opinion favoring unions in their dispute with Governor Walker over his plan to take away most collective bargaining rights from public workers.
President Obama has spoken out on the matter, arguing that public workers do need to be called upon to help solve state budget problems.  However he added, "I don't think it does anybody any good when public employees are denigrated or vilified, or their rights are infringed upon."
A Pew Research Center poll released Monday found 42 percent of adults surveyed nationwide sided with the unions and 31 percent sided with Walker in their dispute.
Meanwhile, the latest New York Times-CBS poll found Americans oppose efforts to weaken the collective bargaining rights of public employee unions by a margin of almost two to one — 60 percent to 33 percent.
—David M. Greenwald reporting