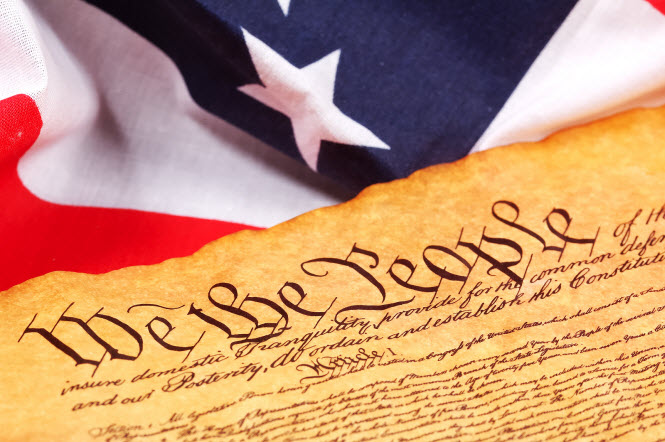 Every week, I use this space and time on Sunday to highlight a critical issue facing our community.  This past week was a strange week with an odd combination of occurrences, Spring Break at UC Davis, week off for council, quiet week in the courts.  I spent more time this week waiting around and trying to find a story than actually finding stories.
The biggest news is probably the water situation, but frankly that has been covered sufficiently for now.  I remain disturbed by the Michael Artz situation and the role that government has taken into the private life of a citizen.  And it is that thought that leads me finally to a third issue, the role of government and pension reform.
The recession and the covering of local issues with the City of Davis and the county have completely changed my thinking on the role of government in one sense, while at the same time reinforced my views, in concert with where they have been for years, on the role of government in another sense.
I believe in limited government.  For most liberals, that means stay out of my bedroom, and protect me from government intrusion into our private lives.  Liberals believe in the 1st, 4th, 5th, 6th, and 8th amendments, so the stereotype goes.
I agree with that, but at the same time I believe that Democrats made a huge error in allowing government to get too big.  For sure, it was not done without help from their Republican friends.
In fact, on a national level the two parties have really conspired to grow the deficit.  During Republican Presidents of Reagan and Bush II, we saw a huge expansion of the debt, a combination of more spending on the military and government as a whole, combined with a reduction in taxes.  Under Democratic Presidents, suddenly the deficit becomes an important issue to the Republicans.
But the focus on this is not at the national level, but at the local and state levels.  What has become clear to me is that we have finite resources at the local level and therefore we must prioritize our spending.
For me, I think the most important areas of government spending are first and foremost education, and second, social services provided at the local level – food aid, health care, mental health, and the like.  I do not want to get into the nightmares we have had getting social services for our kids this time, but I will at some point.
To me there are two comments that kind of stick out this week on these subjects.  First, yesterday from Biddlin, who stated, "I learned from this blog that the working class, hopeful, truly progressive Davis I had seen in the late 1960s and early 70s had been replaced by a smug, narcissistic doppelganger."
I do not disagree with that point that much, in fact one of the reasons I started The Vanguard is that I believe that underneath the surface facade of progressive liberalism is the dark underbelly of reaction and intolerance.  And little that I have seen since 2006 when I began The Vanguard changes my mind.
At the same time, Neutral remarks, "the short answer is that there's simply no evidence that state pensions are the current burden to public finances that their critics claim. "
The issue of pensions, for many, is a way to attack unions and public employees.  For me, I see it as two-fold. We have limited resources that are being eaten up at the local level increasingly, by compensation to city employees.  At the same time, what has really happened is that the people at the top are causing a problem for the majority of people.
I very much support public employees, unions, and the pension system.  Where I start differing is that I do not believe that the current system at the top is sustainable and I believe that the mentality that all pension receivers are in this together is going to result in, as Jerry Brown warned this week, a very draconian law.
The fact is, I agree with Neutral, I do not think state pensions for the most part are a huge fiscal problem.  But I think that city and county pensions are.
The City of Davis may have to pay out $7 million in additional money to cover pension obligations, and that is a sizable chunk of our general fund, that will mean the cutback in services and employees to the public.
Moreover, all of that money means less money for the prioritized programs of education and social services.
The problem is not the average employee in Davis or the average state employee.  There are two problem areas causing most of the problems.  First the public safety enhancement is a two-fold disaster.  It sets retirement way too early, meaning we have to pay for additional years for people who retire at 50 and live another 30 years on average.  Think about that, we are paying for a longer period of retirement than people worked.
Second, it sets the rate at 3%, and generally three percent of a six-figure salary for each year of service.  So a lot of people are getting 60 to 80 percent of their final salary.
Now you add in 2.5% or 2.7% for upper managers who sometimes are not just getting six figures, but six figures with a 2, 3, or even 4 at the beginning of that salary.  So they end up with six-figure pensions.
Plus the system is ripe for abuse, with incentives to spike the final salary by adding in all sorts of extra things at the end of the cycle.
There are common sense reforms being proposed by Governor Brown and others that would protect pensions, while curbing the abuses.
The typical person who receives a pension is making less than $60,000 per year.  And they get 2% at 60.  For the people my wife represented, they were lucky if their salary cracked $30,000. 
Liberals have made the mistake of conflating the principle of protecting the rights of workers with the blanket action protecting people making six figure salaries and pensions.  That is not what this system was for and it will bankrupt the entire system.
Liberals need to reconcile the fact that we can no longer simply tax and spend.  We need to figure out what are our spending priorities and find ways to cut things that are not.
Unfortunately, that means that when we look at three local governmental jurisdictions, the city, the county and the schools, we need to prioritize schools.  Schools are our future.  I become angry when policies by our city jeopardize that.
This week, the city council has a resolution that will back Measure A.  That is great.  But their own policies have made it less likely to pass, because people only have one pocketbook, and yet they are being asking to triple their water rates, and to continue to cover for the excesses of the last decade in terms of bloated salaries at the top and overly-generous benefits and pensions.
The county needs to get its priorities in order, as well.  Recently, they have had to lay off ten Sheriff's Deputies.  They have had to cut back on the social services that people rely on – health care, food subsidies, and mental health services among others.  At the same time, we continue to prosecute just about every case, no matter how minor the infraction.  We are literally throwing away money on unwinnable prosecutions and impacted jail space.
But no one wants to step forward and put a stop to this.  We feel safer, for some reason, when a dysfunctional justice system overspends on imprisoning people, many of whom represent a threat to no one but themselves.
We have limited resources and we have choices.  We can invest in the future through a strong educational system, or we can throw money down rat holes that have been proven not to work.
For some, they equate liberalism with waste.  That does no one any good.  I want a small and efficient government that attempts to address a few of the most important problems in a sufficient way, rather than trying to tackle all problems in a way that no one wins.
—David M. Greenwald reporting