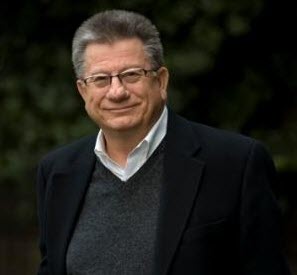 Earlier this week, we reported on the layoff of ten sheriff's deputies from Yolo County.  The question that emerged from that article was based on an earlier editorial by the Sacramento Bee.
The Bee wrote, "Budget-strapped Yolo County  approved the most generous retirement enhancements of any jurisdiction locally, almost doubling benefits for sheriff's deputies in 2008 and giving non-safety workers a 25 percent pension boost. And those benefits were approved retroactively, meaning that the new, richer formulas were applied to employees' prior years worked, not just future years – an extraordinary windfall for those workers near retirement age."
They continued, "Three of five Yolo supervisors – Mike McGowan, Mariko Yamada and Helen Thomson – approved the benefits in 2007. Only Duane Chamberlain voted 'no' on the enhancements both times, in 2007 and 2008. In that latter year, Yolo County faced a budget crisis that forced them to furlough workers."
Readers asked the Vanguard to follow up and have those who voted for this package explain their rationale.
The Vanguard spoke on Thursday with both Supervisor Mike McGowan and Supervisor Matt Rexroad, who attempted to clarify what happened.
Supervisor McGowan told the Vanguard that he did not believe that you could attribute all of the layoffs to the increase in the benefits package.
When asked what he would attribute the layoffs to, he responded, "I don't have a simple answer."
"Those layoffs were for more reasons than just that, and fundamentally the Sheriff said he can still do an effective job even with these layoffs."
He pointed out that employees are now paying a greater percentage of the Public Employees Retirement System (PERS) contributions than they were previously, as part of the adjustments to the benefits packages.  Every employee in Yolo County has taken a ten percent pay cut.
"I just don't think that retirement benefits per se are the direct cause and effect of any particular layoff."
He cited a host of factors in creating the $800,000 deficit, including loss of tax revenues and cuts from the state, yet the requirements from the state remain, to provide the same level of service.
This is something that Matt Rexroad agreed with, as well.
"That's something I would agree with," he told the Vanguard, "I don't think there's one thing."
He added, "The Sheriff to his credit, he's been a team player on the budget in a good way.  I'm thankful for that."
Supervisor McGowan argued that you have to put the vote to increase benefits into its proper historical perspective.
"We did this at a time when we were losing a lot of our sheriff's deputies," he said.  "We would train them up and they would leave because our salary and benefit packages was [sic] not completely competitive with surrounding jurisdictions."
He explained that the Sheriff's Deputies took a pay cut and put part of their salary towards those benefits.  "That was actually a buy-in by the Deputy Sheriff's Association to help fund the establishment of that critical benefit," he said.  "Without it we were losing some of our better trained deputies who went to other departments."
As he pointed out, this was done at time when the county was able to afford these benefit increases.
"I still think we're fine," he continued, "We have laid off, and employees themselves have already made adjustments to their salary and benefits through collective bargaining voluntarily."
The result is a smaller employee base which they are having to do, across the board, anyway.  They have the same amount of employees today as they had back in 1993.
"We are actually having to do more work or as much work with less people," he said, "So candidly the benefit package is critical to keeping them at least compensated to a level that keeps them with us."
While Supervisor McGowan indicated that they could do or in any case would have to do the same work with less employees, it was Sheriff Prieto himself last week that indicated, "Currently we are doing the best with what we have.  This concept that we can do more with less is absolutely untrue in my opinion – you are doing less with less, it's that simple."
The Sheriff also warned, "If we don't come up with some sort of more budget funding, my big fear is that we'll have to lay off more deputies or start closing a larger part of Leinberger facility."
According to Matt Rexroad, the Bee originally got the story wrong and then "half-right" in terms of his votes on the issue of compensation.
The benefit vote for public safety occurred prior to the time that Matt Rexroad was seated on the board in January of 2007.  That vote gave public safety their public safety enhancement at 3% at 50.
What happened about ten months into Mr. Rexroad's tenure on the board was that one of the bargaining groups, Local 39, and in fact, all groups, had their contracts come up.  Local 39 happened to be first.
Their new contract called for an increase of benefits to 2.5%, which would automatically bump up the benefit to all non-safety groups.  Supervisor Rexroad was opposed to that, but in favor of the salary increase.
"I was the only one who voted against that one [Local 39 contract] because of these benefit increases," Mr. Rexroad told the Vanguard.
Once the trigger was pulled, it no longer mattered how he voted on the benefits increases, but Matt Rexroad wanted to support the wage increases for the other bargaining units, "Which I was okay with and we actually could have afforded had it been at the lower pension benefit, so I then voted for other contracts that included those provisions because the benefits deal was basically already decided as soon as we pulled the trigger on the first one."
He then voted for all of the contracts.
The issue of enhanced benefits remains a thorny issue.  The arms race mentality is quite clear here, where the clear concern that Yolo County was losing quality personnel to other counties.  At the same time, it is even more clear that the wage hikes, coupled with benefit hikes in the last decade, were problematic and costly.
Unfortunately, it looks like we will not get a great explanation as to what happened that necessitated the loss of ten Sheriff's Deputies.  And while the county can put on a brave face, it is quite obvious that the level of service is about to decline both in this regard, as well as across the board.
—David M. Greenwald reporting