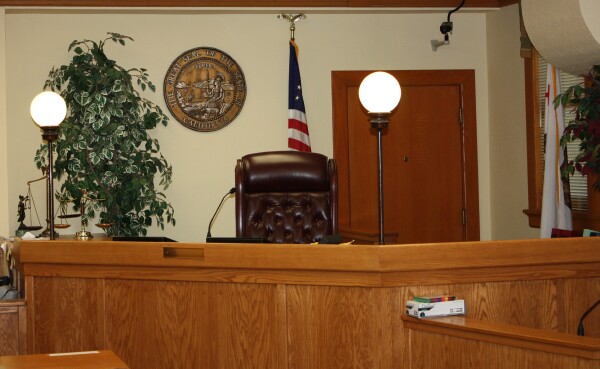 In August of 2010, Michael Artz was found not guilty of the main charge in his case, forced oral copulation, but guilty of having sex with a minor and contacting a minor for the purposes of having sex.
The sentencing phase has gone on since mid-January and now figures to continue at least until April 22, when Judge Stephen Mock indicated that there would be closing arguments and then a ruling, but we have heard that before.
This case was always problematic and questionable; now it has become almost a farce. 
The DA's Office has attempted to portray Mr. Artz as a sexual sadist due to his consumption of legal porn that depicted violence. 
Dr. Michael Soulier, who evaluated Mr. Artz, argued that he fell short of the clinical definition, having not acted upon his fantasies. 
When cross-examined by Deputy DA Steve Mount, who has taken over for Tiffany Susz  who is on maternity leave,  Dr. Soulier indicated that from a clinical standpoint the definition does not apply, because even though police intercepted Mr. Artz on his way to the alleged victim's home, we do not know what would have happened. 
Part of the definition of a sexual sadist would be arousal from the mere fact that the victim was being victimized., and there are several criterial factors that may be considered, in the evaluation of whether the label applies. As some of these factors were present, the doctor had to consider them. But the conclusion was that, despite some factors meeting criteria, this label did not actually apply to Mr. Artz.  Dr. Soulier thus reiterated to Judge Mock on Friday that he had not been able to conclude that Mr. Artz had acted out any sexually sadistic fantasy, so he had rejected the label of sexual sadist.
Throughout these sentencing procedures, we have felt this to be a large and growing case of "TMI," as they probe the psychological evaluation of a young man who is clearly troubled with a number of inner demons, including early childhood trauma from being abandoned as a small child in Vietnam, a severe case of dyslexia, depression, thoughts of suicide and also coping with the fact that both of his adoptive parents have terminal cancer.
Still, for much of the testimony from Mr. Artz in which he was resolute about what he had and had not done, but contrite about causing pain to the alleged victim through whatever misunderstanding they may have had, Mr. Artz looked less like the predator and more like a wilting violet who was caught in a moment of teenage hormones and caught up in a world of legal internet porn.
Even Judge Mock showed a good degree of ambivalence about how to proceed, stating to the parties that he has to determine whether Mr. Artz represents a continued threat to either the victim or the women in this community.  He stated that, while he has more information in this than he gets in most sex cases, sex-related cases represent very complicated human behavior and it is very difficult to understand whether the individual is likely to engage in inappropriate sexual behavior in the future.
He further stated that he found Mr. Artz's comments to be, at the same time, both disarming in their candor as well as bewildering.
The critical question is whether there is enough information, despite the evaluations and the testimony, to determine there is a low risk that Mr. Artz is likely to commit sexual offenses in the future.
Dr. Soulier had previously testified that Mr. Artz was considered a low to moderate risk for re-offense, according to assessment tools which consider factors such as his young age, the fantasies and his remorse/suicidal feelings, all of which are considered enhancements to the risk factor. But he also had said that he believes there is virtually no one who can be considered  a "low" risk, according to these assessment tests, and that the assessments show Mr. Artz to be  a low risk to others but at moderate risk for harming himself. While he found the porn consumption troubling, the fact that he had no previous criminal history was important.
This whole exercise actually demonstrates what I think is the futility of this approach.  They are attempting to figure out, based on his responses to questions from lawyers and psychologists, whether he will re-offend – as though there is enough hard science behind this to make such a prediction.
In so doing, the government is intruding into realms that it has no business getting into.
The much simpler approach would be this: Mr. Artz has no other criminal history.  No one else has accused him of inappropriate sexual acts or conduct.  He has shown a good deal of remorse and some empathy, despite disagreeing at the core with the police report and the victim's claims.
He is going to college and trying to learn from his mistakes.  If he is granted probation, he will have the opportunity to turn his life around.  If he goes to prison, he will likely be victimized due to his small stature and quiet disposition, and he will likely come out bitter and hardened, with the opportunities that he has now largely closed to him.
Moreover, Michael Artz the person does not resemble the picture that the DA was trying to portray, even yesterday.  At times, he was unable to articulate the tensions between his thoughts and his actions, but at no time did he seem a threat to anyone.
I still believe, as I wrote in January, that the idea that Mr. Artz' consumption of legal porn should be sufficient to label him a sexual sadist (a misuse of the clinical definition, according to Dr. Soulier) and to argue for prison time seems to be a dangerous overreaching of the government.
Yet there was Steve Mount, hammering away at Michael Artz yesterday on cross-examination, still trying to trip him up.
Lest we forget, Mr. Artz was acquitted on the main crime and the only charge of any forcible sexual act. The two crimes that he was convicted of, which the jury has expressed discomfort with, involve an 18-year-old and a 16-year-old, have nothing to do with claims of forced sexual acts and contain no sustained charge of violence.
Unfortunately at this point, it is anyone's guess where this case goes.  Judge Mock has allowed the sentencing proceedings to get away from him.  This should have been ended long before now.  Hopefully on April 22, we will finally have a resolution so that Mr. Artz, his family, the victim and this community can move on.
—David M. Greenwald reporting