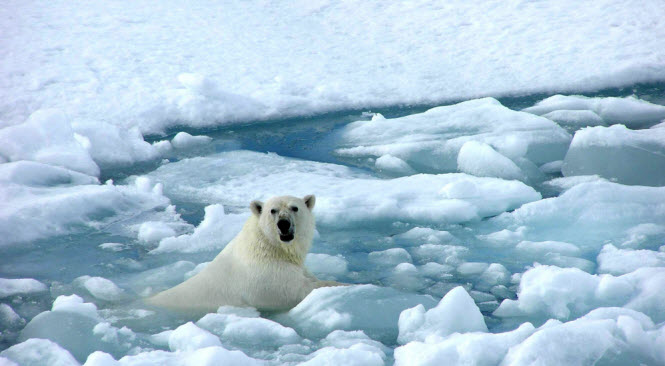 It was a strange vote and discussion on the County's Climate Action Plan.  It is important to understand that the County's Climate Action Plan only addresses "greenhouse gas emissions within the unincorporated area, which has seen very little population growth since 1990 as a result of the County's historic land use policies."
Moreover, "Although the inventories of the unincorporated area identify agriculture as a significant source of greenhouse gas emissions, when placed in a broader perspective, farming accounted for only 14% of the countywide emissions in 1990."
The plan follows the requirement of AB 32, which which requires statewide reductions of GHG emissions to 1990 levels by 2020.
The vote ended up being 3-1 in favor of passage, with Supervisor Don Saylor the dissenting vote and Supervisor Mike McGowan absent.
But to look at the vote does not do justice to the dynamics of the arguments.
Supervisor Matt Rexroad's view was that the larger global view of climate change theory is irrelevant to the Yolo County Board of Supervisors.  He viewed this as merely a vote by which to put Yolo County in compliance with state law to cut emissions by 2020.
That is a typical Matt Rexroad view of the world, looking only at the situation as required by the law.
Supervisor Duane Chamberlain would vote for the plan, but argued against climate change.
As written by Davis Enterprise reporter Jonathan Edwards, "He voted to approve the Climate Action Plan, but was the most vocal about his concerns over the underlying science."
"Chamberlain not only took issue with climate change theory on a global scale, he also questioned the specific data underpinning the plan's strategy," the Enterprise reported.
"We don't have any real science that's on the ground," Supervisor Chamberlain said at the meeting. "We're still missing the true science. I'm not sure it's even there. The guys that are doing the on-the-ground science say, 'We're not sure. We can't answer this.' I don't want to make decisions based on erroneous assumptions."
"I'd like to see some science in here," Supervisor Chamberlain continued. "The science is terrible. We don't have any science. We have modeling. This is people who've drawn pictures."
"We don't know this stuff," Supervisor Chamberlain said of data underlying the plan. "Someone's made up all these numbers."
Remember, this is the guy who voted for the plan.  His view is that someone has made up these numbers.
Supervisor Saylor, on the other hand, agrees with climate science but voted against the proposal.
According to the Enterprise, he said the science behind climate change is solid.
"It's unambiguous that change is happening to our planet, and that human actions have led to many of these changes," he said. "It's important we begin to correct that."
That was not enough for him, he had to write a full letter to the editor to explain his vote.
He wrote, "Unincorporated areas should be active participants in greenhouse gas reduction efforts being addressed statewide under the provisions of AB 32."
He continued, "In January, I stated my concern that the goals for 2020 and 2030 were not ambitious enough. Specifically, the plan calls for greenhouse gas emissions to reach 1990 emission levels by 2020. The 2030 goal calls for GHG levels 27 percent below 1990 levels."
Here is the crux of his argument, "The 2020 goal is disappointingly unambitious; in 2008, the GHG emissions in the areas covered by the Yolo County plan were estimated as 651,740 metric tons, only 6 percent above the 1990 level of 613,651 tons."
He then contrasted that the Davis Climate Action plan, which he says would result in reaching GHG emission targets by 2010 (how is that possible given it was passed in June of 2010?), and further reductions of 28 percent by 2020.
Is it clear what is going on now?  Matt Rexroad and Duane Chamberlain supported the measure because it complies with state law and it only reduces GHGs by six percent by 2020.  It is a modest measure.
Don Saylor, however, gets a freebie.  He can oppose something that is largely pro forma, he can then show how environmental he is to Davis with a letter to the editor, but at the same time, it is an issue that really does not matter because the bulk of climate reduction that is going to occur in this county is coming from the cities, not the rural areas.
AB 32 is one of the most sweeping pieces of climate legislation we have seen, and once the voters voted not to water it down, it will make for sweeping changes in California. 
That is a good first start, and unfortunately, I would argue that it does not nearly go far enough for the magnitude of the threat of climate change. 
We need the US Congress to adopt similar changes, but unfortunately that will not happen and I suspect it will take calamity for the US to act with any kind of real purpose, and by then it will truly be too late.
—David M. Greenwald reporting