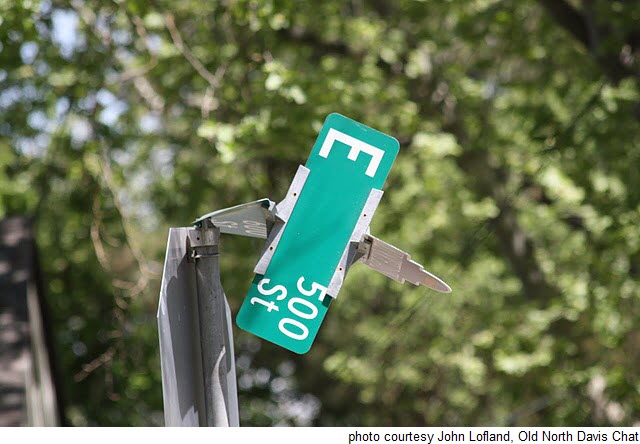 In the coming days and weeks, public officials will be assessing the success or failure of Picnic Day.  The common thought, at least at this point, is that problems and incidents were down, but the tragedy of Scott Heinig stings.
According to police sources, overall, arrests were down.  The number of fights, while present, were down.
The Vanguard took to the streets for much of the evening and outside of a few random arrests, there did not seem to be a huge number of problems.
However, one cannot simply ignore the tragedy.
Former Davis High Sshool and UC Davis baseball star, and current DHS Assistant Coach Scott Heinig died on Sunday, hours after apparently falling and hitting his head. 
"Davis Police Detectives are investigating the circumstances surrounding this incident and believe that alcohol may have been a factor" and are "not releasing any further details as this is an ongoing investigation."
So, did the Safety Zone and heavy police presence work?  Perhaps.  Problems in the core of town were down.  However, the Vanguard received reports that the safety zone simply served to drive drinking to the north.  People along Eighth Street noted unprecedented amounts of pedestrian traffic.
The police presence seemed to deter drinking and problems in the downtown.
However, a Davis Enterprise reporter talked to a UC Davis graduate from San Francisco who thought that the elevated safety measures "ruined Picnic Day."
"Honestly, it's been nothing but love out here — people I don't even know coming up and hugging me," the Enterprise quoted the individual who added that, however, he will likely skip Picnic Day next year.
Three incidents that we directly witnessed probably illustrate the problem.  The presence reduced crime, but it left out-of-town police, with few connections in the community, without much to do.  They were seen congregating in huge numbers on G Street, but not a whole lot was happening.
The first incident of note was at the corner of A and Third Street right across from campus.  We talked to the individual, arrested apparently for public drunkeness and disturbing the peace.  But while he may have been intoxicated, he was sitting minding his own business when approached by police.
He was on his phone when they asked him a question. When he did not respond quickly enough, they took him to the ground and cuffed him.  We caught this on video.  He has bruises on his face and his knee from the arrest.
While waiting for transport, he was surrounded by seven officers as he was handcuffed to the ground.
The second incident was seemingly innocuous, a car driving down Third Street with a broken tail light.  They pulled him over and then spent the next 30 minutes doing field sobriety tests before letting him go.  In this case, it involved about five CHP Officers.
Why does this matter?  Well it illustrates how little was going on if they were pulling over people for broken tail lights.  That is certainly a pretext stop, but when things are out of control, you do not see a lot of those type of stops.
Third, we observed a group of officers at the corner of G and 2nd Street.  They were motioned to the Ace Parking lot on G and seven of them approached a couple who was in the midst of a verbal argument.  You can imagine the look on the guy's face as he saw not one, but seven officers approaching on foot.
Where does this leave Picnic Day?  We have a pretty mixed view.  The extra security measures, the covenant, and the safety zone probably worked too well.  The numbers were diminished.  Downtown still lacked some sort of organized activity to keep people away from drinking and bringing people who were not college age into the downtown area.
As tragic as the death of Scott Heinig is, it really could have happened any day.  People drink, they act foolishly, and they forget that there are consequences.  This is extremely tragic.  But it should not weigh in on people's view of Picnic Day itself.
Still, I do not think it was a very fun scene in the downtown.  It seemed very sterile to us.  People were lined up to get into bars.  The bars were serving drinks.
In my view, the extra police presence was as much a problem as it was a help.  Make no mistake, it definitely cut down on crime.  But that came at a cost, in my view.  There were a lot of people, hassled by the police downtown, who were minding their own business.  There were too many police with too little to do and that created a problem.
I understand few people who will read this sympathize with this issue.  But if the city decided to do the same next year, I hope they have clearer guidelines for out-of-town cops.
In a way, I think it would be better to simply not sell alcohol in the downtown area during Picnic Day.  That would change the atmosphere.  It would change the culture.
The city does need to address the fact that the safety zone pushed some of the problems north.  I am not criticizing the officials, they did what they had to do in order to save Picnic Day.  But having watched a lot of what happened after 4 pm, I wonder if that is really what we should have done.  And perhaps that was the point.
Perhaps it is time to put the focus back on campus events and away from the downtown.  Or the downtown could plan its own activities which would might have worked to better effect anyway.
—David M. Greenwald reporting