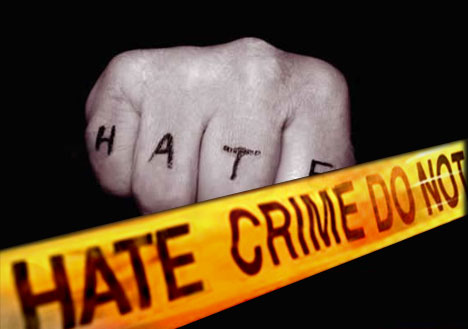 On a day when the victim in a shooting of an elderly Sikh man in Elk Grove saw the victim lose his life, six week after being shot, the scene in Judge Fall's courtroom was unusual.  A cameraman from News 10 had set up to shoot footage while the back of the courtroom as stacked with family members of the victim of a November attack on a Sikh taxi driver in West Sacramento.
Two weeks previously, it appeared the case was over as Pedro Ramirez and Johnny Morales were set to be sentenced after taking plea agreements.  Mr. Morales went through with his no contest plea, despite denying taking part in the attack.  He'll receive probation and a small amount of jail time.
Meanwhile, Mr. Ramirez attempted to withdraw his plea, citing ineffectual counsel, and Attorney Robert Spangler was appointed to investigate whether there was a legal basis for this claim.
Mr. Ramirez had previously accepted a plea agreement that would put him in prison for 13 years.  Judge Fall, in vivid detail, described the facts of the case.  He told the court that Mr. Ramirez, "beat the daylights out of the victim."
Despite the news camera, the hearing on Friday was a public discussion as to what the law requires in these situations.  Attorney J. Toney, who heads up the conflict panel and has worked for forty years as an attorney, took the lead on the issue of withdrawing the motion. 
In fact, at times, Judge Fall deferred to Mr. Toney's expertise on the matter.
The key question, before the judge can rule on whether to withdraw the motion, is whether the counsel was ineffective.
Unlike normal court hearings, a Marsden motion, which is required to dismiss ineffectual counsel, takes place outside of the public view.  Even the prosecuting attorneys are precluded from the courtroom during this time.
Judge Fall expressed concern that Mr. Ramirez may need legal assistance in order to make the case for effectual counsel.
J. Toney agreed to represent him during that hearing.
Adding to the complication was the status of private defense attorney Patrick McCarthy.  Mr. McCarthy indicated this was the first time he has had to deal with a Marsden motion.  He was under the impression he had been fired.
Given uncertainty, he will make a motion to withdraw from the case on April 22, where Judge Fall will also consider evidence of ineffectual counsel.  Disposition of the withdrawn plea agreement will be considered, along with the possible sentencing of Mr. Ramirez should the ineffectual counsel and subsequent motion to withdraw a plea be denied by Judge Fall.
Our reading of this case is that the evidence against Mr. Ramirez in terms of the assault is overwhelming.  While there is good evidence that Mr. Morales did not attack the victim, the evidence against Mr. Ramirez is strong, with all witnesses indicating that they saw the attack.
There is some evidence that he did not, in fact, commit a hate crime.  However, in accepting the plea agreement for 13 years, he still does better than facing a full trial.
There is no doubt that Mr. Ramirez was involved in a senseless and particularly vicious act.  There is very little doubt that Mr. Ramirez, even if he beat the hate crime charge, could well face charges for attempted murder and be convicted of those and therefore potentially face much more time than that he was to have been sentenced to.
The bottom line really is that he is probably lucky to get an offer for 13 years.  In our view, people who have done far less damage than Mr. Ramirez have received more lengthy prison terms.
He is not going to get a better offer than the one he has and if he goes to trial he will be convicted and his exposure is up to 26 years to life.
From that standpoint, the standpoint of punishment and the plea agreement, it is difficult to maintain an argument for ineffectual counsel.
That may not be the bottom line.  We are really not in the position to go beyond that analysis however, other than to proffer this. 
Patrick McCarthy was literally yelled at and called out by Judge Fall in multiple embarrassing ways during prehearing situations.  At one time, he made the mistake of talking to his client as Judge Fall came out of chambers and was announced.
Judge Fall interrupted the bailiff's announcement and denigrated Mr. McCarthy publicly in a very condescending and unprofessional way.
I therefore would understand how Mr. Ramirez, who saw his attorney repeatedly denigrated by Mr. Fall, would believe his attorney failed to provide adequate representation.  That is something that Judge Fall, who is known for his temper and criticism of attorneys, may wish to think about.
However, when viewed in the totality and the final outcome, Mr. Ramirez got as fair a chance as he could and the best deal that was possible.
—David M. Greenwald reporting