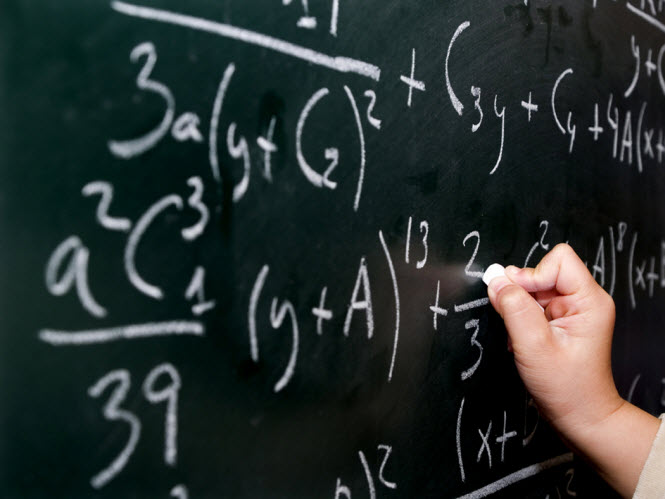 In this morning's Davis Enterprise, Bob Dunning makes a pretty sweeping charge that the Superintendent is "Politicking on the public's dime," apparently without checking facts or without a lot of accuracy.
Writes Mr. Dunning, "Our superintendent of schools  has decided to take matters into his own hands by sending out a letter on official district letterhead to this town's senior citizens, urging a "Yes" vote on this critical school funding measure."
He continues, "Now, if you're raising an eyebrow about the appropriateness of a public official spending public money to influence the outcome of an election, you are not alone. Unfortunately, there's more."
He writes, "On the flip side of the superintendent's letter is a formal application for the senior tax exemption that allows people 65 and over to avoid paying the very tax the superintendent is recommending a 'Yes' vote on."
And he adds, "The application has already been filled out with the homeowner's assessor parcel number and the property's address. All that's missing is the senior homeowner's signature and an 'X' in the box signifying that the senior in question is indeed over the age of 65."
Amazingly, the columnist writes this without asking for clarification and without fully quoting it.
The first thing to note is that this did not go out to all seniors.  In fact, in only went out to all to all seniors that hold a current senior exemption.  Mr. Dunning implies that it went out to all seniors in his opening paragraph when he says "this town's senior citizens."  Nowhere does he qualify that.
Our sources in the school district have confirmed that this piece only went out to those who currently hold a senior exemption.
Moreover, the first sentence of the letter reads, "Our records, show you as a current senior exemption holder."
It is a fine line between an information piece and advocacy.
The law permits government bodies to send out information about taxes as long as they never expressly advocate for the voter to vote one way or another.  Nowhere in the letter does the Superintendent advocate that an individual actually vote one way or another.
They do however, explain what the parcel tax does and what will happen if the tax measure is not passed.
Here is the full text that is unedited:
"Our records show you as a current senior exemption holder. We are writing to you to provide you with some information about the senior citizen exemption in the District's currently proposed parcel tax  Measure A. The week of April 4th you will receive a ballot in the mail and be asked to approve Measure A. The elections office must receive your ballot by May 3, 2011 to be counted. Please refer to your mail ballot materials for a more detailed explanation of how to complete and mail in the ballot.

Measure A seeks voter approval of a parcel tax on all parcels of real estate located within the school district. If approved, the amount of the tax will be $200 per parcel or $20 per mobile home or multi·unit dwelling per tax year. The parcel tax will be levied for the 2011 and 2012 tax years.

The District is seeking voter approval for a parcel tax in order to make up for funding shortfalls that have arisen due to the current State budget situation. As you may be  aware, the State has been cutting funding for schools for several years, and further school funding cuts are anticipated. If the District is not able to secure additional funding, a number of District programs will have to be curtailed or eliminated. The programs in question may include reduced class sizes, sufficient numbers of core subject classe, foreign language programs, music, Career Technical programs, counseling, site safety and support services.

As a senior citizen who owns a parcel of land within the District on which their primary residence is located, you will not be subject to the Measure A parcel tax if you file for an exemption. In order to be eligible for a senior citizen parcel tax exemption, please complete the exemption application form on the reverse side and submit to the District Office by June 30th.

Please call the District office at (530) 7S7-53O0 x 122 if you have any questions about how the senior citizen exemption process works. Thank you for considering the above information, and your involvement as a District voter."
From this we see a few things.  First very clearly this is only addressed to those with an existing senior citizen exemption.
Second they provide information about the tax, what the district is seeking, and what will happen if the measure is not approved.
Third, they never advocate for the voter to vote either way.
As far as my non-legal eye can see, this is perfectly legal.  Whether it should be or not is beside the point.
Writes Mr. Dunning, "To be sure, the superintendent hasn't given up his First Amendment rights simply because he works for the district. Like everyone else, he's entitled to have his say, publicly, on the issues of the day. But again, like everyone else, when he starts advocating, he has to do it on his own dime, not the district's."
He goes on to charge, "The letter he sent out to the seniors in this town is advocacy, pure and simple."
Not according to the law, Mr. Dunning. Unfortunately Mr. Dunning, who has legal training, never bothers to look up the law in this regard.  He is making a very serious accusation without checking his facts.  He never called the school district, the county elections office or the Political Fair Practices Commission to see what is and is not allowed under the law.  That is completely irresponsible on his part.
Mr. Dunning does raise two points in support of his contention, but neither one rises to advocacy.
First he quotes the letter, "The week of April 4th you will receive a ballot in the mail and be asked to approve Measure A."
He writes, "It's a nice head fake, but the ballot does not ask anyone to 'approve' Measure A. It simply asks if the district shall be authorized to 'levy an emergency special tax for a period of two years' and asks us to vote 'Yes' or 'No.' The ballot most definitely does not seek approval of the measure as the superintendent claims."
Actually the term for voting yes or no is to "seek approval."  The ballot asks the voter to determine whether or not to approve the tax.  The district was more sloppy in their wording than one would like, but they did not tell the voter what to do, which is advocacy. They only stated a fact, that they will be asked "whether" to approve – omitting whether.
The second point, "Undeterred, the superintendent continues his advocacy by telling seniors that 'The District is seeking voter approval for a parcel tax in order to make up for funding shortfalls that have arisen due to the current State budget situation.' "
Now, that is a purely factual statement, the district is "seeking voter approval for a parcel tax," pure and simple.  That is a fact.  That does not mean that the voters will grant it. 
There is nothing illegal in either of those statements.
There are questions about why seniors should get a waiver.  The answer is that the California law is rather limited in terms of parcel taxes.  It is a regressive tax in that everyone pays the same regardless of income. 
The closest the district can come to dealing with low income people and fixed income people is to have a senior exemption.  Many seniors are, in fact, on a fixed income and make a lower amount than other residents.  There are, of course, wealthy seniors that can have a free ride here.  There may be some poor non-seniors who own a home that could suffer, but this was the best that the district could do.
The district only sent to those who had in the past requested exemptions.  They did not send it to the general senior population.
In summary, this is not the nefarious activity that the Davis Enterprise columnist implies.  I would agree that the first sentence that Dunning cites, where it says voters will "be asked to approve Measure A" is unnecessarily sloppy.  But it still is not "express advocacy," forbidden by the law.
Moreover, if Mr. Dunning is going to make accusations of the school district, he ought to at least have his facts right and he does not.  Nowhere does he note that this was only sent to a small group of seniors and nowhere does he refer to the law which is very clear on what is permissible by a government entity and what is not.
The rest could have been resolved by Mr. Dunning by doing a little homework and asking some questions.  That was the first thing I did when I got a copy forwarded to me.
—David M. Greenwald reporting