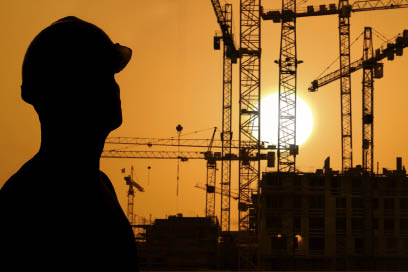 The key to understanding politics is to understand that most political claims are largely political spin.  It is not that they are manufactured lies (at least most of the time), but rather that they are claims taken out of context and presented without nuance or qualification.
The sophisticated political observer learns to take such claims with a grain of salt and not to merely repeat these claims as facts.
One of these pervasive myths at the state level is the claim that Texas is the answer to California's troubles.  The idea is that they are growing faster than California and have been more resistant to the economic recession due to less taxes, less regulation and less government.
Republicans in the legislature, along with Lt. Governor Gavin Newsom, a Democrat from the legislature and a representative from the California Teachers Association are going to Texas to learn how to fix the problems of California.
The myth is perpetrated in part by Texas' Republican Governor Rick Perry, who "delights in telling tales of his California 'hunting trips' — hunting for businesses ready to flee the Golden State."
Sounds good, but is there in fact any truth behind it?  Republicans argue that there is, as between 2008 and 2010 Texas gained 165,386 jobs while California lost more than one million jobs.
However, beneath that detail is considerable nuance.  For instance, in February the LA Times reported that the state that "prides itself as a model of conservative spending and responsible budgeting" has a $27 billion budget gap.  That gap amounts to roughly one-third of the state's budget, so it is actually a good deal larger than California's.
Moreover, because Texas is already lean on government, they lack easy solutions.
Part of the myth may have been due to the fact that "Texas has a two-year budget cycle, which allowed it to camouflage its red ink last year, thanks in large part to billions of dollars in federal stimulus money."
Reported the LA Times in February, "The Texas budget crisis is prompting some experts to reconsider what had been dubbed the Texas Miracle."
Those jobs you ask, well it turns out they may not be as good in reality as they look on paper.  It is true that the state has a much lower unemployment rate than California, but that comes at a cost, as most of those jobs are low-paying.
How low?  "One out of three wage earners in Texas earns too little to keep a family of four above the federal poverty level, according to a 2009 study by the Corp. for Enterprise Development, a Washington-based nonprofit. That is double the percentage of similarly low-wage Californians."
Reports the LA Times, "Such figures call into question whether Texas' economy has really transitioned into a new 21st century model, or whether it has been buoyed by high oil prices and lots of loosely zoned land where construction of cheap houses endured through the recession."
What about the myth that Texas is stealing California's jobs?  A UCLA Study finds that "Texas isn't stealing California jobs, workers or wealth" and moreover, "Although businesses often say California has high tax rates, tough environmental regulations and difficult permitting systems, some of those accusations are untrue."
"California, for instance, takes about 4.7% of what a business produces in taxes — which happens to be the national average. Texas takes more, 4.9%, according to a study last fall by the Council on State Taxation, a business-friendly trade group," a March LA Times article reports.
The truth is more nuanced, of course.  And it amounts to businesses leaving California who are not suited for California.  But businesses are doing better in California that are better suited for California.
The LA Times cites Mr. Nickelsburg, who said "It appears that some businesses are more naturally suited to California and are growing, while others are more naturally suited to Texas. Legislators should focus on making it easier for California-centric businesses to grow in the state."
California has more expensive land and less open space and so it is better suited for companies that do not use a lot of land but are operations that provide "high value-added, labor-intensive production of goods and services."
"There's a long list of sectors in which employment has grown faster in Texas than in California in the last eight years," Mr. Nickelsburg told the Times.
On the other hand, California has outperformed Texas in semiconductors, computers and peripherals, communications equipment and miscellaneous durable goods manufacturing such as medical equipment.
The Times adds, "Among nondurable goods, employment in Texas grew faster in plastics and rubber, food and petroleum, partly because Texas has a lot of oil. California outperformed Texas in printing, tobacco and beverages — the state has a lot of vineyards."
Texas Governor Perry claimed that in 2010 up until November 4, 153 businesses have moved from California to Texas.
True?  He made that claim on Fox & Friends on November 4 and then on Nov. 8, he said it to host Greta Van Susteren on Fox News's "On the Record."
According to the Austin American-Statesman, "Perry spokeswoman Katherine Cesinger told us that "the 153 figure came from a Dun & Bradstreet analysis of California business migration from January 2010 to August 2010.""
It is a misleading figure, however.  It does not mean "that 153 individual companies pulled up stakes in California to settle in Texas."
For example, "If one company with five offices in California keeps its headquarters in state and moves its branches out of state, including one to Texas, that would figure into the D&B count that Perry cites."
The real number appears to be 61 business cites, most of these in the kinds of businesses that figure to do better in Texas than California, based on the above totals.  So Governor Perry's statement of 153 sites was clearly exaggerated but half-true.
However, based on the study by UCLA, that does not mean California is going to benefit a great deal by changing policies.  Rather, this study actually gives California a blueprint as to what businesses to attract and how to focus their efforts and what not to do as well.
Had the delegation to Texas simply taken the time to read an actual study, they would have learned that their effort was fruitless.  These are different states with different resources, and what may work in Texas might not work in California.
—David M. Greenwald reporting