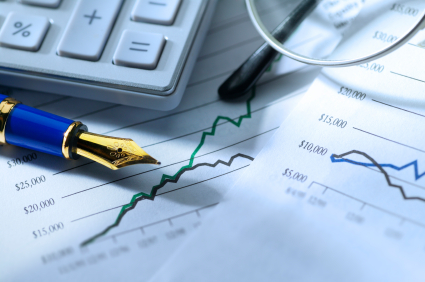 There was a mixed reaction to Governor Jerry Brown's 12-point pension reform plan that he unveiled on Thursday.  Five of the proposals are described as "proposals under development."
Unions argued that the proposal should take place at the collective bargaining table, while reform groups called it "unambitious," and Republicans said that, while it is a good start, they would prefer something put before the voters.
Senate GOP leader Bob Dutton said that they applaud the proposal to address the CalSTRS (California State Teachers' Retirement System) unfunded liability, even after the unilateral ending of  budget discussions.
The first seven points are in draft language for legislation, and the governor will seek to pass that legislation.
First, the proposal calls for the elimination of purchase of airtime.  This "would eliminate the opportunity, for all current and future employee members of all state and local retirement systems, to purchase additional retirement service credit."
Second, it would prohibit pension holidays, so that agencies would be "prohibited from suspending employer and/or employee contributions necessary to fund the normal cost of pension benefits."
Third, it would prohibit employers from making employee pension contributions.
Fourth, it would prohibit retroactive pension increases.
Fifth, it would prohibit pension spiking by making the three years of compensation the determining wage.  "Final compensation for new employees would be defined as the highest average annual compensation during a consecutive 36-month period."
It would sixth, further prohibit pension spiking by defining compensation as only regular, non-recurring pay.
Finally, it would prohibit "payment of pension benefits to those who commit a felony related to their employment."
There are also five proposals under development.  This includes imposing a pension benefit cap, improving retirement board governance, limit post-retirement public employment, the hybrid option, and addressing CalSTRS unfunded liabilities.
My reaction is that I preferred the broader proposal that Governor Brown came up with during his campaign.  This deals with some of the key issues, but even the proposals under development do not address key issues such as retirement age and public safety enhanced benefits.
The unions are complaining about this, wanting this to be done via collective bargaining, but what Jerry Brown has done here is really address a lot of the key issues and done so in a way that will preserve most of the system.
There are four of the proposals I really like and want to talk about further.
First, the third proposal is important.  The City of Davis, up until the last Memorandum of Understanding, paid the entire employee portion for the miscellaneous employees.  The employees under the most recent contracts will pay up to three percent of their share.  That was an obvious area for change.
That said, part of the problem here is that picking up the employee share was a bargaining decision, the employees gave up a pay raise in order for the employers to pick up a portion of their share of the pension costs.  So how that will resolve itself going forward is a key question.  How the math works for this I do not know.
The fourth item is huge.  When they enhanced benefits back around 2000 to 3% at 50 for public safety and up to 2.5 or 2.7 at 55 for non-safety, they did it retroactively which was a gift of public funds and created huge unfunded liabilities.  So this is a key reform. 
What it does, however, is take some of the steam out of the movement for a two-tiered pension system (which, by the way, was not included in the provisions here).  One reason bargaining groups like the two-tiered system is that it gives them 20 years to wait for a good economic time and a good legislature or local government to undo, retroactively, the second tier.  Now they can only undo it prospectively – in the future.  This would change the second tier formula and the willingness for bargaining groups to accept it.
Pension spiking is a huge problem.  The two changes here are very good.  The three-year average is key so that people do not get a huge last-year increase.  Moreover, a lot of times employers threw in all sorts of benefits, overtime and cash outs at the end, to spike the pensions.  That will disappear.
So those four proposal are mostly good.
The pension benefit cap is probably less helpful than granting agencies the ability to prospectively reduce pension rates for existing employees.  You cannot and should not take away vested benefits that have already been paid into, but there should be a way moving forward that one can reduce from 3% at 50 to 2.5% at 55, for example.  The cap does not necessarily get at that, unless it caps to a percentage of final income rather than a hard cap.
Improving the retirement board governance is a good goal, but I'm not sure how that gets achieved in the abstract.
Limiting post-retirement public employment is a huge one.  That will prevent double-dipping and those who retire and then become consultants.
I am not a fan of the hybrid option unless the 401K plan is voluntary.
And the CalSTRS unfunded liability is a big report that came out this week.
Overall my goal is to protect the pensions for those who are on the lower end of the scale while limiting pensions for those making large salaries and those with enhanced benefits, while at the same time finding a way to increase the age of retirement to at least 60 or 65 for everyone.
This is a somewhat disappointing start, but there appear to be a couple of pretty good proposals in there even if the core issues are still not being addressed.
—David M. Greenwald reporting