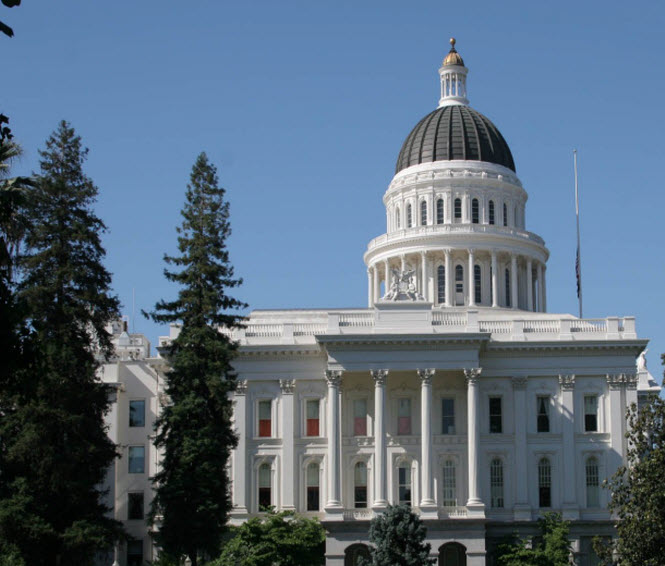 As the California governor and legislature are being forced to find new ways to cut fourteen billion dollars in order to balance the California budget, after Governor Jerry last week dropped plans to find ways to get four Republican legislators to back his tax extension, voters have come up with their solution.
A new poll released last week showed strong and bipartisan support for raising taxes on the wealthiest state residents – those making over $500,000 per year, according to the poll.
One percentage point increase would raise an estimated $2.5 billion a year.  True, that is just a fraction of the overall budget cuts, but imagine being able to reduce cuts to education by 50%?
Overall, 78% of likely California voters support a 1 percent increase in the income tax rate for Californians earning more than $500,000 a year.
Broken down by party, even 60% of Republicans support the idea, with 89% of Democrats and 79% of non-affiliated voters.
Pollster Ben Tulchin told the San Francisco Chronicle last week, "There is a populist anger out there that cuts across all lines."
"They see that these (state) service cuts would affect middle-class and lower-class people, and they want rich people to pay their fair share," Mr. Tulchin added.
Lenny Goldberg, Davis resident and executive director of the California Tax Reform Association, told the Chronicle, "Those are the highest numbers I've ever seen. On a tax scale – that's pretty much a perfect score."
However, the idea has not been seriously considered.  For one thing, it would take a two-thirds vote of the legislature, and Republicans in the legislature seem to be more anti-tax than Republican voters.
"Obviously, the people are getting frustrated with the minority party in the legislature," said Gov. Jerry Brown's spokesman Gil Duran. "Eventually, their voices will be heard."
The Republican position can be summed up by the spokesperson for Assembly Minority Leader Connie Conway who simply stated, "Republicans are opposed to increasing taxes, regardless of who is paying them."
While the plan is not likely to be attempted, something clearly must be done.  The California Budget Project last week projected that the State of California will collect $41 billion less in tax revenues than "was assumed in projections made just before the bottom dropped out of the state's economy – an amount that exceeds annual state spending on California's public schools."
With last week's white flag raised by Jerry Brown, it is quite obvious that even with a strong majority in both houses of the legislature and the governorship, the state's two-third structure makes it impossible to raise new revenues.
The result is that California, unless something changes, will have to find $14 billion more to cut.  That means schools like DJUSD are facing not a $3 million deficit, but a $6 million deficit.  Measure A will only cover half of that.
It means that there will be additional fee hikes at UC and CSU.  It means that Community Colleges are becoming more exclusive.
It will also mean at some point that the state will start releasing criminals because it will have to cut money there as well, and to this point the criminal justice system has come away relatively unscathed.
The voters are going to have to decide which programs they want cut or whether they will have to reach further into their pocketbooks.  It seems likely we will see tax initiatives on the ballot by the fall, whether put on by the legislature or the interest groups or even voters themselves.  Whether they can pass is another question altogether.
—David M. Greenwald reporting