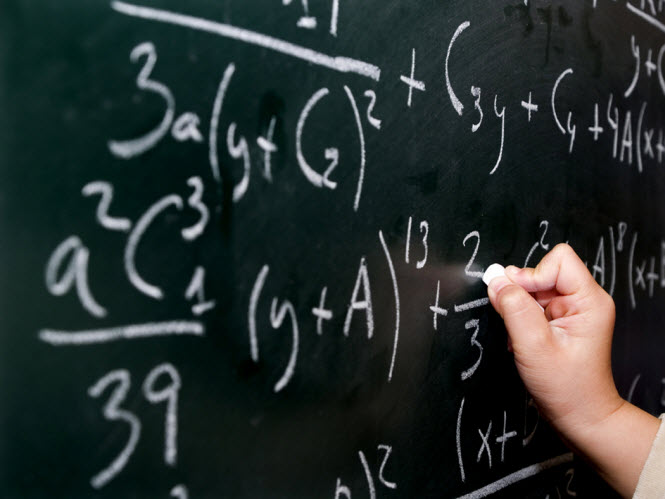 On Monday, layoff notices to 63 employees were reviewed by an administrative law judge.  According to district sources, the rank order of those layoffs will be determined by the hiring dates of the employees, with the last ones hired being the first ones laid off.
We will know in two weeks how many of those layoffs will have to go out.
The school district right now faces at least a $6 million deficit due to ongoing cuts to the state budget and the failure to fund things such as COLA (cost of living adjustment, or allowance).
Measure A would restore roughly $3 million of those cuts.
The consequences for such cuts would be dire.  If Measure A fails, seventh period would be eliminated for seventh and eighth grade students who attend Junior High.  Teaching positions would be eliminated.  Electives would be cancelled.
Elementary schools will be particularly hard hit as the district raises the student to teacher ratio that had been cut to as low as 20 to 1 over the last two decades.  Now we may be looking at, once again, 30 to 1 ratios.
Gail Mitchell, president-elect of the Davis Teachers Association, was reported by the Davis Enterprise on Monday to say, ""This year may be devastating to existing programs we have for our students."
"Thirty children in a first-grade class will make for lower reading competency later on," Ms. Mitchell warned.
"Measure A will help mitigate the effect of statewide cuts for our students," she continued. "If the California Legislature approves the governor's budget, it will help our students and all of California's students."
The last two parcel taxes in 2007 and 2008 easily reached the two-thirds level, with 2007's Measure Q gaining 70 percent of the vote and Measure W in 2008 gaining 75 percent of the vote.
Things may be different this time.  For one thing, the magnitude of the tax increase was $200 over two years.  That put it right on the bubble of the polling.  Normally, the district has little opposition to the parcel tax.
However, this year, it is harder to judge. Thomas Randall has been a consistent opponent of taxes.  While he has opposed them in the past, this time he sent out a robocall to an undisclosed number of homes last Wednesday.
Earlier he had written an op-ed in the Davis Enterprise that argued, "Many low- and middle-income taxpayers struggle to pay the overall rate of property taxation in Davis."
"The Davis school board and the governing bodies of many other local government entities have placed an inordinate number of special tax measures on the ballot in recent elections," he wrote.  "Eight special tax measures have passed and are in effect, amounting to an additional average property tax rate of $1,188 per parcel per year. This is a 75 percent increase from approximately $673.32 since 1998, when there were just five special property tax assessments within the Davis city limits. If Measure A passes, there will be nine."
And this time he is not alone.
In a letter to the Davis Enterprise, Jose Granda argued, "I have lived in Davis for 32 years and since 1980 I have paid the taxes the school board imposed on us. I support the schools, as you and I are paying already $320, but I like many others have reached voter fatigue, and this time we must say NO on Measure A."
His argument is that "this is not an emergency measure," and instead the school board will be asking next year to "increase the $320 you are already paying. If we do not say NO on A  now there will be no end in sight to over-taxation."
His letter, however, contained factual errors and other problems.
For instance, he wrote, "The school board has reserves in the bank. They should spend those reserves before they come asking you to pay. That is also taxpayers' money."
What he seemed to fail to recognize is that the state mandates a school district hold a certain amount in reserve and they cannot use that money.  Moreover, it is not sufficient to cover the budget deficit even if they could use it.
He also wrote, "How come people who are temporary in Davis, living in apartments, and those who do not own property should, by voting on A, determine the property taxes on your home? Is this fair?"
This is an argument that fails to recognize that the purpose for Proposition 13's two-thirds provision was precisely the reason he states.
Moreover, people are allowed to vote regardless of property status in all elections, that was part of the extension of the franchise.
Making the passage of Measure A even more dicey now, however, is the opposition of Bob Dunning. 
There is, of course, the infamous Sunday column on the even more infamous letter from the district.  Many have taken exception to the tone of the letter sent out by the district, but Mr. Dunning does them no favors by failing to talk to the district prior to his column.
As Richard Reed wrote in a letter to the editor on Monday, Mr. Dunning "cynically distorts an informational letter sent out by Davis schools Superintendent Winfred Roberson and disparages a fine public servant in the process."
He wrote, "The Davis Joint Unified School District  proposed Measure A and seeks voter approval for Measure A. The district needs the money to preserve programs because of continuing state budget cuts. The district has made no secret of this. Information on the need for Measure A is included on the district's website."
He added, "In response to inquiries, Superintendent Roberson sent a letter explaining Measure A to senior citizens who previously had received exemptions for Measures Q and W, two earlier parcel tax measures to support the schools, as they are similarly exempt from Measure A if they file the paper work by an upcoming deadline. It is appropriate for the district's senior executive to explain what the ballot measure is for, as the district is proposing it."
"The letter does not make a recommendation about how to vote and nowhere does it say vote "yes" on Measure A, yet the column repeatedly presents this as fact," Mr. Reed concludes.  "Bob Dunning's cynicism has finally curdled."
In fact, it's not just the letter. Mr. Dunning has been angry at the district since their handling of the firing of the girl's basketball coach left something to be desired.
His complaints preceded the letter, complaining about the all-mail ballot and attempting to create some sort of controversy about a process that has been used in many jurisdictions to good effect.
In his most recent effort he writes, "I would never suggest to anyone in the Second Most Educated City in America how they should vote on a particular issue."
However, then he, in effect, does precisely that, "I am, however, willing to share what's going through my mind as I sit down at the kitchen table to cast my ballot in what has become a more-contentious-than-usual school parcel tax measure."
He writes, "In the past, passage of such a tax, even with a two-thirds majority requirement, was a foregone conclusion…  This time is different. Passage of Measure A is not the slam-dunk it would have been in recent years."
Then he goes about listing all the problems he has with the school board.
"It would be easy to simply vote "yes" and hope everything works out for the best," he writes.  "It would also be easy to simply vote "no." Enough is enough. You can't keep running back to the voters every time you decide to declare an emergency."
Suddenly he reverses course. He writes, "On the flip side of all this negativity are the talented and hard-working teachers who show up for work every day to do their level best to educate the kids of this town. They are far from being overpaid for their efforts."
"And then there are the kids themselves. The system's not perfect, but we are turning out great kids. Over the years, I've had six of my own children in the Davis school system and all have been well served by a variety of teachers. I don't think any of them would trade the opportunities they've been given or the teachers they've had," he continues.
Then he decides to mock the process by suggesting he would cast a write-in ballot on a yes or no question.
In the end, he decides to vote "yes" but writes, "I hope the board will read every word on my write-in ballot.  I know I am not alone in my feelings."
Bob Dunning – opponent?  proponent?  Who knows.  It is easy to talk tough on this until you recognize the stakes.
To date, I have never gotten a good answer to what people will cut to get to six million.
So I will offer this, the person who finds $6 million to cut from the general fund budget can get a full front page article on the Vanguard.
—David M. Greenwald reporting