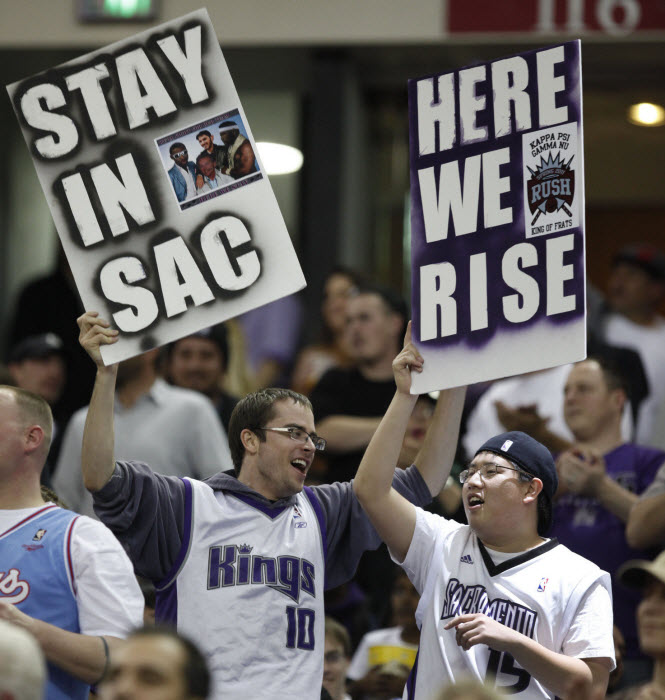 Yolo County officials are opposed to utilizing local tax money, in an effort to save the Kings by financing the construction of a downtown Sacramento area.
Earlier this week, a proposal emerged for the creation of a joint powers authority to include six counties, including Yolo County, El Dorado, Placer, Sacramento, Sutter and Yuba.
However, in an article from the Davis Enterprise, two of Yolo County's supervisors have opposed the idea.
"Our budgets are being slashed. We've laid off 20 percent of our workforce," Supervisor Matt Rexroad told the Davis Enterprise earlier this week. "If I were to rank our priorities, building an arena in another jurisdiction would not be in the top 10, top 20, top 40 — whatever you want it to be."
According to the Enterprise, Mr. Rexroad would be willing to examine a proposal, but has yet to see one.
"It's kind of amateur hour," said Supervisor Rexroad the current chair of the Board. "We're somehow not going to use taxpayer money  — no general fund — and somehow we're going to come up with $300 million over the next decade? Those things are intellectually inconsistent for me."
An editorial from the Daily Democrat argued that "keeping the Kings isn't all that grand."
They noted the efforts of Sacramento Mayor Kevin Johnson and other political and business leaders, who have emerged from meetings last week with NBA officials optimistic that they will be successful in their efforts to keep the Kings in Sacramento.
However, the Daily Democrat questions the value of that for Yolo County – "While that may be a good thing for Sacramento, we're not sure how it benefits Yolo County — or those other counties adjacent to Sacramento, for that matter."
Mayor Johnson, they wrote, "presented $9.2 million in commitments for new advertising, ticket purchases and other financial support from regional businesses and other backers to prevent the team from moving to Anaheim."
However, from their perspective, "All that sounds very impressive. But here's the scary part as far as we're concerned: Johnson is saying that to keep the Kings there must be a 'regional effort,' which includes support (read money) for a new stadium."
"The pitch by business and political leaders centered on that regional effort — not just one by the City of Sacramento, as in the past — to increase team sponsorship and finance a new arena," the Democrat editorial continued.  "But Johnson hasn't yet publicly disclosed the businesses involved in his secured commitments."
"We're sure that some businesses, or large private groups, such as UC Davis and the Cache Creek Casino, will undoubtedly provide some form of sponsorship for the Kings. And that's their choice," they continued, before drawing the line at any sort of public financing.
The bottom line, they argued, "Public financing of sports teams is a money loser for the public — particularly for those on the periphery."
Thus, "We would like to Kings to stay in the area (and win more games then they do) but we're not willing to put the tab on taxpayers."
Supervisor Don Saylor, unlike his counterpart, has not outright opposed such an endeavor. From what has been reported in the press, he called a new sports complex "a vital economic engine."
Earlier he had noted "4,700 jobs from across the area would be created through the construction of a new arena."
However, Supervisor Rexroad slammed the idea.
"I'm not sure why folks in Yolo County, Davis or Woodland ought to be taxed for something they may or may not do," Supervisor Rexroad told the Enterprise, "when the people attending the events could pay for it themselves.
"I'd like the Kings to stay," he added. "I think most people in Woodland want them to stay. They'd love them to stay, but they're not willing to be taxed to keep them here. Sacramento can do that on their own if they'd like."
The easy answer here, as manyhave already expressed, is no.  We cannot afford it.  We are cutting vital services to the county.
On the other hand, why not go for something a bit more innovative?  If Sacramento wants the region to share in the costs, perhaps, the region can share in the revenue generated by the team.  That is one thought that could be pursued, since we have nothing to lose.
—David M. Greenwald reporting