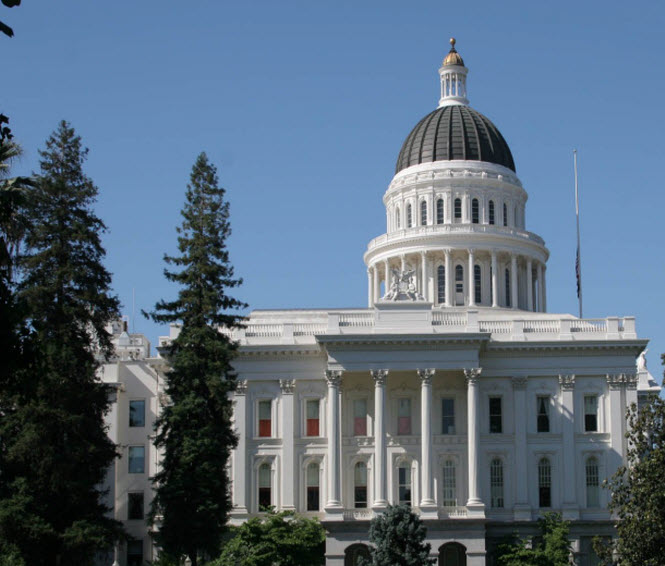 I have long since ceased to care about people's personal infidelity as it comes to politics.  I understand people like to relate character to elected officials.  Certainly when it comes to issues of public trust, like corruption in politics, character matters.
But I am less than convinced that character as a whole makes any difference as to whether a person is capable of carrying out faithfully the obligations of office.  And so, if I have to choose between two people I agree with on the issues, I may choose the better person for the purposes of breaking a tie.
A conservative friend of mine noted that when Mark Leno defeated incumbent Senator Carole Migden, it was an easy choice.  They disagreed with both, the policy difference was likely non-existent, so why not put the person into office who was nicer and easier to deal with.
But when it comes down to it, few people would put into office someone they oppose just because of the character flaws of the person they support.
And yes, there are sometimes policy implications, as a politician like Mark Foley, who opposes gay rights policies and then turns out himself to be gay.  Or the politician preaching for abstinence whose children or themselves carry on extra-marital or pre-marital affairs.
But in the end, for me at least, I remember the lessons of my history teacher from college, probably nearly 20 years ago now.  We were talking about Oskar Schindler.  Mr. Schindler was no saint.  In fact, he was a pretty despicable human being by most accounts.  He was a womanizer.  A drinker.  A gambler.  And a war profiteer.
That perhaps makes it all the more remarkable that he just happened to sacrifice a huge fortune he obtained entirely during the war to save the lives of a couple thousand Jews.  It was not a turning point for him as an individual either.  He failed before and after the war.
I remember the remarks of the Professor very well as we read the book Schindler's List, and the movie would not come out for another year or two.  Mr. Schindler was a hero because he was able to overcome his personal shortcomings and rise to the moment of history.
The lesson I took from this is that if we are looking for saints to lead us to salvation, we are going to be waiting for a long time.  Instead, it is human beings that we seek and we should judge them by their public role rather than their private shortcomings.
Indeed, if we had a spotlight on historical figures, we might find them all lacking as well.
And so it is in that light I look at Arnold Schwarzenegger and it is that understanding under which we should judge him.
It is for that reason I look at the column that George Skelton wrote this week where he writes, "Arnold Schwarzenegger  soiled his marriage and smeared his image, but he did it on his own time. What he did as governor was mess up the state, and that was while working for us."
He continues, "Out of office, Schwarzenegger harmed his family and himself. His philandering may be entertaining to people, but it's not their problem."
Where we should judge the governor, Mr. Skelton writes, is by his policies in Sacramento.  It is there that we should judge the governor not by his personal misdeeds that have cost him his marriage and his family.
Writes Mr. Skelton, "Schwarzenegger's missteps as California's top elected official badly screwed up the state's finances. It affects us all — school kids, the needy, ordinary taxpayers. And that is very much our problem."
I agree with Mr. Skelton, "Keep the man's sins in perspective: Some merely are injurious to those he purports to love. Many are damaging to the state he was entrusted to lead."
"Gov. Jerry Brown  now is tackling one of the toughest political jobs imaginable: trying to clean up the clutter of borrowing left behind by Schwarzenegger," George Skelton writes.  "Brown called it 'a wall of debt' Monday in unveiling his revised budget proposal for the fiscal year starting July 1."
Indeed, Governor Brown hit the nail on the head on Monday when he said that he did not want to continue the game and gimmicks of the past.
And they were gimmicks, sliding money around that made the budget balance on the books but not in reality because the assumptions were so far off.
"When I say 'gimmick,' it's a form of borrowing from the future," Governor Brown continued. "And you keep piling that up and you weaken our finances. You take money away from solid programs because you don't face the music….
"There's something infantile about the idea that we spend and then we borrow."
George Skelton acknowledges that the former governor had help with this process, in fact he puts a lot on Gray Davis, his predecessor, as well as the legislature and the voters.
Writes Mr. Skelton, "Led by Schwarzenegger, legislators took the easy way out. The governor complained about them just 'kicking the can down the road' without taking the hard steps to solve the long-term budget deficit. But he was the most powerful kicker."
The results of these policies are that our education system, both K-12 and higher education, is a shell of its former self.  We have strained our resources for social services to their breaking point.
So I agree, whatever the former governor did to his wife and family is their business.  I will not judge him for that.  He can answer to them and them alone.  I will judge him on the public's business and for that, he deserves whatever ridicule that can come down on him.
—David M. Greenwald reporting