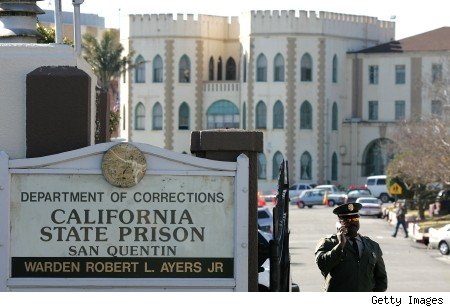 The facts are staggering, as laid out in a recent brief in Yolo County's death penalty case.  California has over 700 people on death row and yet, since the death penalty was reestablished in California in 1977, only 13 offenders have been executed.
Recently, the Marco Topete case has been delayed another four months at least, due to the illness of one of the defense attorneys and his subsequent replacement.  The typical death penalty case costs over a million to prosecute, and this one will be over three years old when it starts – if it does – in August.
Polling has consistently shown strong but qualified support in California for the death penalty.  The majority of voters seem to support it, until they are given alternatives such as life without parole, when suddenly the numbers flip.
A recent poll, however, shows something else entirely.  Conducted by David Binder Research, the poll showed found strong support for commuting all of the sentences of California's 712 death row inmates to life in prison without parole, and requiring them to pay restitution to the victims' families.
Of the 800 voters surveyed, 63% supported the commutations, which would save the state $1 billion over five years.
Voters from across the political spectrum favored the idea of commuting all the state's death sentences and putting the money saved towards public education and law enforcement. Support was highest among independents (70%), followed by Democrats at 64% and Republicans at 58%.
The pollsters said in their press release, "Notably, this idea to convert all of the death row sentences to save the state a billion dollars over five years receives support from all political parties and from across all regions of the state. This idea appears to be the type of solution voters are looking for politicians to develop, but this idea in particular is one that political figures have so far overlooked."
This follows news that Governor Jerry Brown announced that he was canceling plans to expand the death row facilities at San Quentin.  That decision will save the state $356 million.
As we reported last week, the Governor announced in a release, "At a time when children, the disabled and seniors face painful cuts to essential programs, the State of California cannot justify a massive expenditure of public dollars for the worst criminals in our state. California will have to find another way to address the housing needs of condemned inmates. It would be unconscionable to earmark $356 million for a new and improved death row while making severe cuts to education and programs that serve the most vulnerable among us."
Meanwhile, this week, San Francisco's new District Attorney, George Gascon, who was appointed by outgoing Mayor and now Lt. Governor Gavin Newsom on January 9, to fill the vacancy left by the election of Kamala Harris to Attorney General, wrote an op-ed clarifying his position on the death penalty.
Upon appointment, he stated that he "was not categorically opposed to the death penalty and would consider it in appropriate cases."  At the same time, he stated "I do not personally believe the death penalty is a good tool."
Mr. Gascon, also a former chief of police, stated that, "In my three-decade career as a police officer, I have seen some pretty bad crimes, not the least of which have been heinous murders. And that experience has caused me to be hesitant to say that I would never consider the death penalty."
He added, "The death penalty is the law of the state. Rather than refuse to enforce our laws, I believe the more appropriate approach is to accept the law and work to change it. As much as we might oppose it, the death penalty is the law in California, and every criminal case brought by a district attorney in this state is brought on behalf of the people of the State of California. I don't believe district attorneys should be allowed to supplant the views of the state with those of their own."
That said, he would elaborate, "Despite saying that I wouldn't rule out the death penalty as district attorney, I want to make clear that I have serious misgivings concerning the potential for wrongful convictions and the disproportionate impact of the application of the death penalty on racial minorities."
He added, "Moreover, victims' families are subjected to an emotional roller coaster as they wait decades for justice and closure. I am also concerned about the increasing financial impact that death penalty prosecutions have on our already overburdened criminal justice system."
He further added, "The criminal justice system is not perfect. Occasionally, we have seen cases of wrongful convictions caused by mistaken eyewitness identification, trial misconduct or incompetent defense counsel. Given the irreversibility of the death penalty, the possibility of a wrongful conviction can never be overstated."
Mr. Gascon argued that California taxpayers pay a high cost to prosecute a capital case and "these funds could be used far more productively."
As we see yet another delay in the Topete trial, several of these principles come to mind, even in a case like Topete where the crime was horrific and there is little doubt about guilt and innocence.  The DA's office could save this county and the state millions of dollars and countless hours by simply offering life without parole.  This case would be over tomorrow under that offer.
Secondly, we have already watched the family members paraded into court like little puppets, there as props to remind the judge and eventually the jury of the human cost.  In the meantime, the DA's office that is doing this for the sake of the victim's family, is prolonging the agony.  They have had to go through a three-year-long rollercoaster ride.
They could have had closure long ago.  And it is worse because there are serious questions as to whether Mr. Topete can get a fair trial in Yolo County, and frankly those questions are only increasing in light of more recent events.
—David M. Greenwald reporting