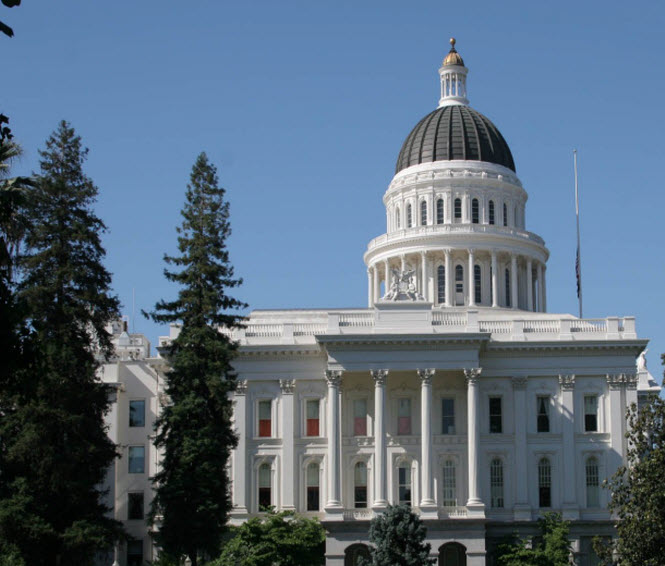 Davis passed its parcel tax on May 4 with a bare supermajority of 67.2 percent of the vote.  They were not alone, as Dan Walters reports this morning, "Earlier this month, voters in 13 Northern California school districts passed judgment on proposed 'parcel taxes' – a form of property taxes not based on value."
Mr. Walters continues, "The outcomes were not surprising. All of the districts were in relatively affluent communities that tend toward liberal politics. Their voters decided that enhancing education for their children, grandchildren and neighbors was worth taxing themselves."
During the parcel tax campaign that just ended last week, one of the most frequent complaints was the regressive nature of parcel taxes.  Because of Proposition 13, the local government is very limited in the way in which they can raise local tax revenue.
"Proposition 13 prohibits parcel taxes from being based on a property's value or on an individual's income."  We can add, "State law does not permit parcel taxes to be waived or reduced based on property owners' income or financial resources, but it does permit school districts to provide an optional parcel tax exemption for senior citizens (age 65 or older)."
The parcel tax, thus, is a horribly regressive tax, but there is no alternative for the school district.
California Government Code section 50079, subsection B defines special taxes: " 'Qualified special taxes means special taxes that apply uniformly to all taxpayers or all real property within the school district, except that 'qualified special taxes' may include taxes that provide for an exemption from those taxes for taxpayers 65 years of age or older or for persons receiving Supplemental Security Income for a disability, regardless of age."
State law does not permit school districts to raise money in any other way locally.  Under Article XIII-C of the California Constitution, "All taxes imposed by any local government shall be deemed to be either general taxes or special taxes. Special purpose districts or agencies, including school districts, shall have no power to levy general taxes."  Thus, a school district cannot impose an income tax.
That could all change if SB 653 becomes law.  Earlier this week, we reported on Senate Leader Darrell Steinberg's efforts to change the way we do taxation.
Senate Bill 653 would allow local governments, such as counties and school districts, to adopt a wide range of taxes including income, vehicle, alcohol, cigarette and oil severance taxes, with the approval of a supermajority of voters.
Senator Steinberg argued that the bill would give local governments more flexibility to fund key services like schools and public safety if lawmakers are unable to reach a budget solution that includes a statewide revenue stream.
"We cannot leave our communities with just one uncertain option when it comes to closing the 2011-12 budget and putting this fiscal crisis behind us," Senator Steinberg told the Senate Governance and Finance Committee a week ago before the committee approved his legislation on a strict party line vote.
The opposition is brewing against this.  The League of Cities blog reported earlier this week that "the group Californians Against Higher Taxes has already released a radio ad telling voters that the last thing the state needs is more taxes. The coalition has indicated that if the bill continues to move forward in Sacramento, its ads will heat up and become more aggressive. Opponents of the bill are concerned that it will create too many taxing authorities."
The Bee reported, "Gina Rodriquez of the California Taxpayers Association  warned that the bill would create more than 1,000 separate taxing authorities, what she characterized as a fragmented revenue structure that pits "county against county, school district against school district.""
"(The Legislature) should be responsible for what the state looks like as a whole," she said.
The ads, as Mr. Walters reports, describe SB 653 as a "dangerous bill" that "must be defeated" because it "opens the floodgates for politicians to invent entirely new local taxes on products and services like gasoline, groceries, cars – even doctor appointments."
"[SB 653 gives] local communities another option besides hoping that the minority party supports the Governor's budget proposal," Senator Steinberg countered.  "I believe the sponsors of this scare tactic would better direct their resources and efforts to convincing enough Republican legislators to vote for the state revenue necessary to save education and public safety."
Dan Walters, however, does not understand the virulence of the opposition.
Mr. Walters writes, "Steinberg more or less acknowledges that his motive for the bill is to create the specter of local tax increases  to ramp up pressure from the business community on Republican lawmakers so that a few of them would vote to extend some temporary state taxes that are now expiring."
However, he called SB 653 "good policy unto itself."
"California's experiment in centralized budgeting, the unintended consequence of Proposition 13's approval in 1978, has been an abject failure," he writes.  "California is simply too diverse for one-size-fits-all decision making from Sacramento, especially when the Capitol can't even decide what that size should be."
"If enacted, SB 653 would allow local officials and voters to assess local needs and levy local taxes to meet them, as they did before Proposition 13 – which caps property taxes – was enacted," he added.
Moreover, he argues the opposition is misplaced.  "The campaign sidesteps the fact that local voter approval would be required for such taxes, which means some liberal communities might adopt them while conservative communities might not, thus setting up a healthy competition between tax burden and public services that would be played out across the state."
"It's as American as apple pie," Mr. Walters concludes.
Indeed, it would be a game changer that could save Sacramento from itself by allowing local communities to raise their own revenue. Sacramento could then ease back on providing to schools and counties and let local communities decide the level of education and the level of social services they want.
But perhaps this isn't about policy at all or making things work.  Perhaps this is all about scoring political points for the anti-tax folks.
—David M. Greenwald reporting