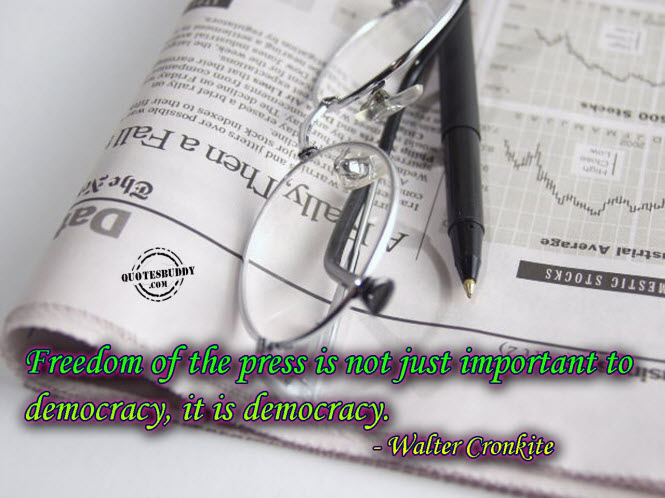 In all frankness this story should put a chill down people's spines.  No matter how you view student protests, a journalist should not face liability for covering a protest.
But that is exactly what has happened to Josh Wolf, a journalism student at UC Berkeley.
Wrote the San Francisco Chronicle last Friday, "Guilty verdicts for practicing journalism are the stuff of authoritarian nations and now, apparently, UC Berkeley."
They reported, "A campus disciplinary panel has concluded that journalism student Josh Wolf should not have been inside Wheeler Hall  on Nov. 20, 2009, during an 11-hour student occupation even though, the panel acknowledged, he was filming the protest as a journalist."
Mr. Wolf was found guilty of violating three sections of the campus-wide student conduct code when he accompanied students who seized Wheeler Hall to protest tuition hikes.
The Chronicle spoke with Frank LoMonte who is the executive director of the Student Press Law Center in Virgina.  He called the decision disappointing.
From a legal standpoint, he noted that "having a press pass doesn't give you a license to trespass where other civilians can't go. Having said that, we generally forgive minor trespassing because it's important for us to get the story. So it's an awfully fine technicality to punish someone for zealously doing his job."
Even more ironic, his punishment is to "write an essay to help the administration establish a clear policy on the rights of student journalists."
"I'm more than happy to do anything I can to remedy the situation for future journalists," said Josh Wolf. "But it seems absurd to make it my punishment. (I'm) a consultant without pay under threat of not getting my diploma."
Wrote the Chronicle, "For UC Berkeley and its students, Wolf's guilty verdict also raises questions about First Amendment rights, whether punishing one journalist leads others to censor themselves – known as the chilling effect – and who is a journalist in the first place."
What Mr. Wolf did was film the arrest of students.
"After the police broke through the door, everyone quickly ran into the classroom where I continued filming as students were arrested one by one," Mr. Wolf testified.  He was then arrested as well.
Mr. Wolf previously spent over seven and a half months in federal prison for failing to turn over "unedited footage of a violent demonstration in San Francisco involving federal property. He eventually posted the footage on his site, joshwolf.net."
The Chronicle reported, "In that case, Wolf's stance focused public attention on whether federal law should shield journalists from having to turn over unpublished material, as California law does. That debate continues in Congress."
Does this case disturb anyone else?  As we know, the handling of student protests during the 1960s was a flashpoint for polarizing dissent.  Authorities have learned how to better manage protests, for the most part understanding that a minimal response is best unless there is a clear public safety concern, such as moving out onto a busy interstate.
The question comes when we see the overreaction to student protests such as throwing a journalist who is chronicling the event into prison.  Do we really want journalists arrested for covering events?  Where do the lines get drawn for such arrests?
To me, this has a chilling impact on how I might cover future events.  The second they can arrest a reporter, simply doing his or her job, is the second they can decide what is news and what is not news.  Actions like this limit the ability of  journalists to report what is really happening.  As they say, those who have nothing to hide, hide nothing.
—David M. Greenwald reporting