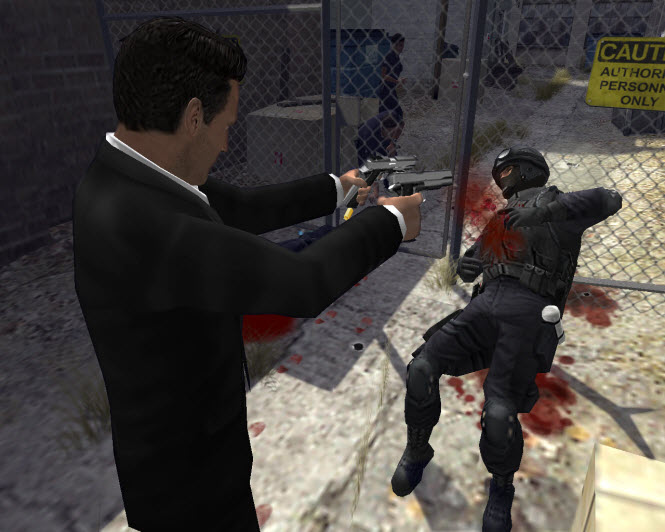 In an interesting ruling that crossed political and ideological lines, the US Supreme Court struck down on Monday a ban on the sale of violent video games to minors in California, a bill written by Senator Leland Yee.
The Court's 7-2 ruling, that again crossed ideological lines, ruled that the 2005 law violated free speech rights under the First Amendment, with the odd couple of Justice Stephen Breyer and Clarence Thomas opposing.
Moreover, the bare majority of five justices argued that video games should be protected under the first amendment, with Justices Kennedy, Ruth Bader-Ginburg, Sotomayor, and Kagan joining Justice Antonin Scalia.  Two justices, Chief Justice Roberts and Samuel Alito, argued that the law could be more narrowly tailored to protect speech interests.
Justice Antonin Scalia said, writing for the majority, "Even where the protection of children is the object, the constitutional limits on governmental action apply."
"Whatever the challenges of applying the Constitution to ever-advancing technology, the basic principles of freedom of speech and the press, like the First Amendment's command, do not vary," Mr. Scalia wrote.
"Like the protected books, plays and movies that preceded them, video games communicate ideas — and even social messages — through many familiar literary devices (such as characters, dialogue, plot and music) and through features distinctive to the medium (such as the player's interaction with the virtual world)," Justice Scalia added. "That suffices to confer First Amendment protection."
"California has singled out the purveyors of video games for disfavored treatment – at least when compared to booksellers, cartoonists and movie producers – and has given no persuasive reason why," Justice Scalia wrote as he argued that California had failed to articulate what could be construed a "compelling" state interest for the legislation.
He argued that there was uncertainty as to the actual harmful effects from playing those games.
Chief Justice Roberts and Justice Alito agreed with the majority that the law while "well intentioned" did not meet the "precision the Constitution demands."
They suggested that they could put forth "differently framed statutes" that imposed narrower restrictions, which might survive court scrutiny.
Critics of the decision were quick to argue this continued the trend of the court toward putting corporate interests before the protection of kids.
In a scathing statement, the bill's author Senator Yee said Monday, "Unfortunately, the majority of the Supreme Court once again put the interests of corporate America before the interests of our children."
He added,  "As a result of their decision, Wal-Mart and the video game industry will continue to make billions of dollars at the expense of our kids' mental health and the safety of our community. It is simply wrong that the video game industry can be allowed to put their profit margins over the rights of parents and the well-being of children."
Senator Yee praised Justice Breyer for his dissent.
"Justice Breyer, in his dissenting opinion, clearly understood the need to protect our children from the harmful effects of excessively violent video games and to give parents a tool in raising healthy kids," said Senator Yee.  
"Applying traditional First Amendment analysis, I would uphold the statute as constitutional on its face and would consequently reject the industries' facial challenge," wrote Breyer. "California's law imposes no more than a modest restriction on expression. The statute prevents no one from playing a video game, it prevents no adult from buying a video game, and it prevents no child or adolescent from obtaining a game, provided a parent is willing to help. All it prevents is a child or adolescent from buying, without a parent's assistance, a gruesomely violent video game of a kind that the industry itself tells us it wants to keep out of the hands of those under the age of 17."
In his dissenting opinion, Mr. Breyer asked, "What sense does it make to forbid selling to a 13-year-old boy a magazine with an image of a nude woman, while protecting the sale to that 13-year-old of an interactive video game in which he actively, but virtually, binds and gags the woman, then tortures and kills her?"
Mr. Breyer continued, "The interest that California advances in support of the statute is compelling. Extremely violent games can harm children by rewarding them for being violently aggressive in play, and thereby often teaching them to be violently aggressive in life. And video games can cause more harm in this respect than typically passive media, such as books or films or television programs. I can find no 'less restrictive' alternative to California's law that would be 'at least as effective.'"
Mr. Breyer concluded with, "This case is ultimately less about censorship than it is about education. Our Constitution cannot succeed in securing the liberties it seeks to protect unless we can raise future generations committed cooperatively to making our system of government work.  Education, however, is about choices. Sometimes, children need to learn by making choices for themselves. Other times, choices are made for children – by their parents, by their teachers, and by the people acting democratically through their governments.  In my view, the First Amendment does not disable government from helping parents make such a choice here – a choice not to have their children buy extremely violent, interactive video games, which they more than reasonably fear pose only the risk of harm to those children. For these reasons, I respectfully dissent."
"While we did not win today, I am certain that this eight year legislative and legal battle has raised the consciousness of this issue for many parents and grandparents, and has forced the video game industry to do a better job at appropriately rating these games," said Senator Yee.
"Every major national medical association – including the American Psychological Association, American Psychiatric Association, and the American Academy of Pediatrics – has concluded that exposure to violent video games causes an increase in aggressive behavior, physiological desensitization to violence, and decreased pro-social behavior," said Senator Yee. "Thus, society has a direct, rational and compelling reason in marginally restricting a minor's access to violent video games."
The Washington Post calls it a "misguided decision on violent video games," arguing, "The Supreme Court has decreed that the government is on solid ground when it bans the sale of "girlie" magazines to a minor but tramples on the Constitution when it tries to block that minor from buying a violent video game in which he can (virtually) mutilate and murder a realistic depiction of a woman."
They add, "The distinction makes no sense — in the real or the virtual world."
Whereas, as the LA Times commentary Andrew Malcom blasts, "The Supreme Court's mutant decision ignores one crucial sector of society," stating, "the Supreme Court's Monday ruling blowing up California's law prohibiting the sale of violent video games to those under 18 makes perfectly consistent free speech sense. And fits with the ongoing strongly free speech standards of the Roberts court."
Clearly, the reference is there to the free speech rights of corporations, which has now been extended to the video industry.
The decision was seen as a blow to Governor Jerry Brown, who defended the law as attorney general, a case that bears his name in Brown v. Entertainment Merchants Association, or EMA. 
Writes Michael Doyle from McClatchy Newspapers, "The ruling in Brown v. Entertainment Merchants Association is a defeat for Gov. Jerry Brown. As California's attorney general, he defended the law, signed by his predecessor, Arnold Schwarzenegger, the one-time star of the violent 'Terminator' movie series."
While many of our ideological allies oppose this measure, we join the ACLU in supporting the Supreme Court decision.
Writes the ACLU, "The Court called California's attempt to put video games in a new category not protected by the First Amendment 'unpersuasive.' "
ACLU Legal Director Steve Shapiro said in a statement today: "This is a Court that takes an expansive view of the First Amendment. It is particularly sensitive to any claim that the government is using its power to censor unpopular speakers' unpopular speech."
We agree.  If I do not want my children to play violent video games, and I can assure you that I do not, that is my choice.  I will control what my children can or cannot play, not the government.
I always fear the ability for the government to ban things that are nebulous as violent video games because it moves the ball towards a slippery and indeed dangerous slope.  What is violent may differ in the views of people.  Indeed, I would argue that while violence is much more graphic and realistic than it was in my day, my video games and the movies I watched were just as violent as what we see today.
It is not the government's place to decide such matters, in my view.  Therefore, I respectfully have to disagree with Senator Yee who has been a champion of so many great free speech and first amendment issues, and give recognition to the Supreme Court for opposing more unnecessary limits on speech.
—David M. Greenwald reporting